Safe to say Alexander Volkanovski and Colby Covington have different opinions when it comes to "Spotify Wrapped" results. When these two were asked about their Spotify results during a presser, Volkanovski's answer left Covington in splits.
Colby Covington and Alexander Volkanovski fought on the same card at UFC 245 which took place at the end of 2019. The PPV event was an absolutely stacked event and the promotion put together an athletes' panel consisting of Covington, Volkanovski, and Germaine de Randamie, who were all part of the blockbuster card. The three athletes shared the stage to answer questions from the fans.
Around 2019 was when Colby "Chaos" Covington fully embraced his role as the heel of the promotion and put on his right-wing extremist persona which caught a lot of eyes. Even during the Athletes Panel, Colby was dressed up in a full orange suit with a Donald Trump hat. When asked about his Spotify results, Volkanovski said he was looking forward to getting his done. Cut to Mr. Chaos, who was pretending to read a book on stage, he said, "Sounds like something a nerd or virgin would do."
Covington was an absolute menace during this Athlete Panel so much so that Megan Olivi, the host was hesitant to even ask questions. Volkanovski waited for the entire interview and while giving his final thoughts, the featherweight fighter said, "There's nothing wrong with being a virgin and a nerd," responding to Covington's previous comments. Even "Chaos", who had a straight face for the entire event couldn't hold back his laughter.
The time Alex Volkanovski made Colby Covington break character 👊 pic.twitter.com/UJXyaIZQM5

— insa1nt (@the_insa1nt) April 5, 2022
Read more: From MAGA to Viva Putin! Here are 5 UFC fighters who went viral for their controversial political opinions
Alexander Volkanovski brutally roasts Colby Covington years later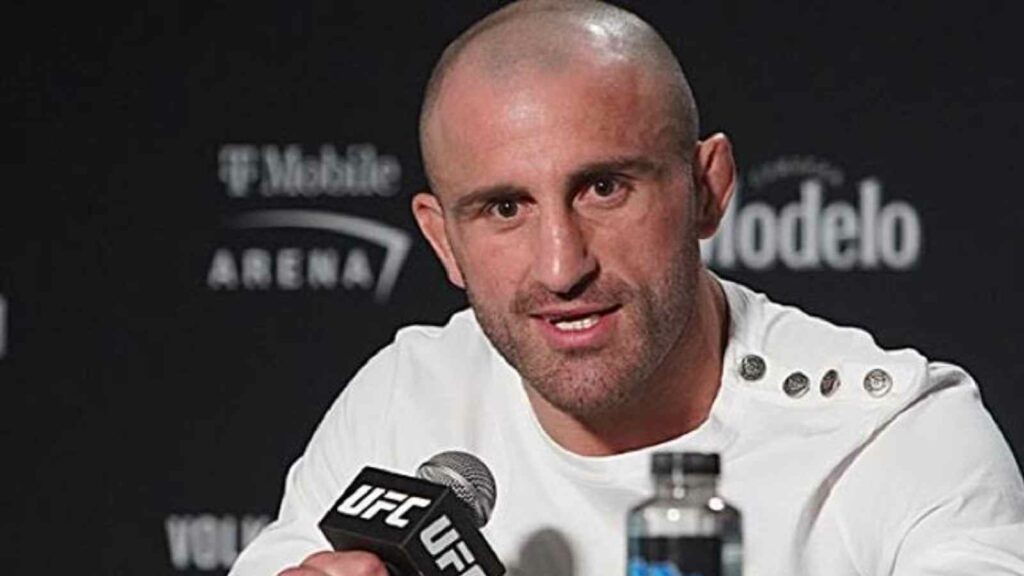 You'd have thought Alexander Volkanovski and Covington would have gotten past that awkward moment during the athletes' panel back in 2019. But that doesn't seem to be the case. To date, the two constantly throw jibes at each other when the opportunity presents itself. One such moment came when the featherweight champion went on the FLAGRANT podcast hosted by Andrew Schulz, the comedian.
On the show, Volkanovski decided to rip a series of roast jokes towards his peers in the UFC and Covington was sure to get a joke coming his way and he did. Volkanovski, reading of a cue card, said, "Colby Covington, you're a piece of sh**. Colby, you're faker than the t*ts of the strippers you pay in your videos."
Also read: "I wanted to kill myself" – Police officer turned fighter Chris Daukaus opens up about getting knocked out twice in a row
We haven't heard a response from the "Chaos" ever since this "brutal" roast from the featherweight champion. Volkanovski is now set to move up a weight class and challenge for the lightweight belt. The featherweight champion is determined to get the double champ status and to earn that he will have to snatch the belt from the newly crowned Islam Makhachev at UFC 284.
Also read: Superstar Conor McGregor sends wholesome message to 'youngest ever' 18-year-old Raul Rosas Jr. ahead of historical fight at UFC 282