Bella Mir has made history by signing the first-ever NIL contract with UFC. Mir is touted as one of the biggest prospects for the future of women's MMA. So let's take a look at her background and get to know more about her.
Bella Mir is the daughter of former UFC heavyweight champion  Frank Mir. She is 20 years old and is currently a student at the University of Iowa. Moreover, she is a part of her college's wrestling team. The NCAA first permitted NIL deals in July 2021, making them a relatively fresh development in the realm of amateur athletics. These agreements give collegiate athletes the opportunity to get paid for the public use of their image, such as for endorsements and on social media.
 She has expressed her gratitude towards UFC for providing her with the opportunity in an interview. Bella said, "I'm super grateful and I honestly couldn't be more thankful to Dana (White) and UFC for giving me this opportunity …I'm going to make sure I do my best to represent UFC and show the world what I'm all about."
She made her professional MMA debut at the age of seventeen at a competition in Mexico. She then went on to compete in the Xtreme fighting night and earned a submission victory over her opponent. Till now she has racked up a total of three wins in three fights. Apart from this, she has also won several wrestling championships in Nevada. 
Related: When President George Washington defeated seven challengers in wrestling at the age of 47
Dana White says Bella was destined to be part of the UFC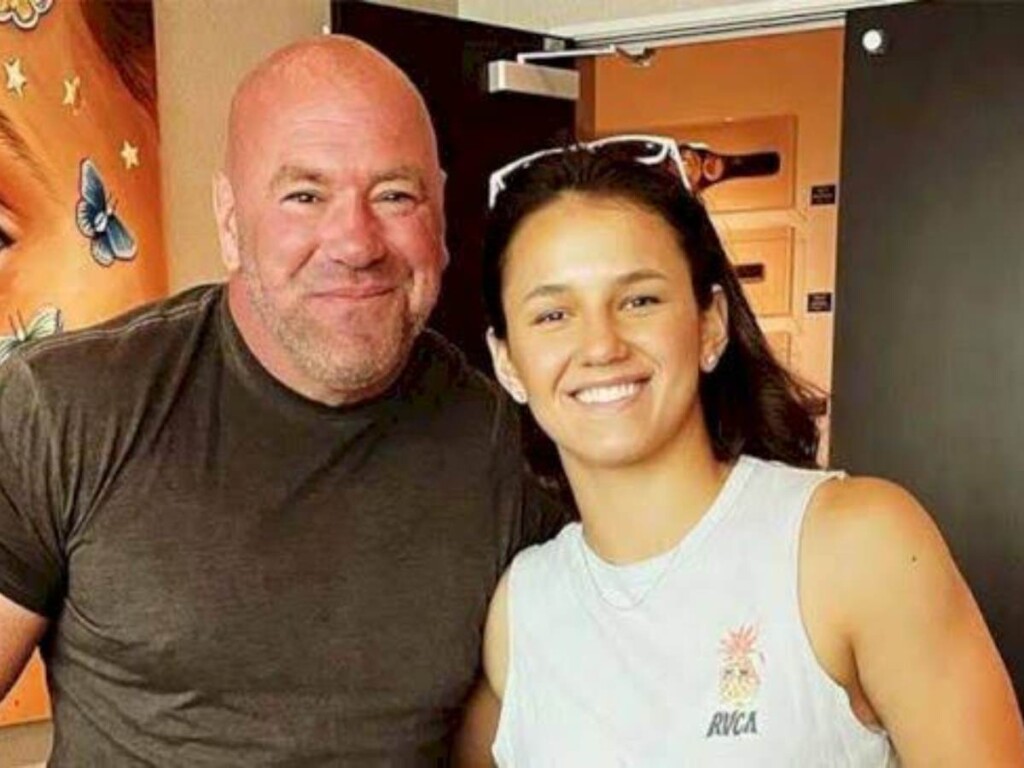 The  NIL contract has no impact on Mir's decision to compete for the UFC or any other organization in the future, but White is positive that this is the beginning of her engagement with UFC.
Dana said, "Bella was destined to become a member of the UFC family her entire life, and I'm proud that she's making history as our first NIL ambassador in one of the best programs at the University of Iowa…Bella is an incredible role model for young women who are not only looking to get into sports, but also pursue their dreams."
Bella Mir will hope to make an impact in the world of Mixed martial arts and walk in the footsteps of her father to one day become a champion. So it seems a clever move from UFC to recognize a talent for the future and established relationships with her at the dawn of her career. 
Continue Reading:
5 moves that were not illegal previously in UFC
The first female commentator in the modern era! Laura Sanko was bombarded with praise ahead of her debut commentator role at UFC Vegas 68