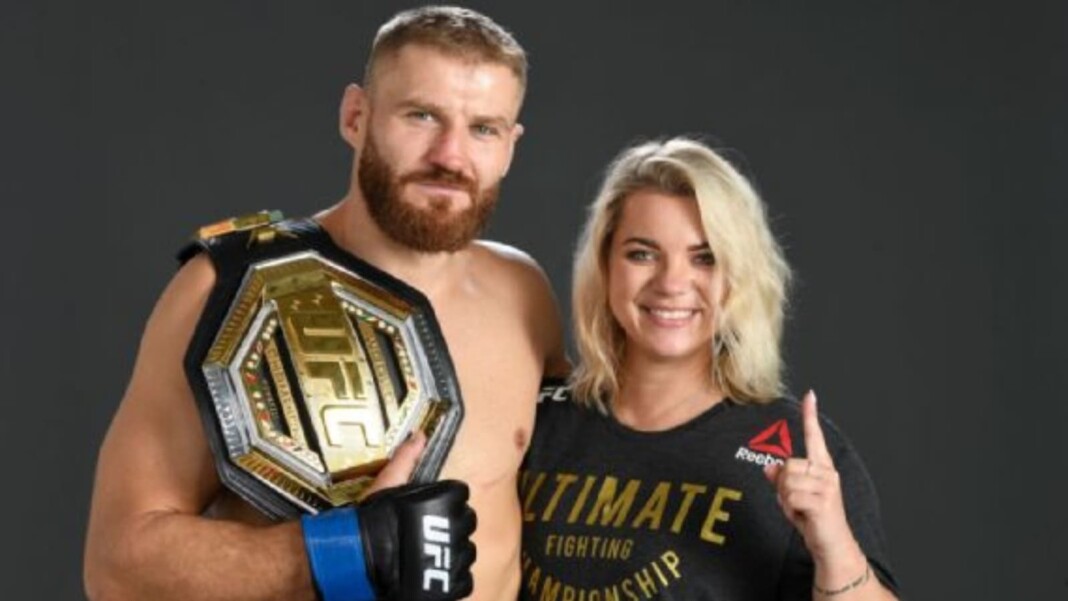 Jan Blachowicz is the champion of the light heavyweight division and is a fan favorite. Before all his glory, it was Jan Blachowicz's wife who had the champ's back in his fighting career.
Jan Blachowicz takes on Glover Teixeira for his second title defense in his career as the UFC's light heavyweight champion. As he prepares to take on a huge challenge in his career, let's take a look at the support system of the fighter from Poland. If there is one person that has always had John's back, it is Jan Blachowicz's wife.
Who is Dorota Jurkowska?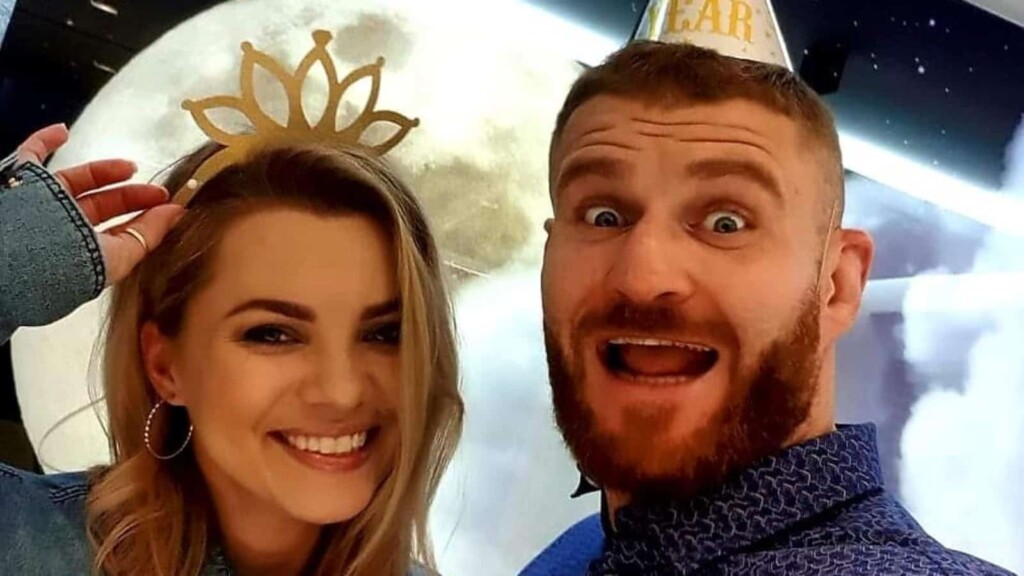 Dorota Jurkowska is a female entrepreneur who is quite successful in her profession. The champion's fiancee shares a net worth of $3 million. Apart from being the significant other for Jan, Dorota also happens to be the manager of the fighter who is responsible for taking some of the most important decisions in the Polish champ's career. Dorota comes from a fighting background and is a fan of traveling.
She has a sister, Lukasz Jurkowski. Dorota is 5 ft 5 inches tall and has kept her private life about parents and family away from the public. Like Jan, Jurkowski is also a Polish citizen. The Jurkowski family also has connections to the fighting business and Dorota has been interested in martial arts for a long time. Jan has admitted several times that Dorota plays a big part in his life.
How did Jan Blachowicz's wife meet the fighter?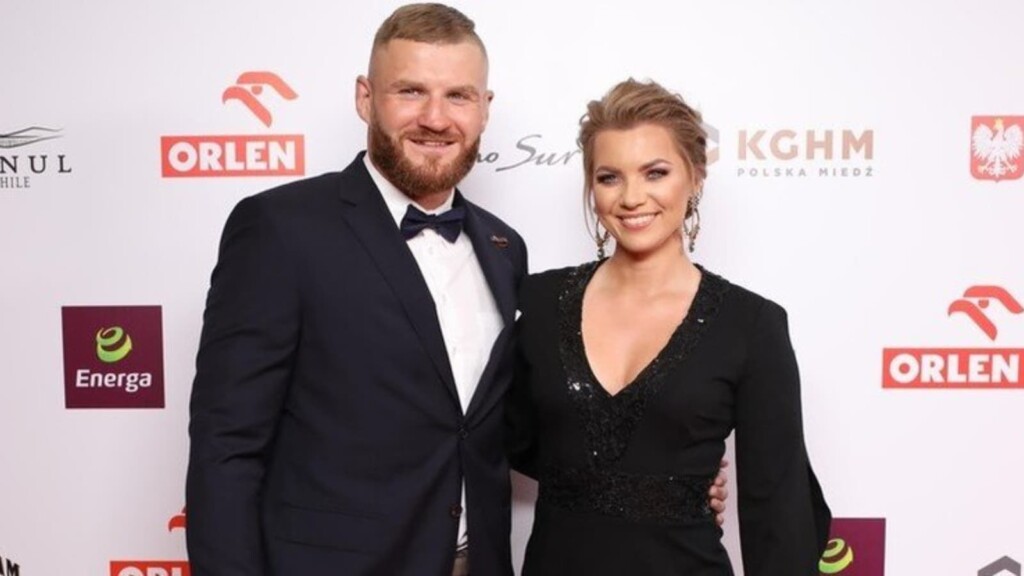 Jan Blachowicz and Dorota have known each other for quite a long time. Before all the glory in his career, Blachowicz was a fighter who was going to be cut off from the roster. Dorota, who also happens to be the manager of Blachowicz helped the Polish fighter take the right decisions and save his career. Since then he has gone on to have an amazing run in the UFC beating Dominick Reyes to become the champion and also defend the title against the then-undefeated Israel Adesanya at UFC 259.
Jan and Dorota are not yet married but the Polish fighter has popped the big question and put a ring on Jurkowska's finger. The couple is very open about their relationship and post pictures on their social media accounts. In 2017, Jurkowska had to put pressure on the UFC matchmaker and convince him to make sure Jan Blachowicz does not get fired from the promotion. "I pushed them so hard to give Jan one more chance," Dorota said in an interview. "I told them that Jan is a huge star in Poland, and I knew they wanted to hold an event in Poland."
Do Jan Blachowicz and Dorota Jurkowska have children?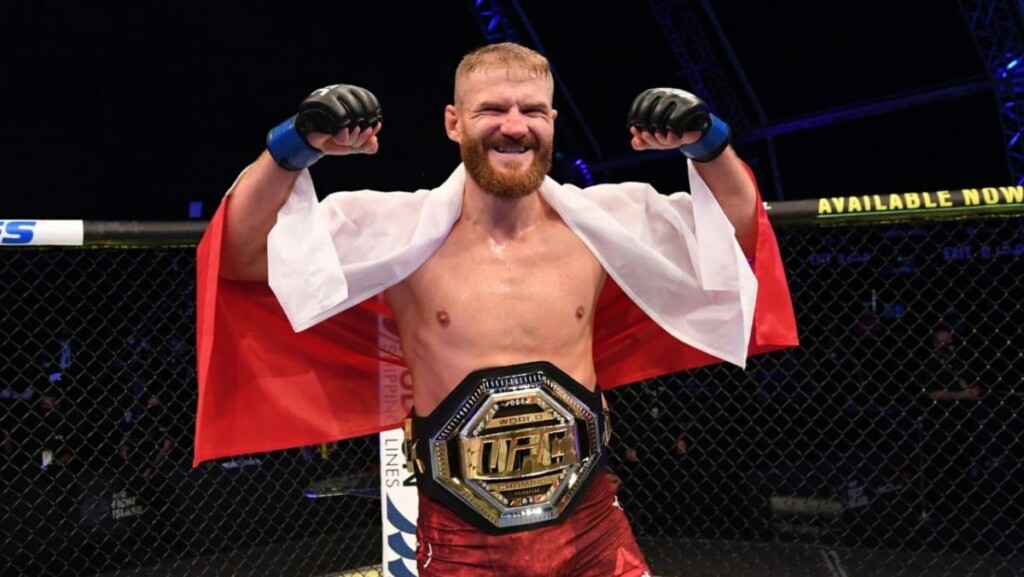 Both Jan and Dorota have a kid of their own. The 37-year-old fighter announced on Twitter that he had a newborn son. The fighter wrote, "The royal line sustained. The heir to the throne is with us! Thank you Dorota, you are incredible! You are a better fighter than the UFC champion. Proud dad." Jan Blachowicz and his family moved to Warsaw and now reside there. In an interview, Jan said about his wife, "She is my manager, She is my fiancee, She is the mother of my child, she is a big part of my life."
Also read: Dustin Poirier's wife: Who is Jolie Poirier and how did she meet the UFC 264 superstar?
Thiago Santos girlfriend: Who is Yana Kunitskaya and how did she meet the Brazilian fighter?
Sean O'Malley girlfriend: Who is Danya Gonzalez and how did she meet the UFC 264 superstar?