India's top wrestlers have been constantly taking part in protests for past couple of months demanding action towards the head of the country's wrestling federation, Brijbhushan Sharan Singh, whom they accuse of sexual harassment.
Lack of action from the administration has led the athletes to camp at New Delhi's Jantar Mantar in order to make their voices clear to the world. However, things got a little out of hand today when the wrestlers were forcefully detained by the police while making their move towards the parliament. Champion wrestlers Vinesh Phogat and her cousin sister Sangeeta Phogat were captured, dragged and put inside a police vehicle in order to stop them from protesting. 
Famous women wrestler, Sakshi Malik uploaded a few videos of the chaotic scenes on her official Twitter account which gained a lot of attention. She wrote in the caption: "This is how our champions are being treated. The world is watching us! #WrestlersProtest." 
In the video, the Phogat sisters can be seen struggling to fight with the police along with carrying the Indian national flag. Sangeeta clutched to her cousin's sister while lying on the road while Vinesh put up a valiant fight to prevent her capture.  The conflict lasted for a few dramatic minutes.
Related: "That was a straight-up squash"- Wrestling Twitter in disbelief as Rhea Ripley defeats Natalya on her birthday in 70 seconds at Night of Champions 
The clash between the police force and indian wrestlers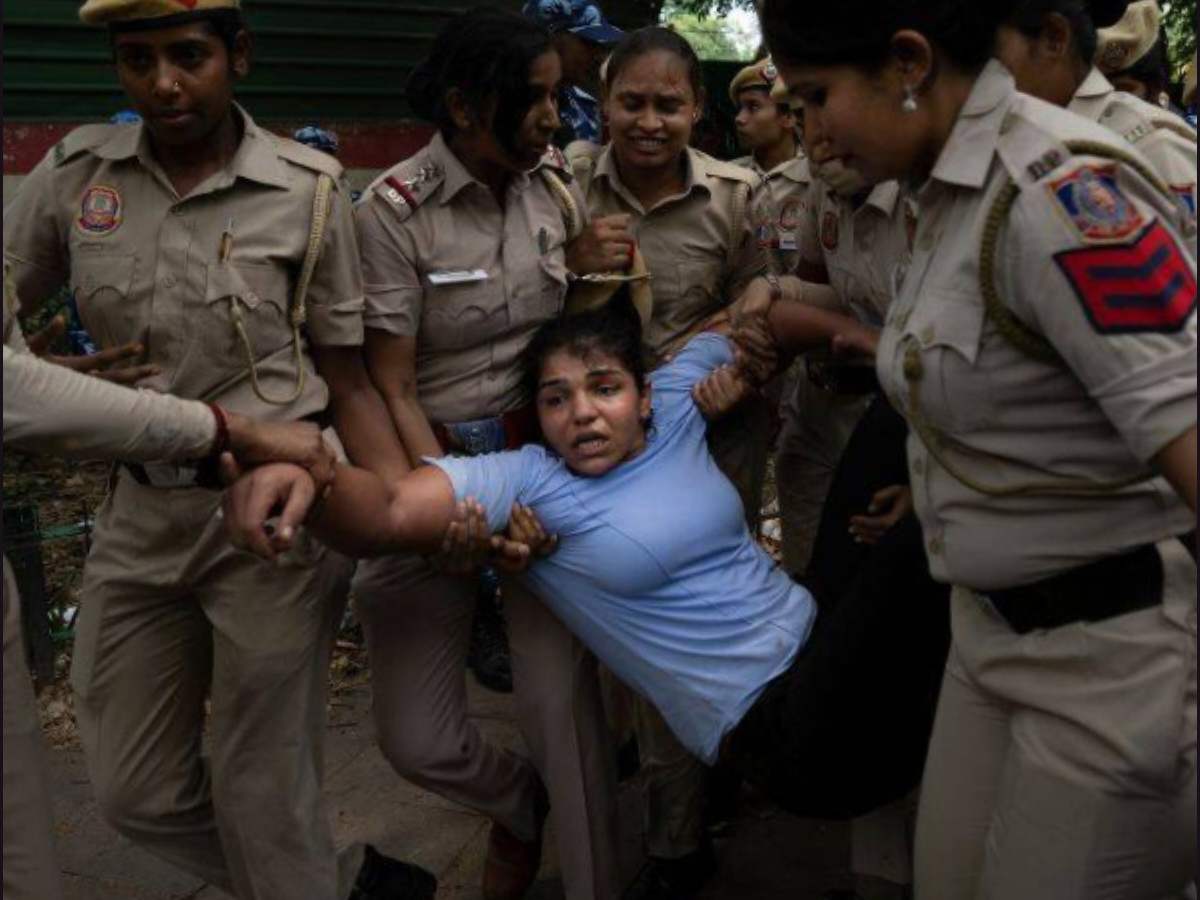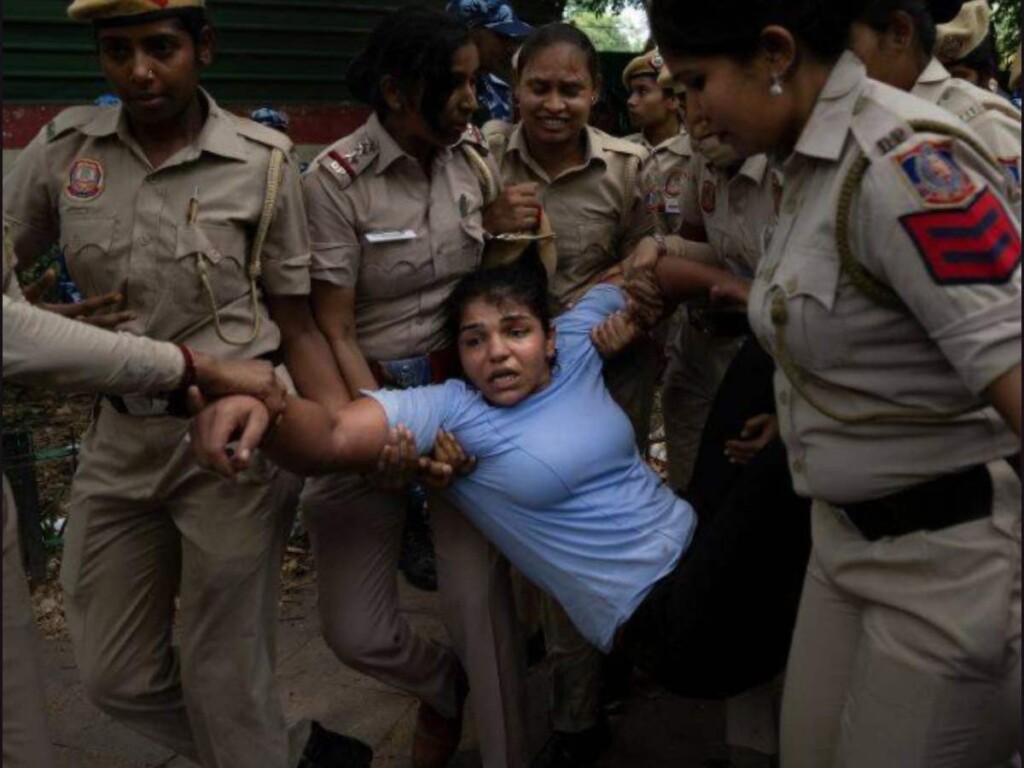 This back and forth between the Delhi police and the wrestlers has been going on for a few weeks now. The Jantar Mantar area has been deployed by hundreds of police with multiple layers of barricades. The wrestlers were initially sitting in a far distance from the parliament but made it clear that they will march forward to the 'Mahapanchayat' in order to make their point clear.
However, the police implied that no protester will be allowed to move any closer to parliament. The cots, mattresses, cooler fans and tarpaulin ceiling, along with other items belonging to the wrestlers, were taken away by the police when they started to evacuate the protest site. This conflict of interest ultimately led to a violent exchange between both the parties. 
"They have been detained for violating law and order. We will take legal action after inquiry in due course of time," said Dependra Pathak, Special CP, Law and Order after the whole incident. 
In Case You Missed It!