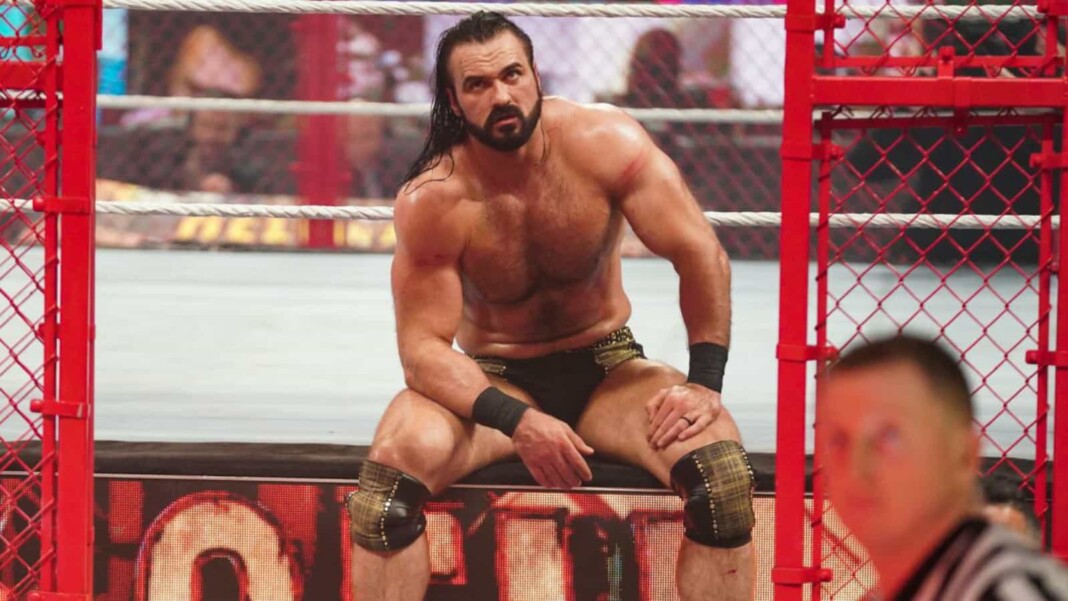 WWE Hell in a Cell 2021, the final pay-per-view of the pandemic era is officially in the books. 3 Championships were put on the line, but surprisingly, none of them changed hands. Most of the matches were appreciated by the WWE Universe, but a couple of terrible finishes generated mixed reactions for the overall event.
One of the matches that had a questionable ending was of the main event of the night – Bobby Lashley vs. Drew McIntyre for the WWE Championship. An interference from MVP, led to McIntyre's loss and helped Bobby Lashley in retaining his WWE Championship.
But as per the contract, Drew McIntyre will no longer be able to challenge Bobby Lashley for the WWE Championship. Lashley has managed to defend the title against McIntyre on 3 PPV's – Wrestlemania 37, Wrestlemania Backlash and WWE Hell in a Cell 2021.  
The Hell in a Cell PPV is turning out to be unlucky for McIntyre. Last year, he lost the title at the same PPV, to Randy Orton and now another loss has pushed him out of the title picture. McIntyre took to Twitter to address his loss and hoped for becoming a Champion again.
WWE Champion Bobby Lashley took to Twitter to celebrate his win by sharing a meme. It featured Shaquille O'Neal's famous meme imposed on McIntyre's face.
Drew McIntyre's loss at WWE Hell in a Cell 2021 has pushed him out of the title picture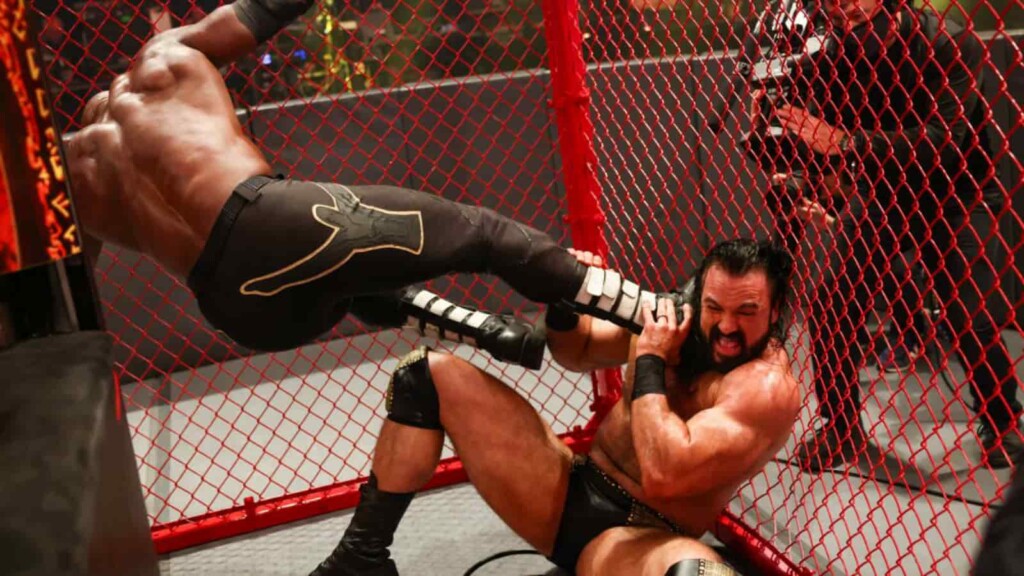 After 16 months, Drew McIntyre has finally moved out of the WWE title picture. Interestingly, for a major part of these 16 months, McIntyre was the Champion and had two title reigns with a cumulative reign of 300 days.
The match inside the Cell was great but had an awful ending. McIntyre and Lashley evidently put in everything they had, but the MVP interference ruined the match for several fans.
But on the brighter side, the rumoured WWE Summerslam match between Bobby Lashley and Brock Lesnar now seems a realistic possibility. Lashley retained his Championship and a feud with Lesnar could be kicked off at WWE's Money in the Bank.
Money in the Bank is scheduled to be the first WWE PPV with the live fans and a surprise Lesnar appearance might just be the boost that the show needs.
Also Read: WWE Hall of Famer The Great Khali's mother passes away