The Bloodline is currently, in its toughest phase. A faction which once held all the championships in WWE, is now fighting for its existence. Luckily for Roman Reigns, a new member of the Anoa'i family is getting ready for a bigger stage. Lance Anoa'i, who is the son of Samu and grandson of Afa, is participating in the NOAH's N-1 Victory Tournament in July.
The Anoa'i family is one of the most impactful families in professional wrestling. The impact of the family has been evident in the history of WWE in a major way. It has produced champions like Umaga, Rikishi, The Rock, Yokozuna and many others. The list keeps growing each year as new family members join the world of pro wrestling.
According to Fightful Select, Roman Reigns' cousin Lance Anoa'i is set to make his pro wrestling debut. Lance is scheduled to participate in the N-1 Tournament organized by NOAH Wrestling in Japan. The tournament is similar to the G1 Climax and Champion Carnival held by NJPW and All Japan, respectively.
The winner will get a championship match for the GHC World Heavyweight Championship. Josh Lee holds the title as of now. Besides, Josh Barnett is also scheduled to make his NOAH debut at the finals of the tournament. The tournament, formerly known as the Global League, is an annual round-robin event that takes place in July.
Japanese veterans like Minoru Suzuki, Kenta, and Kenoh have won the tournament in the past. This will be Lance Anoa'is' first major international event and first appearance in NOAH Wrestling. Reigns' other family member, Jacob Fatu, is also being considered to participate in the tournament.
Related: Dwayne Johnson's daughter Ava Raine likely to make her NXT singles debut soon
The legacy of Anoa'i family in WWE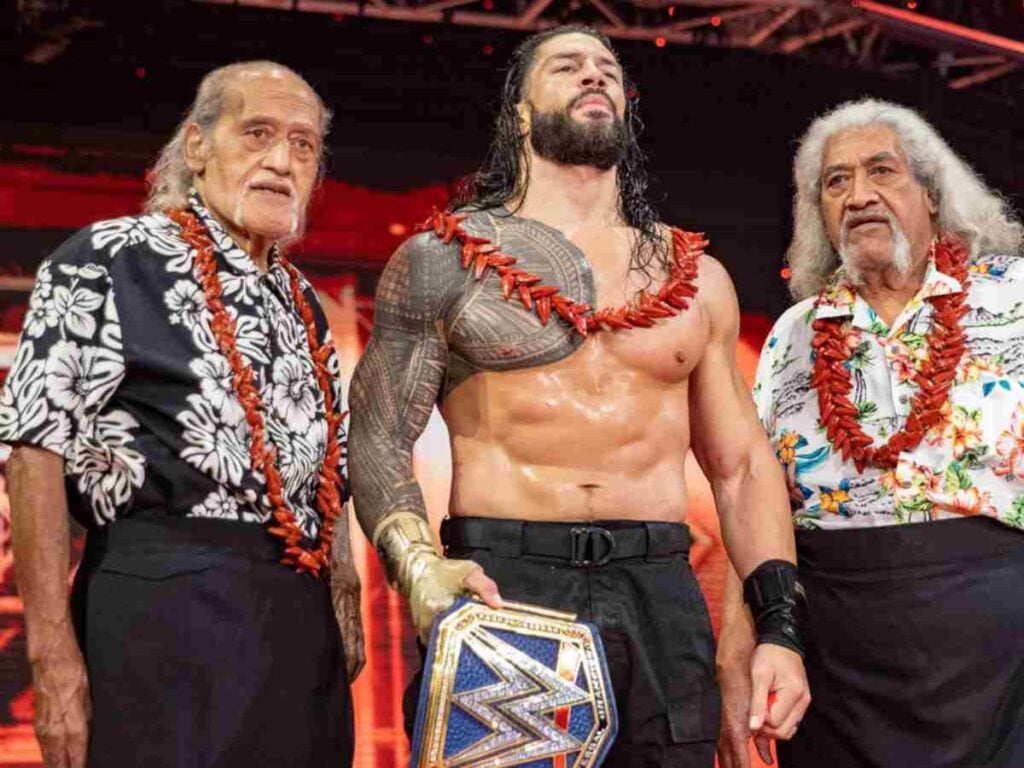 The influence of the Anoa'i family has been evident in WWE since the 1970s. The Wild Samoans, The Headshrinkers, Jimmy Snuka, and Rocky Johnson dominated the industry in the 1970s and 1980s. The second-generation Samoans included the likes of Yokozuna, Rikishi, and Dwayne The Rock Johnson. These wrestlers were responsible for cementing relations between the family and the McMahons.
The company later saw the dominance of wrestlers like Umaga, Rosey, and other Samoans during the early 2000s. The Usos, Tamina, Nia Jax, and Roman Reigns debuted in the 2010s and went on to succeed as the top stars in the company. Upcoming stars like Solo Sikoa are currently being established as the top stars on the main roster.
The senior members of the family have been inducted into the WWE Hall of Fame. Afa, Sika, Rocky Johnson, Rikishi, and Yokozuna are all multi-time champions and are part of the Hall of Fame. The family also has a list of future Hall of Famers like The Rock, Roman Reigns, and The Uso.
In case you missed it: