WWE fans are eagerly waiting to see the booked matches at WWE Backlash. On the WWE Backlash pay-per-view event scheduled on 6th May in Puerto Rico, Bad Bunny, and Damian Priest will go One on One in a street match. Many WWE fans are happy to see Bad Bunny getting pushed to a great extent.
However, this match wasn't in WWE's original plan. Bad Bunny was always in talks to be booked for a match at a pay-per-view event, but WWE wasn't sure if he is capable enough to headline a singles match. So finally WWE gave Bad Bunny a chance to showcase his abilities and presence to WWE Universe.
According to Sean Sapp behind Fightful's paywall, the original plan of WWE to book Bad Bunny was a lot different. WWE was interested in a tag team match where Rey Mysterio and Bad Bunny take on Dominik Mysterio and Damian Priest. In the end, Rey and Dominik were pulled out of the stipulation after being comfortable for the singles match.
Related: "This is not a concert," Damian Priest sends out a stern warning to Bad Bunny before the Backlash match
Bad Bunny's presence in WWE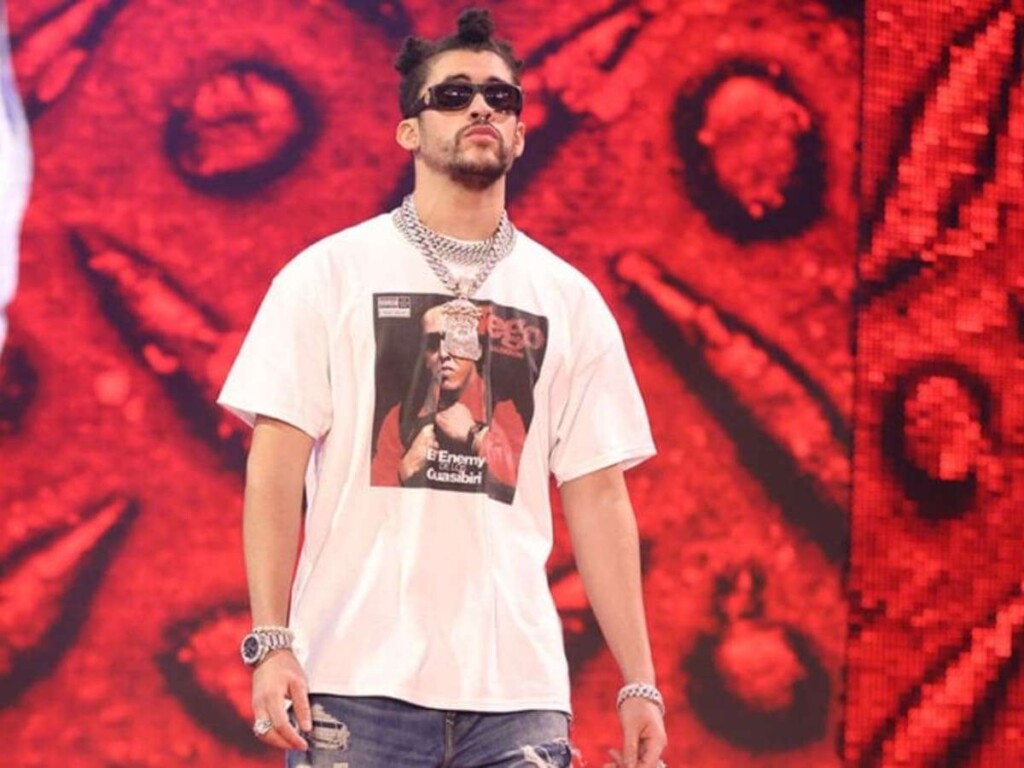 Bunny was introduced as a guest of Damian Priest, a young wrestler from Puerto Rico who had been making a name for himself in NXT, WWE's developmental brand. Bad Bunny's appearance was met with a huge reaction from the crowd, who were thrilled to see the Latin music star in the ring. He even wore a customized wrestling outfit that paid homage to his Puerto Rican roots.
But his appearance was not just a one-off stunt. In WrestleMania, he teamed up with Damian Priest to take on John Morrison and The Miz. The match was a huge success. After all Bunny impressed the wrestling world with his athleticism and willingness to take some big bumps.
So what does Bad Bunny's involvement in WWE mean for both industries? WWE and music seem like a weird pairing if seen from very above. However, in reality, the two seem to be rather similar. Both rely on storytelling and larger-than-life characters to capture the imaginations of their audiences. Both are also very physical, with wrestlers and performers putting their bodies on the line to entertain fans.
His involvement also adds a level of credibility to WWE. Despite its popularity, wrestling is often dismissed as being fake or silly by mainstream media outlets. By having someone as respected and successful as Bunny involved, WWE is able to show that it is a legitimate form of entertainment that is worthy of attention and respect.
In Case You Missed It: