WrestleMania 39 was a massive success, with the event breaking many of WWE's records. The two-night event saw tremendous performances by WWE superstars, and most of them were highly appreciated by the fans. The main event of the first night was loved by the audience as the fan-favorite duo of Sami Zayn and Kevin Owens won at The Grandest Stage of Them All.
This year's spectacle had it all, comprising shocking moments, surprises, and some note-worthy moments. With this year's WrestleMania being one of its greatest editions, it also gave way to a fan's bizarre incident. A video posted recently on TapOutCorner's YouTube channel stated that a fan sold a bag full of air from WrestleMania 39.
The product was listed on eBay after 10 days of the event and sold for $19.60. The bag of air was listed as brand new even after being placed for sale 10 days after Mania. The strange part of it was that people showed interest in buying it, with 12 bids being placed on the product. It was really one of the most bizarre things that has happened in recent times.
Some comments on this video were hilarious, as the weird product actually got sold and was placed for bid. Fans suggested the namesake owner of the bag of air, who bought it, get the experience of the atmosphere at WrestleMania 39. It was perhaps one of the most peculiar things to happen in the history of WrestleMania.
Related: WWE WrestleMania 39: Top 5 performers including Rhea Ripley, Drew McIntyre, and more
The record-breaking success of WrestleMania 39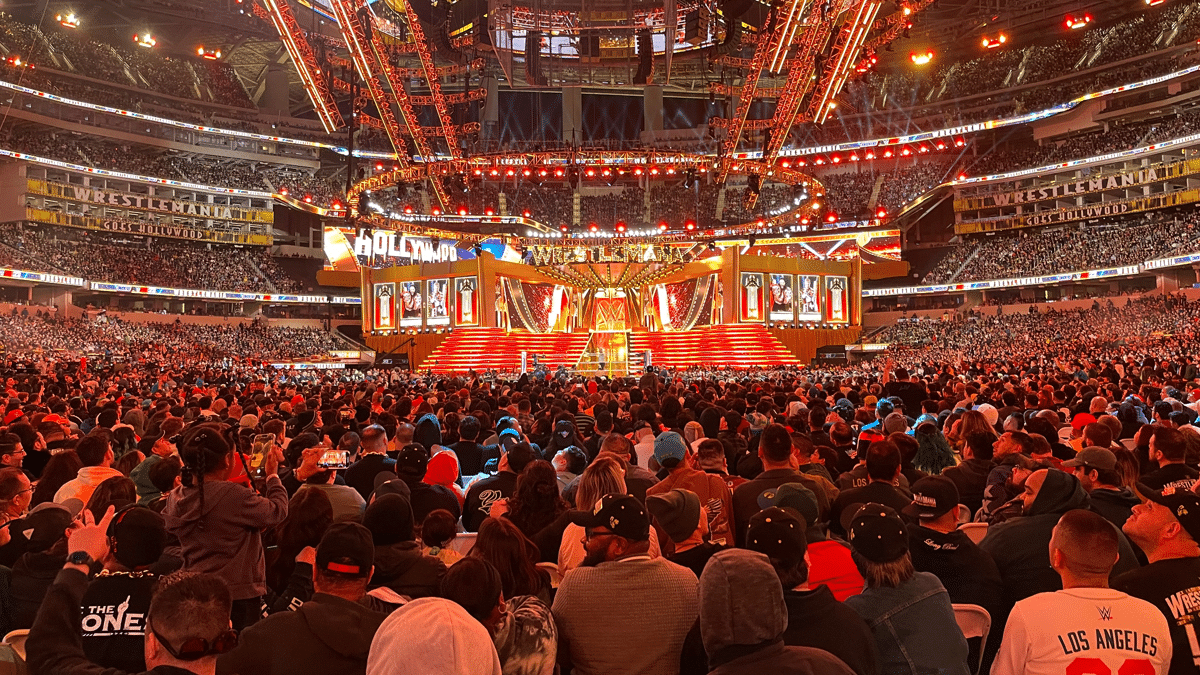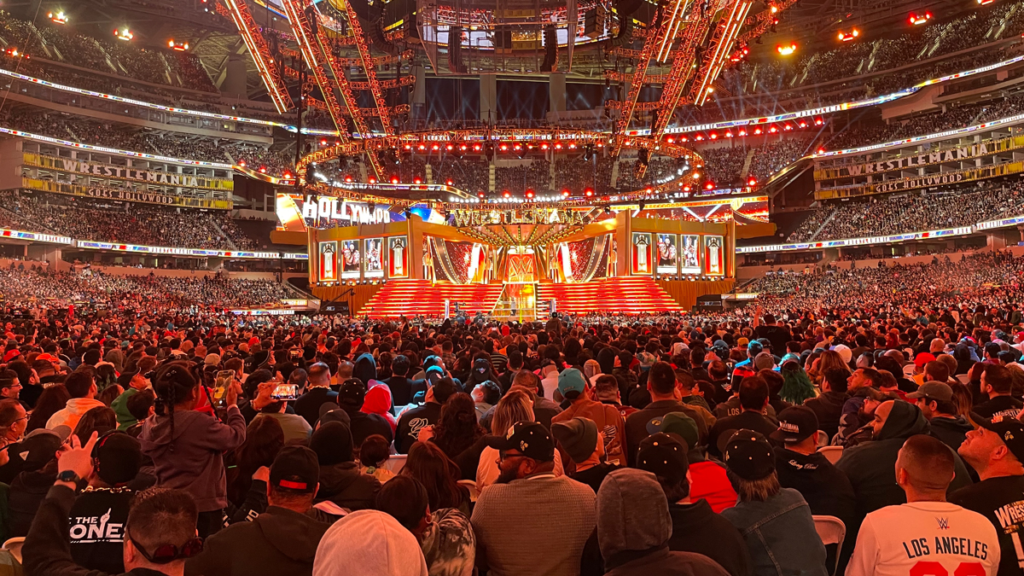 WrestleMania 39 was held at SoFi Stadium in Inglewood, California, with this edition's theme being Hollywood. The hype and build-up for the two-night event were commendable. As a result, it became the most successful edition in the history of WWE. The highlight of both nights was the incredible main events.
As per official announcements by WWE, WrestleMania 39 became the most successful edition, with more than 500 million views. The video hours staggered up to 11 million hours of watch time by the fans, which saw a rise of 42% from last year's edition. It also managed to bring in more attendance, with a total of 161,892 people on both nights.
The merchandise sales increased 20% compared to last year during the WrestleMania period. The sponsorship revenue crossed $20 million, which was double the previous year's revenue. Overall, this WrestleMania set records for future editions while breaking previous years' records. It was a delight for the fans as well as the company under the creative control of Triple H.
In case you missed it: