Every WWE fan had been waiting for one thing, and that's the biggest show of the year, WrestleMania 39. This year's WrestleMania featured a lot of 5-star classics, surprise cameos by stars, compelling storylines coming to an end, and a lot more. It was a total blast from start to finish.
WrestleMania 39 definitely lived up to its name as the "Super Bowl" of the wrestling industry. It broke a ton of records and set the bar incredibly high for the upcoming WrestleMania. With that said, let's look at the Top 10 moments from WrestleMania 39 which made it the most memorable WrestleMania of all time:
Related: WWE WrestleMania 39: Top 5 Performers including Rhea Ripley, Drew McIntyre, and more
10. Logan Paul's Entrance/KSI makes an appearance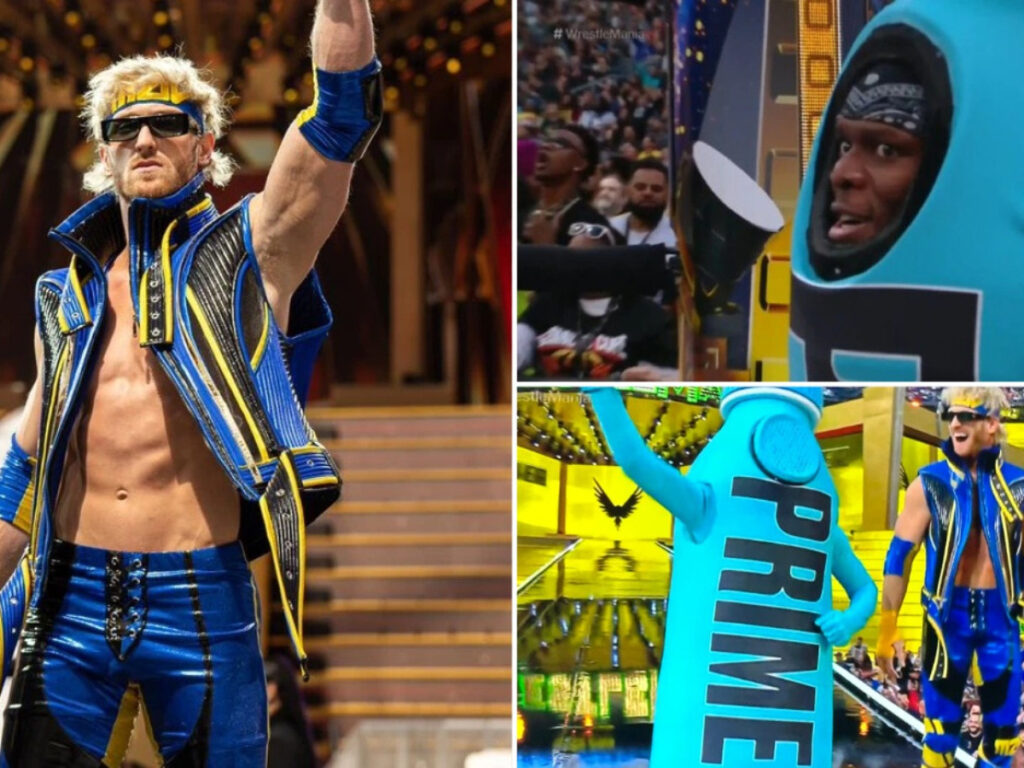 "The Maverick" Logan Paul has proved his naysayers wrong ever since he joined WWE. He played an incredible heel and impressed the WWE Universe with both his in-ring and mic skills. At this year's WrestleMania, he was up against "The Visionary" Seth Rollins. Paul made sure to create an impression at his entrance, and he did not disappoint.
Logan Paul "ziplined" his way into his entrance, landing in the crowd. This was a nod to the legendary Shawn Michael's entrance at WrestleMania 12, where he faced Bret Hart in a classic match. Paul was then joined by KSI, who was dressed as a Prime Bottle. It was kind of hilarious to see KSI dressed up as a bottle, and it did not turn out to be well for him in the end.
9. Austin Theory defeats John Cena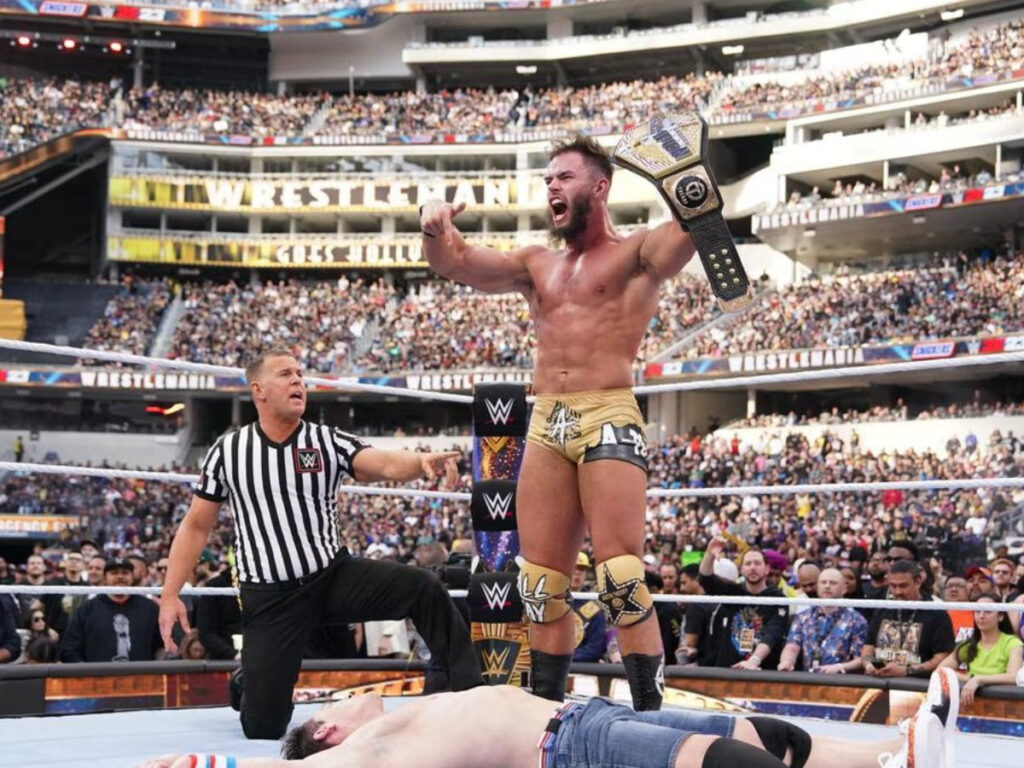 Many expected John Cena to put Theory over. And he did. The match ended in a way most didn't expect, but it wasn't entirely unpredictable. Cena had Theory locked into the STF, and Theory eventually tapped out. However, the referee was down at that time. Theory took advantage of the moment and hit John Cena with a low blow. He then put Cena away with the Fireman's Carry onto Knee and picked up the victory.
Cena had previously told Theory that he "wasn't ready" to face him. However, he proved to be a worthy opponent to Cena. Even though he won the match through unfair tactics, no one can deny that Austin Theory is a massive talent.
8. Chad Gable suplexes Braun Strowman
Braun Strowman is usually known to be a 385-pound Monster who casually throws his opponents around like a ragdoll. No one really expects him to be picked up by other wrestlers. However, that didn't stop Chad Gable from giving a German suplex to Strowman in the Men's Tag Team Showcase match.
Gable is known for his surprising strength despite his size, and the Alpha Academy member proved himself in this match. He was a standout in this match along with The One and Only, Ricochet.
7. Rey Mysterio teaches his son Dominik a lesson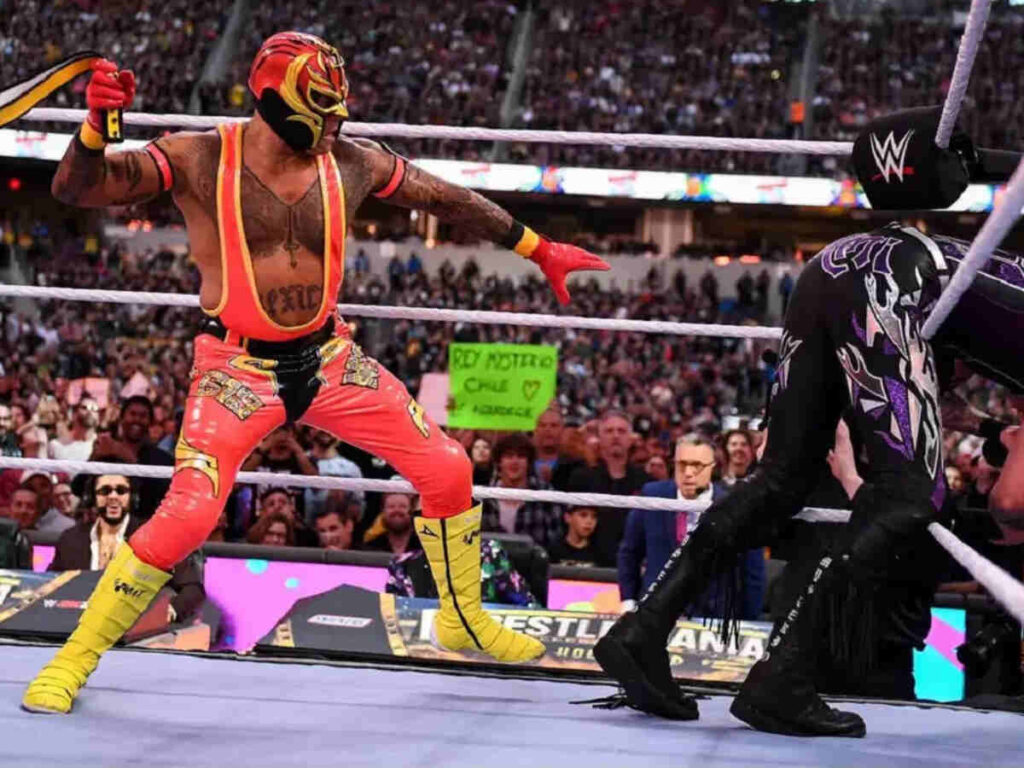 The Father-Son rivalry has been going on for a long time, and it finally reached an epic conclusion at WrestleMania. Dominik has been pushing his father, Rey to the limit these past few weeks, even going as far as to insult his own mother and sister. And this Saturday, The Master of 619 finally taught his son a lesson.
This match also saw an appearance by Bad Bunny, who prevented Dominik from cheating. But the most memorable moment of the match was when Rey Mysterio "disciplined" his son by hitting him with a belt- a move that is known to all parents.
6. Shane McMahon's return/Snoop Dogg defeats The Miz
Both nights of WrestleMania 39 were hosted by the sensational rapper, Snoop Dogg. On Night 2 however, the WWE Universe saw the surprise return of Shane McMahon. This prompted Snoop to book Shane O'Mac in a match against The Miz.
The match ended abruptly, however, due to an injury suffered by Shane when he attempted a leapfrog. Fans were confused, as Shane couldn't get up on his feet anymore and had to be carried out of the arena. The Doggfather of WrestleMania saved the day by inserting himself into the match against The Miz. And surprisingly, he won. Snoop laid out The Miz with a few punches and put him away with "Snoops's Elbow", which was an imitation of The Rock's signature move. Fans, on the other hand, were delighted to see Snoop Dogg beat The Miz, and the segment received a huge pop.
5. Rhea Ripley wins the Gold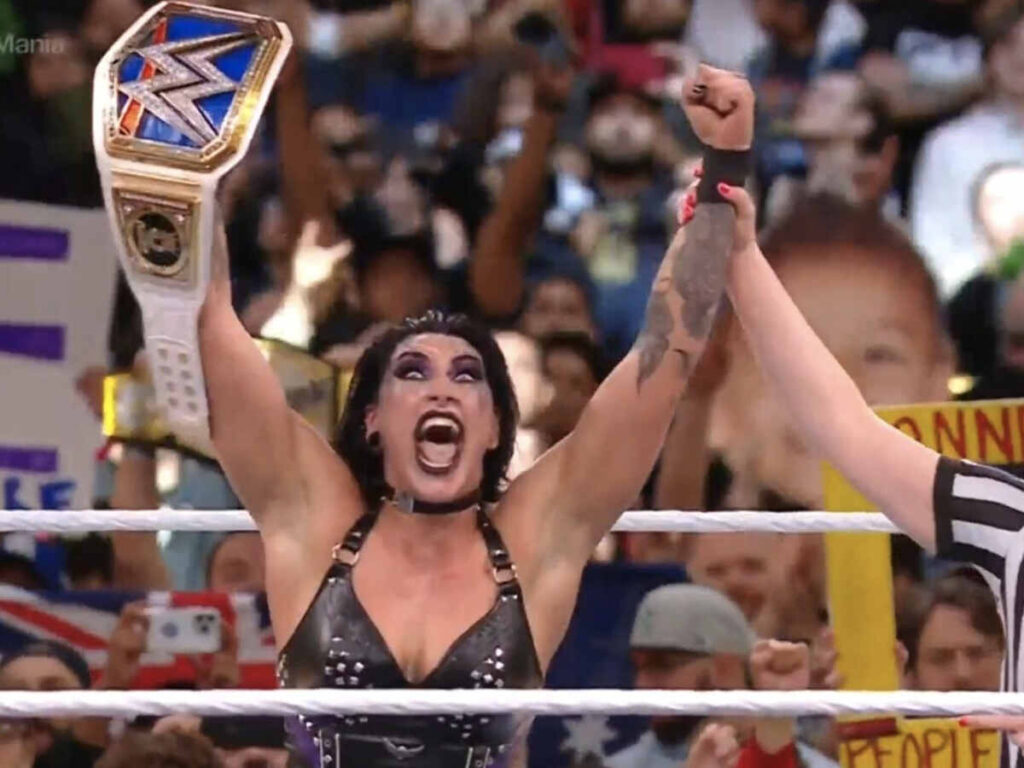 In what seems to be the final chapter of Rhea Ripley and Charlotte's rivalry, the Eradicator of Judgement Day claimed the gold as she finally defeated her long-time rival, The Queen. It was a hard-fought battle that saw both women give it their all.
This marked the first time that Ripley picked a win over Charlotte. In their previous encounter, The Queen had defeated Ripley at WrestleMania 36 and claimed the NXT Women's Championship from her. This time, the tables had turned and Rhea Ripley is now the Ultimate Grand Slam Champion after defeating The Queen at WrestleMania 39.
4. Gunther defeats both McIntyre and Sheamus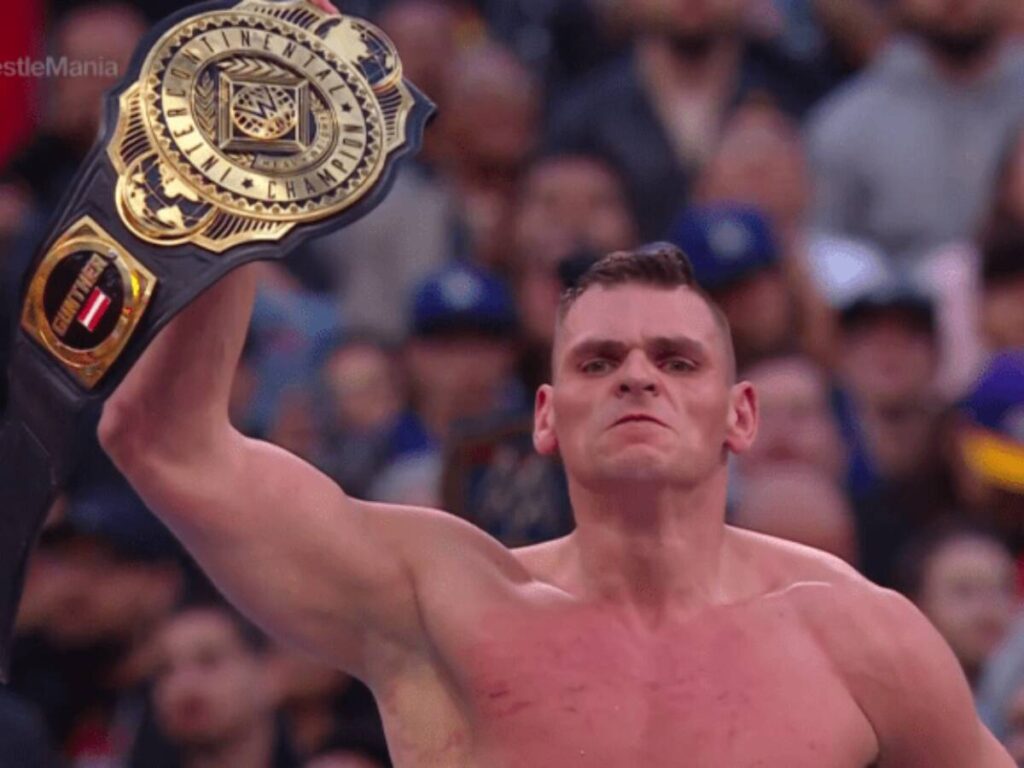 This match saw some great action from all the superstars from start to finish. It had a lot of great moments, particularly the exchange of chops between Drew McIntyre and Sheamus.
In the climax of the match, Sheamus hit McIntyre with the Brough Kick and went for the pinfall victory. The 3-count was broken up by Gunther, who landed a splash from the top on both his opponents. He then hit Sheamus with the last symphony and got the pinfall victory on McIntyre after hitting him with the same.
3. Brock Lesnar conquers Omos
This match saw The Beast finally put an end to The Nigerian Giant in a match that was in Omos' favor. Over their past two encounters, Omos had the upper hand over Brock Lesnar, who got manhandled and humiliated by The Nigerian Giant. This match put an end to that.
Initially, Omos was in control of the match as he planted Brock with a bunch of slams. Just as fans thought that Omos had the match in his hands, Brock took him by surprise with a few German suplexes. After sending Omos to Suplex City with 3 consecutive suplexes, The Beast secured his victory by hitting Omos with the F5.
2. Sami Zayn & Kevin Owens end The Usos historic title run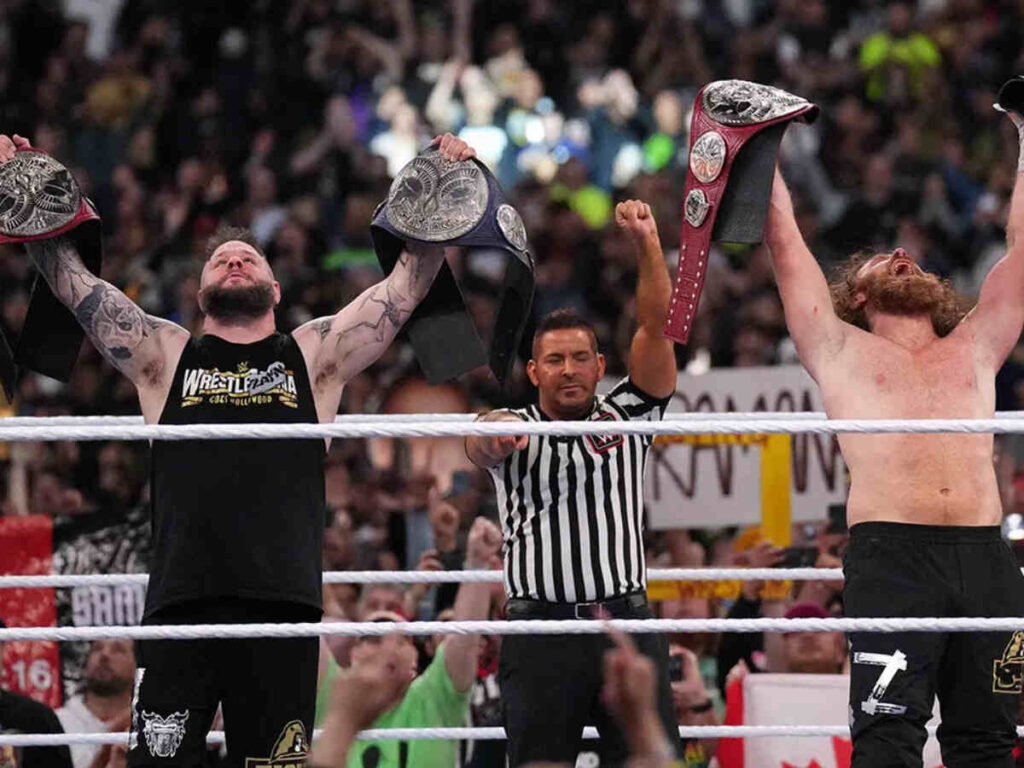 The rivalry between The Bloodline and Sami Zayn & Kevin Owens has heated up over the past few weeks. At WrestleMania 39 their rivalry came to an epic conclusion with the best friends finally ending The Usos' historic title reign.
The match overall was a 5-star classic. In the match's final moments, Sami Zayn hit Jey Uso with 3 consecutive Helluva Kicks and put him away for good. Sami Zayn and Kevin Owens are now the new Undisputed Tag Team Champions, as they start a new chapter in their story.
1. Roman Reigns retains the Universal Championship
It looks like The Tribal Chief isn't going to lose his gold after all. This match caused quite an outrage among fans, who expected Cody to be the one to finally end Reigns' title run.
Roman Reigns has been the WWE Universal Champion for 3 years now. After the match, he declared himself "The Greatest Of All Time" and further challenged anybody to step up and take the gold from him.
Every WWE superstar delivered a classic at WrestleMania 39. Will the next year's WrestleMania be able to top this one? Stay tuned to find out!
In case you missed it: