The transformation of Austin Theory has attracted the attention of the WWE Universe, and they have begun to take him seriously. Everyone thought Austin Theory's career was over after he lost the MITB contract, but he managed to rise from the ashes.
All three wrestlers gave outstanding performances during the Survivor Series encounter, with Theory tasting victory at the end. The version of Theory under Triple H's regime appears to be more dominant and serious than the version under Vince McMahon's regime.
Austin Theory has ditched his selfie gimmick, and now he seems to be dedicated to reaching the top of the mountain. Even though he has ditched his selfie gimmick, he was photographed taking a selfie with Michael Cole.
Bayley, who has long been engaged in a playful argument with Michael Cole, has commented on the picture. She expressed disappointment in Theory and wrote, "Disappointed in you @_Theory1".
Bayley will fight Alexa Bliss in a No. 1 contender's match for the RAW Women's Championship. As of yet, the schedule and location haven't been decided. Fans mostly feel that Bliss will be the one winning the match.
Also Read: "And yes I won," Bayley makes fool of a WWE Personnel in terms of a fact related to her
Austin Theory says Seth Rollins and Bobby Lashley don't have the potential like him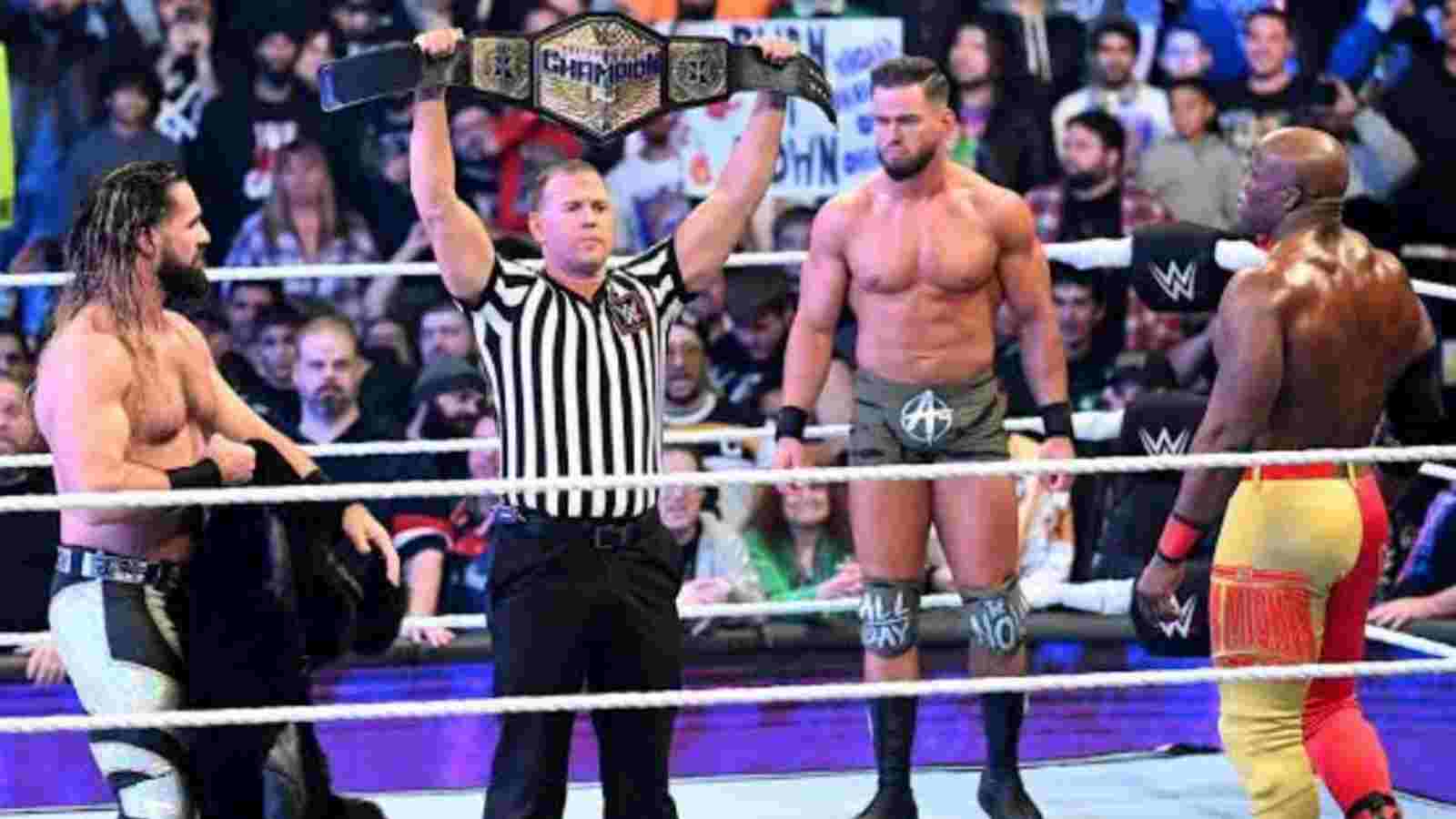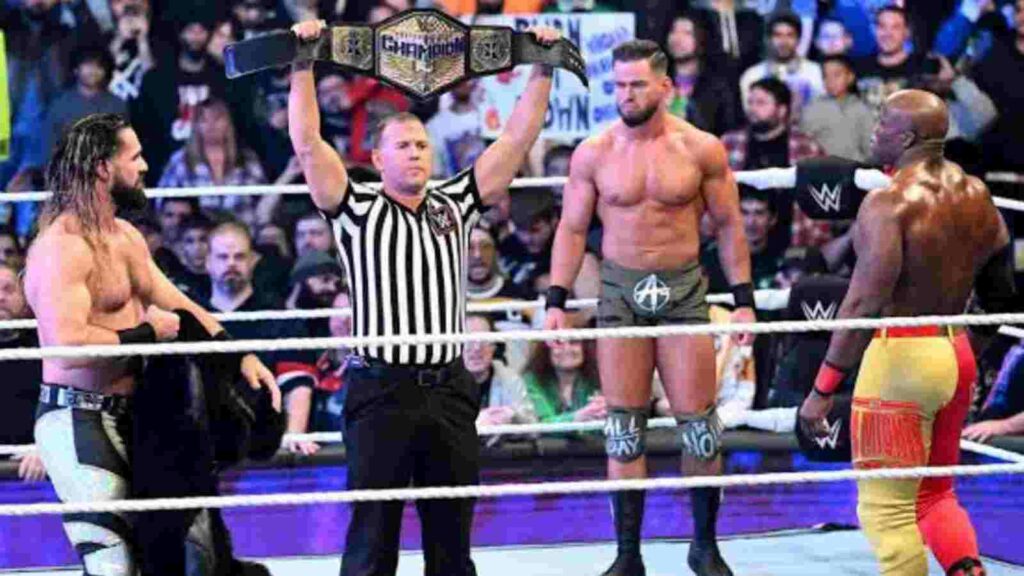 Last week on RAW, the WWE Universe saw Mustafa Ali win the US Championship match via DQ. This occurred when Dolph Ziggler interfered in the match and attacked Theory. The United States Champion managed to take down both as Ali and Ziggler were busy arguing with each other.
On the same edition of RAW, we also saw a confrontation between Bobby Lashley and Seth Rollins. This week on RAW, Bobby Lashley and Seth Rollins will go one on one against each other in a No. 1 contender's match for the US Championship. Last week on RAW Talk, Theory stated that it doesn't matter who wins between Rollins and Lashley, as whoever faces him is going to be defeated.
"The best of the past, that's whose gonna win the best of the past. Because those guys, they're not in my league. And Bobby Lashley and Seth [Rollins], same result, every time because there's nobody here on my level, there's nobody that's gonna carry this business and do it like me all day."
Also Read: "THE LEGEND IS COMING BACK,"- Fans explode on Twitter upon the announcement of John Cena's return to WWE for the final Smackdown of the year
Austin Theory seems to be following in the footsteps of his inspiration, John Cena. Cena, whose first singles championship win was the US Championship, went on to become a multi-time champion in the WWE. Cena is also one of the best US Champions in the history of WWE. Austin Theory's fans hope to see their beloved wrestler become a World Champion one day.
Also Read: "I felt right at home," Bianca Belair reveals how she managed her WWE schedule with training for bodybuilding competition