The debate over how pro wrestling should be represented inside the ring is eternal. While some believe there should be more realism to it, others favour the more flashy and eye-catching aspect of it. Taking the former stance, Booker T recently revealed his "hot take" regarding the subject.
While in conversation with Give Me Sport, Booker T disclosed his wrestling pet peeve. Moreover, the six-time world champion even goes to the extent of asking for the termination of certain wrestlers. The Hall of Famer said, "I guess my pet peeve, you know, the thing that really bugs me more than anything… My hot take is everybody that does the leg slap should be fired."
The "leg slap" is a technique used by wrestlers usually when they kick their opponents. This is done to produce more sound, making it seem like the kick connected with a fierce impact. The technique is far more prevalent in the independent scene and among the newer crop of talent. However, superstars like Shawn Michaels have been doing it for ages.
In the black and gold era, NXT became synonymous with its "leg slapping" wrestlers. So much so that even Randy Orton once made fun of it on Twitter. Booker T is not the only legend to criticise the technique, though. In 2021, Bret Hart also criticised the "thigh slap," saying it should have been banned ten years ago.
Related: "We're no closer to find out what happened!" Former NXT Women's Champion raises concern about her health
Booker T's status with WWE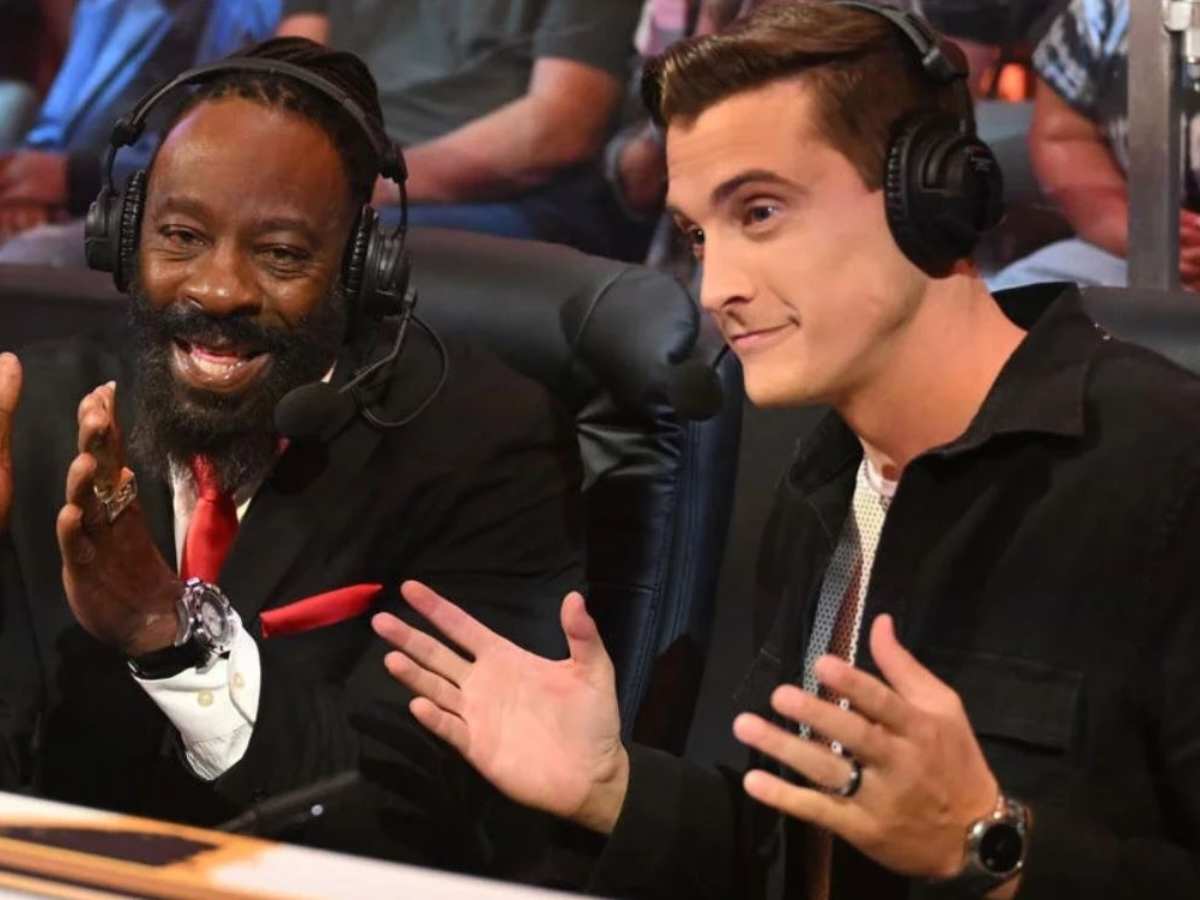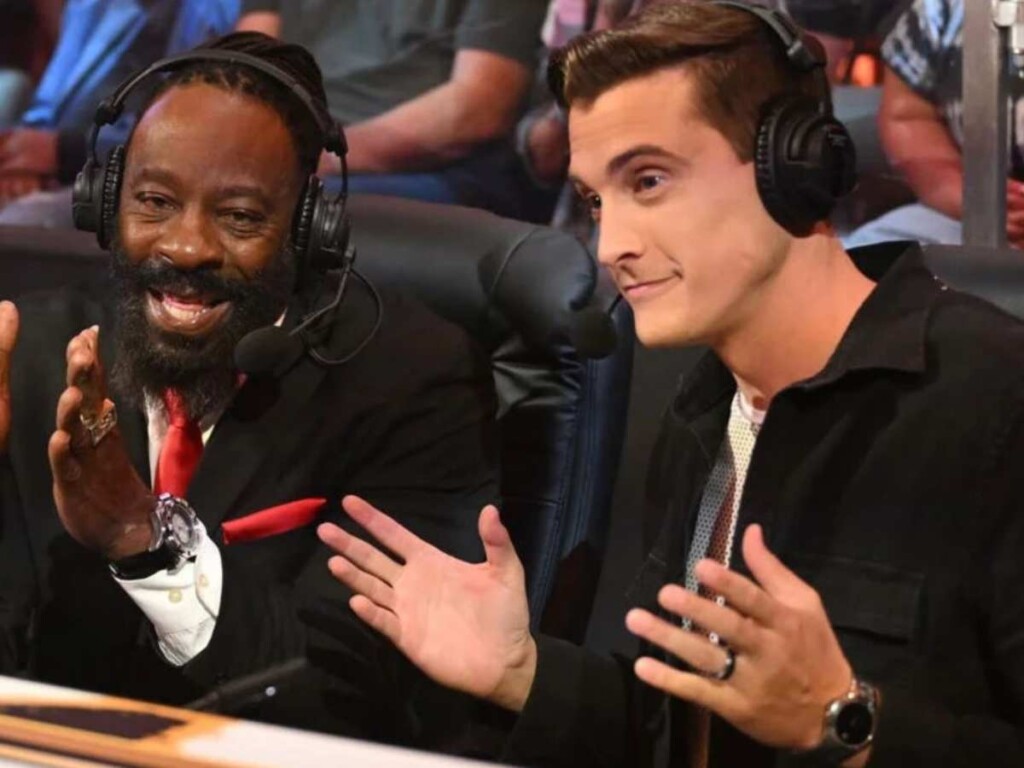 The two-time Hall of Famer is still under contract with WWE. Currently, Booker T serves as the commentator for NXT alongside Vic Joseph. The former World Champion was also a surprise entrant into the Royal Rumble match earlier this year. The return was even more shocking for the WWE Universe, as he was seen on the pre-show panel just moments before the match.
Apart from his on-screen role, Booker T also serves as a coach for young talent. Recently, he was more involved on TV with one of his trainees, Roxanne Perez. The bond between the two became part of the NXT canon after Perez's emotional NXT Women's championship victory last year. However, the Champion has been missing from the ring after having a blackout after her match against Meiko Satomura.
Booker T and Vic Joseph will be part of the WrestleMania festivities as they will provide commentary for NXT Stand & Deliver on April 1st. The show is jam-packed with title fights and blood feuds. These include the NXT Women's championship ladder match, a fight between Grayson Waller and Johnny Gargano, and a mouth-watering clash between Bron Breakker and Carmelo Hayes for the NXT Championship.
In case you missed it!