Cody Rhodes will return to in-ring competition at the Royal Rumble. Last week, The American Nightmare preempted his impending comeback to conclude that three-part vignette series. The doctors advised Cody to give nine months for his torn pectorals. However, waiting is not his strong suit. Inorder to get healthy well in time for Royal Rumble, the former AEW EVP used to sweat all day and night at the Nightmare Factory.
None better than his wife Brandi Rhodes, who can jot down whatever Cody's been through during his rehab period. That being said, she recently sat down with Steve Fall of Ten Count. During the conversation, she spoke about her husband's sheer valour and unreal determination to get back into that ring.
"As far as wrestling is concerned, Umm, to me the most intriguing story is Cody trying to capture the strain and, you know, it's been so fantastic. Umm, except for, you know the injury portion. But, it's just really great to see him reconnect with this audience, kinda be completely welcomed back home. Ahh, coming back to WWE and them to have his back in this journey. It's really really fun to see and I'm excited for him to get back."
Needless to say, Brandi has been an inaccessible aspect about Cody Rhodes' road to recovery. As the saying, behind every successful man, there is a woman, comes out true in this case. Whenever in need, Brandi has always been an integral part of anything Cody does in his career. Back during their AEW days, they were a must-see on-screen pairing.
Discover more: SPOILER: 6-time World Champion possibly receiving an official confirmation about his WWE Hall of Fame induction on Raw IS XXX
Is Cody Rhodes winning this year's Men's Royal Rumble match?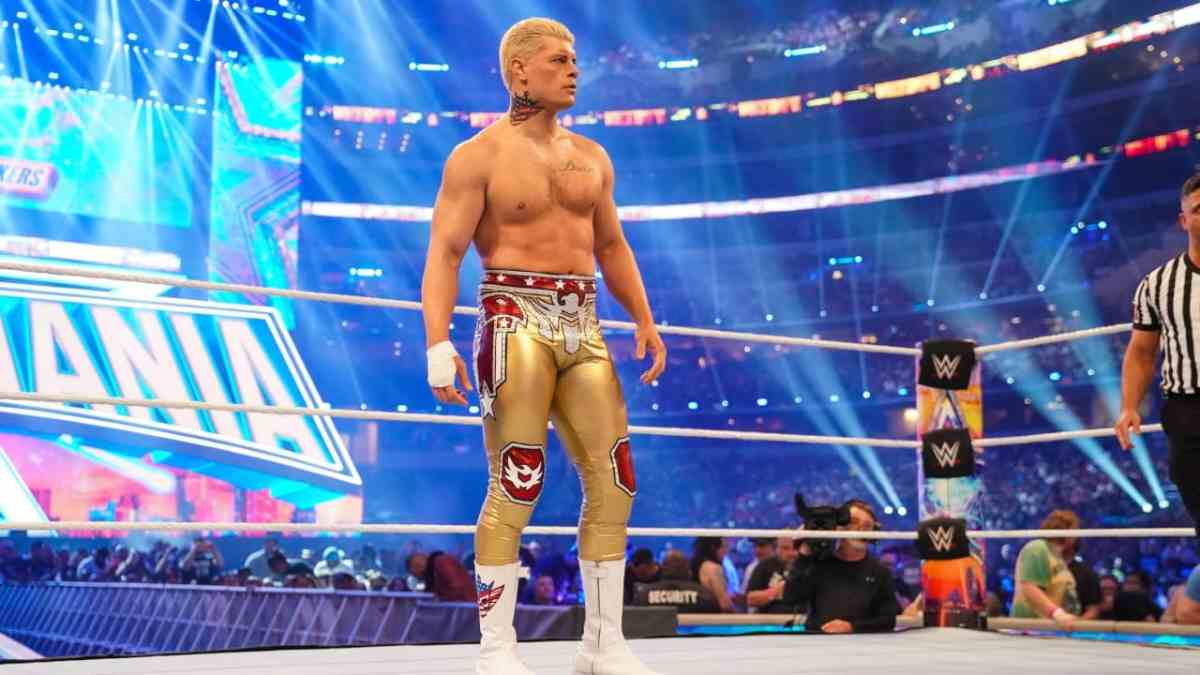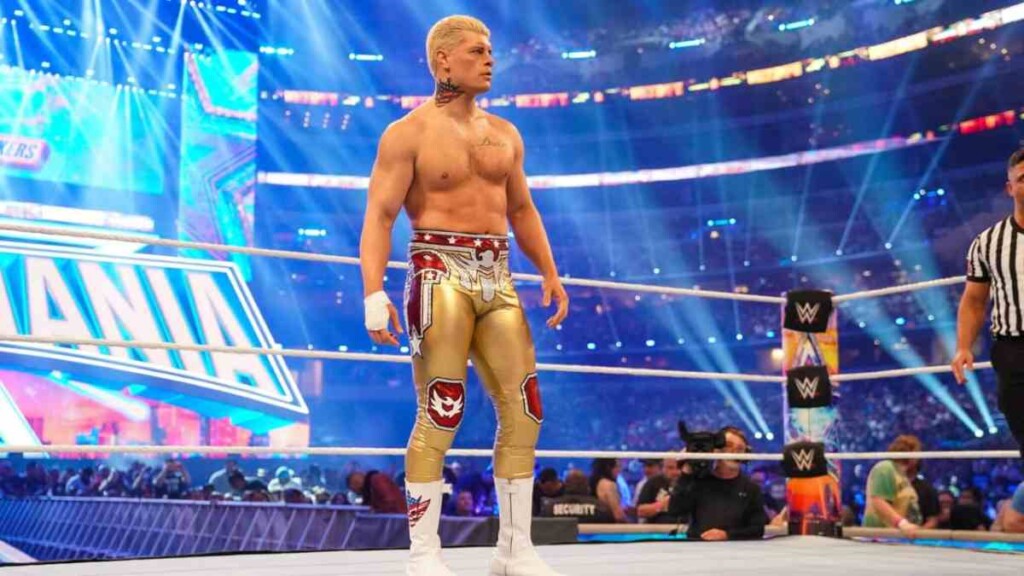 Since the minute Cody Rhodes announced his Royal Rumble match participation, he became the ultimate favorite to emerge out victorious. His journey to achieve the destiny goes through the Royal Rumble. To get to Roman Reigns and his Undisputed WWE Universal Championship, the American Nightmare must win the Rumble.
Although there have been some hot potato rumors about The Rock's WWE return, Dusty's babyboy is still the odds-on frontrunner to win the 2023 Men's Royal Rumble. Going through long-term storytelling, The American Nightmare over The Brahma Bull is the way to do it.
Talking about some less likely scenarios, there has been some chatters of Roman Reigns getting stripped out of the WWE Championship soon. After this, the promotion can card two huge main-events for WrestleMania 39. On Saturday, Seth Rollins may face Cody Rhodes for the WWE Title. And then on Sunday, Roman Reigns vs. The Rock would supposedly unfold.
In case you missed it!
"They're gonna bring you in," WWE HOF'er recalls his recent tribute Seth Rollins paid at Extreme Rules
Kevin Owens delivers a heartwarming tribute to Jay Briscoe on WWE SmackDown this week