The 13-time WWE Women's Champion Charlotte Flair is the latest WWE superstar who is preparing for the silver screen. Flair has been inactive on WWE programming since losing her title to Rhea Ripley at WrestleMania 39. On the other hand, Liv Morgan, who is currently injured, will also join Charlotte in the new movie.
The world of professional wrestling has a lot of stories that are not known to most people. These stories deserve more recognition, which will change how people look at the wrestling industry. The biography of Mildred Burke, one of the pioneers of women's wrestling, is one such story that is now being brought to the big screen.
According to Sean Ross Sapp from Fightful Select, Charlotte Flair will play the role of WWE Hall of Famer June Byers. On the other hand, Liv Morgan will portray Clara Mortensen in the movie. Besides, the role of Mildred Burke will be played by Emily Bett Rickards. The announcement of the news left the fans excited.
The movie is based on an award-winning biographical novel, "The Queen of the Ring." Fightful stated that the shooting is likely to start in Louisville, Kentucky, next month. Charlotte Flair and Liv Morgan have found opportunities for better things during their absence from WWE.
Apart from Flair and Morgan, wrestlers like Seth Rollins and Becky Lynch are also working to appear on the silver screen. Rollins was recently seen on the sets of Captain America: New World Order. Lynch plays the role of Cyndi Lauper on Young Rock, which is a biographical series based on the life of Dwayne Johnson.
Related: "Making my star bigger" – Liv Morgan clears the air about her potential Hollywood career
The history between WWE and Hollywood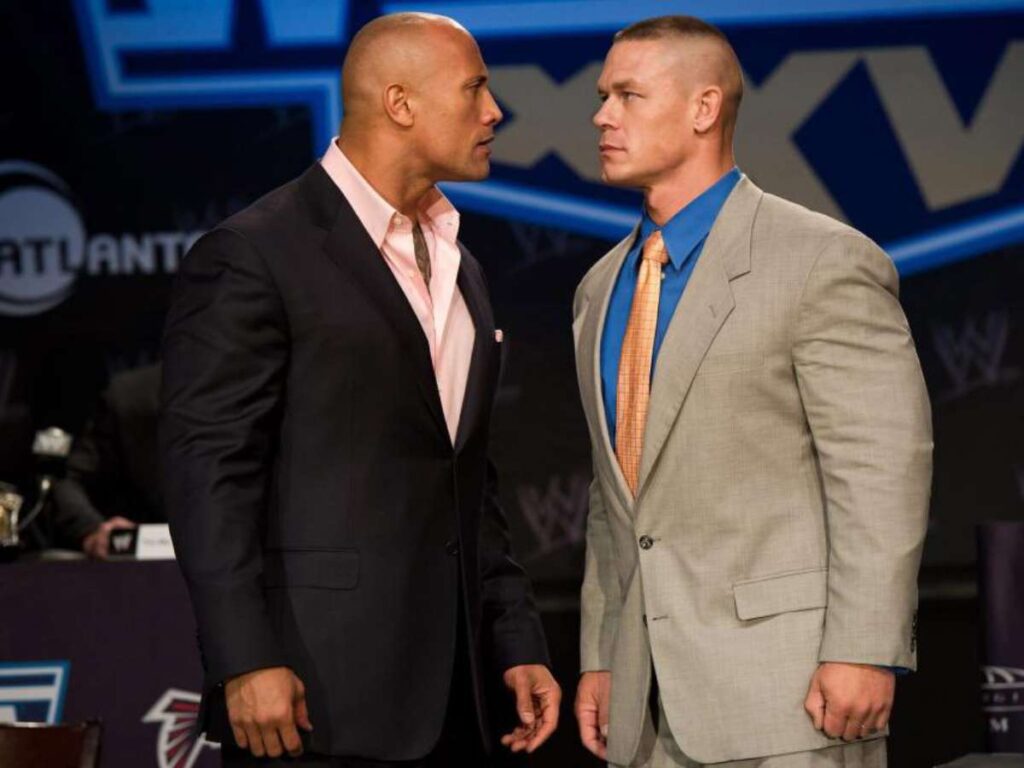 The association between WWE and Hollywood is nothing new for fans. The two industries have frequently crossed paths, starting with Wrestlemania 1. The first major show that WWE produced included mainstream artists like Cyndi Lauper, Liberace, Mr. T, Muhamed Ali, and many others. The celebrities often followed the same trend.
Over the years, fans have seen famous personalities like Snoop Dogg, Kim Kardashian, Donald Trump and William Shatner in the WWE. Recently, Bad Bunny and Logan Paul also joined the list with their spectacular performances. These stars have helped WWE bring mainstream attention to the WWE product and expand the fan base for the sport.
On the other hand, WWE wrestlers would also go on to have fame and success in Hollywood. Superstars like Rowdy Roddy Piper and Hulk Hogan started the tradition. The Rock, Dave Batista, John Cena, and others added to the tradition with successful careers in both fields. Seth Rollins, Becky Lynch and Sasha Banks (Mercedez Mone) have all been working on new movies and shows in recent times.
In case you missed it: