A WWE legend like The Rock always remains in the headlines as WrestleMania season rolls around. Additionally, this year's event having a Hollywood theme just adds more fuel to the fire. Even Cody Rhodes, who is confirmed to be part of the WrestleMania 39 main event, frequently gets asked about the Brahma Bull's potential return at the Show of Shows.
The American Nightmare was recently in a conversation with Alex McCarthy earlier this month. Cody Rhodes said in that interview that the current options within the company are even better than The Rock because of the storylines. Now, the 2023 Royal Rumble winner has given more explanation behind his comments, "walking back" on his earlier statements.
Cody Rhodes retracted his earlier comments about The Great One in his most recent interview with Sports Illustrated. He said that his generation is able to do WrestleMania because of stars like The Rock. In a similar vein, the previous generation lent their credit to stars like Hogan, "the Dustys, the Flairs, the Pipers." The American Nightmare cleared up his intentions behind the earlier comments and said that if Rock decides to come to WrestleMania, it would be great.
Cody said, "I absolutely adore The Rock and would love it if he was present in any setting. His family is massively important to what we do and if Rock decides to show up to WrestleMania, Hollywood would love that. I will say, if Rock doesn't come to WrestleMania, we have an unbelievable card, if not the best ever, at the biggest ever in terms of the financials, the gates, two days in Hollywood. It's a win-win." (h/t Fightful)
Related: Cody Rhodes openly compares Sami Zayn's popularity in Montreal similar to former WWE Champion in Chicago
Cody Rhodes considers Roman Reigns as 'the GOAT'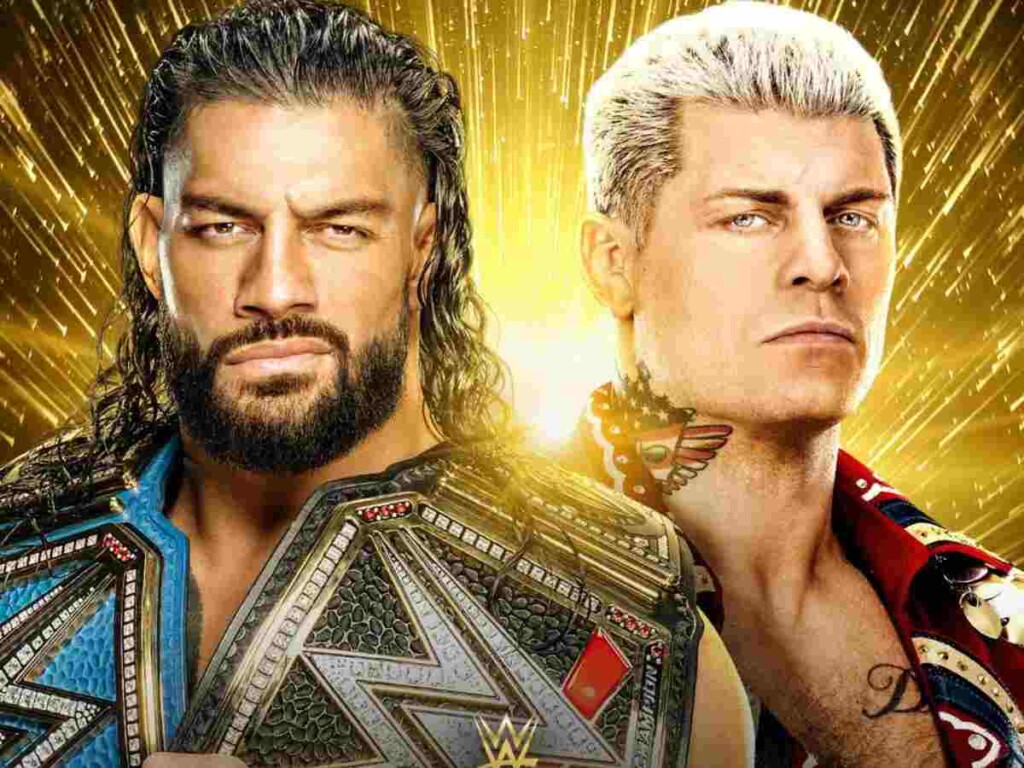 In the Sports Illustrated interview, Cody Rhodes maintained his earlier stance and referred to Roman Reigns as the GOAT in the industry. He compared the Undisputed WWE champion to legends like LeBron James and Bruno Sammartino. Ever since the American Nightmare won the Royal Rumble, he has been regarded as one of the best wrestler in the industry. The challenger keeps adding more weight to his statement in every interview.
The Grandson of a Plumber also talked about potentially facing Sami Zayn and emphasized that every combination and option they have is the best. As the fans already know, the Master Strategist will take on Roman Reigns for the Undisputed championship this Saturday at the Elimination Chamber. WWE has already started advertising the championship match between Cody Rhodes and the Tribal Chief for WrestleMania. However, the American Nightmare told everyone that in wrestling, the cards can change at any time, and he might stand against Sami Zayn at the Grandest Stage of Them All.
In case you missed it!