With WrestleMania 39 being less than two weeks away, the build-up for Cody Rhodes vs. Roman Reigns is stronger than ever. The 2023 men's Royal Rumble winner, Cody, is set to headline the biggest event of the year for the first time in his wrestling career. Ever since his return, The American Nightmare has been appearing on WWE TV every week. However, he confronted his Mania opponent only once on the road to WrestleMania. This week on Raw was the second time both men got face-to-face.
On the latest episode of Raw, Roman Reigns was set to appear on the show ahead of WrestleMania. As the Tribal Chief made his way to the ring along with Paul Heyman and Solo Sikoa, he eventually asked the St. Louis crowd to acknowledge him. Moments later, Cody Rhodes showed up and asked for a one-on-one conversation with his WrestleMania opponent.
Roman went on to insult Cody by making an AEW reference and vowed to end Cody's story into a nightmare. The American Nightmare responded with some effective words, claiming The Bloodline will not be by his side after losing the titles at Mania. Cody also made The Enforcer angry in the process, as he told Solo that he was not ready yet.
After Reigns left the ring along with his Wiseman, Solo stood face-to-face with Rhodes, before being ordered by his Tribal Chief to leave. However, Cody reignited Solo's anger by saying, "I knew you weren't ready". Just as The Enforcer was about to attack Rhodes, he got hilariously kicked in the face. The clip of Cody kicking Solo on Raw can be watched here.
Related: The Bloodline member can dethrone Roman Reigns
Solo Sikoa inserts himself into Cody Rhodes vs. Roman Reigns feud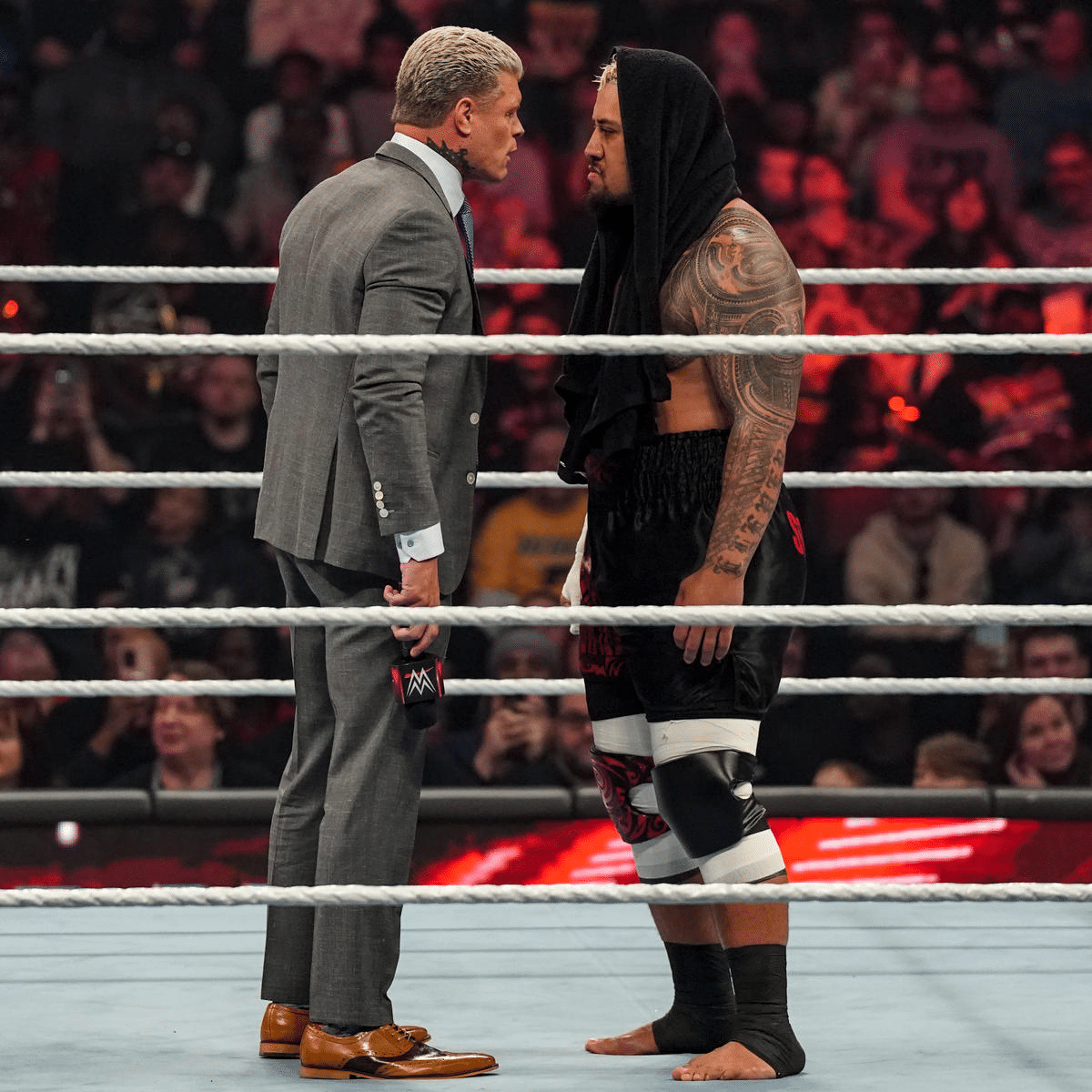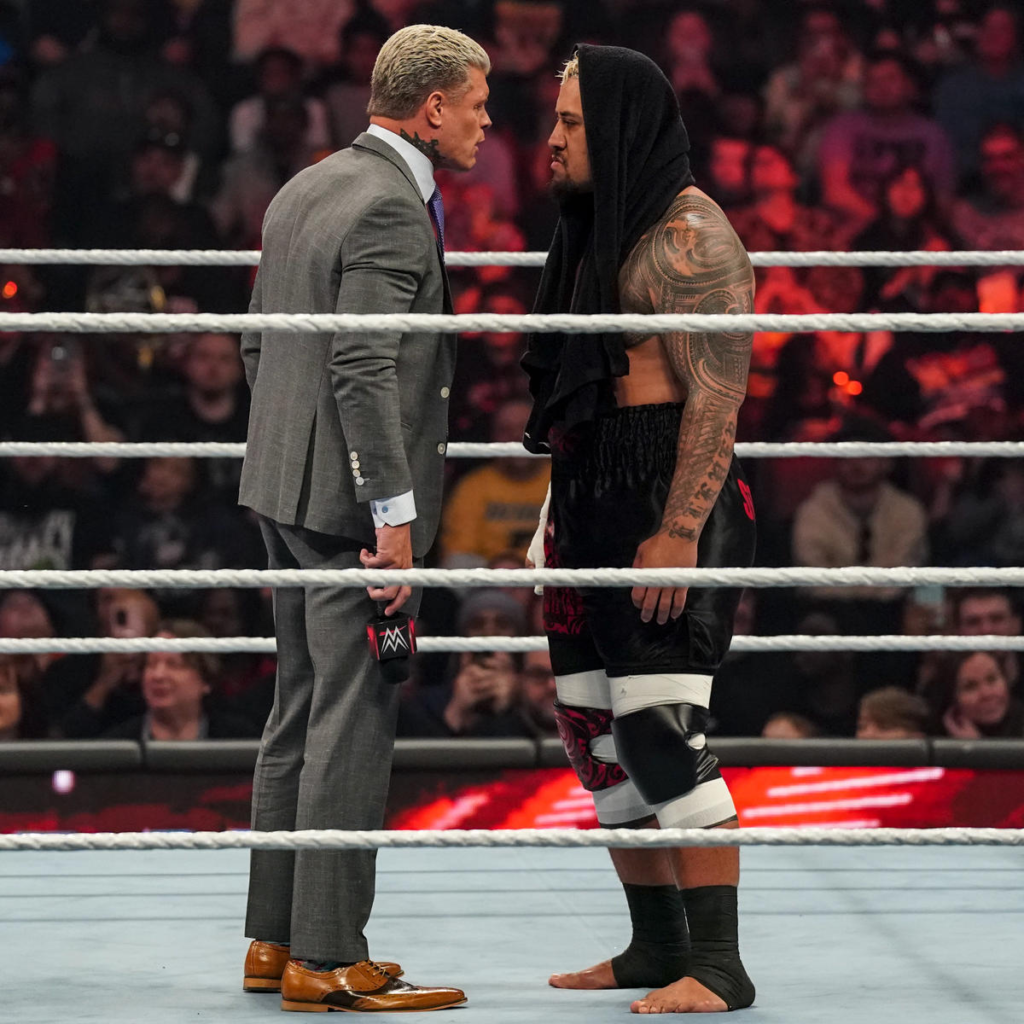 WWE Universe saw another great segment in the Roman Reigns vs. Cody Rhodes feud on Raw this week. However, The American Nightmare might have made things personal with The Enforcer, Solo Sikoa, as well.
After being kicked by Cody while trying to execute an attack, The Enforcer wasn't backing down easily from a fight. However, just when he was gonna go at it once again, he got stopped in his tracks by The Tribal Chief.
After Raw went off-air, Solo took to Twitter and tweeted, "Now we have a problem". Along with a picture of him and Cody from Raw. This could also mean a side quest for Cody on the way to dethrone the final boss, Reigns. Otherwise, it could be the first step in their possible feud in the future.
In case you missed it: