Donald Trump is a global celebrity. He has had a highly contentious career and even worked for WWE for a short stint in 2007. He competed in a Billionaire vs. Billionaire bout against Vince McMahon, in which both bussinessmen were chosen by them.
Donald Trump went with Bobby Lashley, while Vince McMahon went with Umaga. The match took place at WrestleMania 23, and Bobby Lashley won, leading Vince McMahon to get his hair cut after the match on the greatest platform of them all.
WrestleMania 23 featured various matches, one of which being a ladder match that left Donald Trump speechless. In the most recent episode of The Extreme Life of Matt Hardy podcast, WWE legend Matt Hardy revealed Trump's reaction to the bout.
Matt Hardy said in the podcast, "I do remember when we came back after the Money in the Bank matches he said 'Oh my god. How can you guys walk after you jump off that ladder? Geez.' I do remember a comment about that. It was just he was very shocked that we were jumping off ladders and landing on one another and hitting each other with ladders, he was amazed by that."
Also Read: "Most dominant faction of all time," Drew McIntyre desists admiring Roman Reigns after taking constant backup from his cousins
Donald Trump was a big part of WrestleMania 23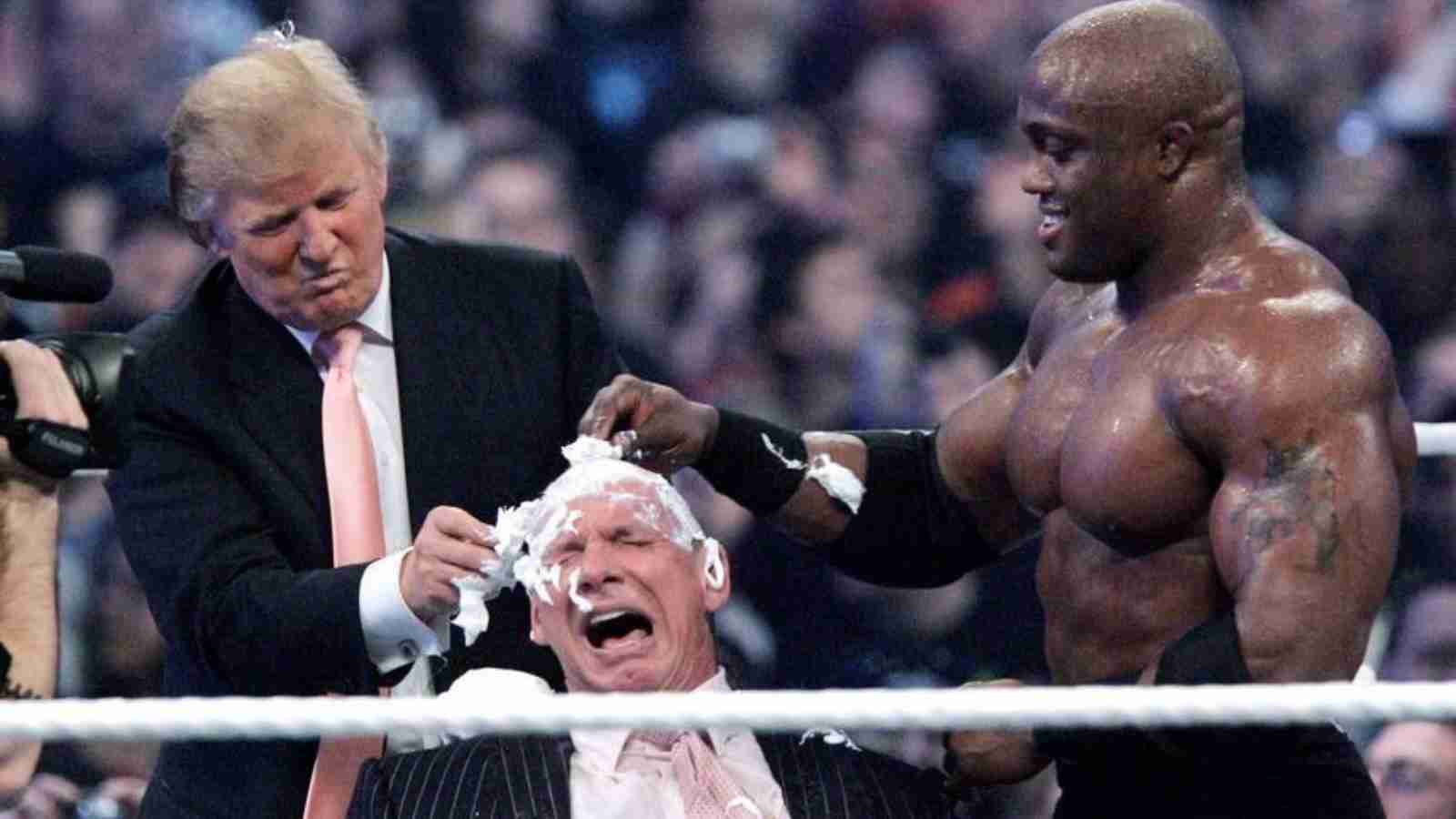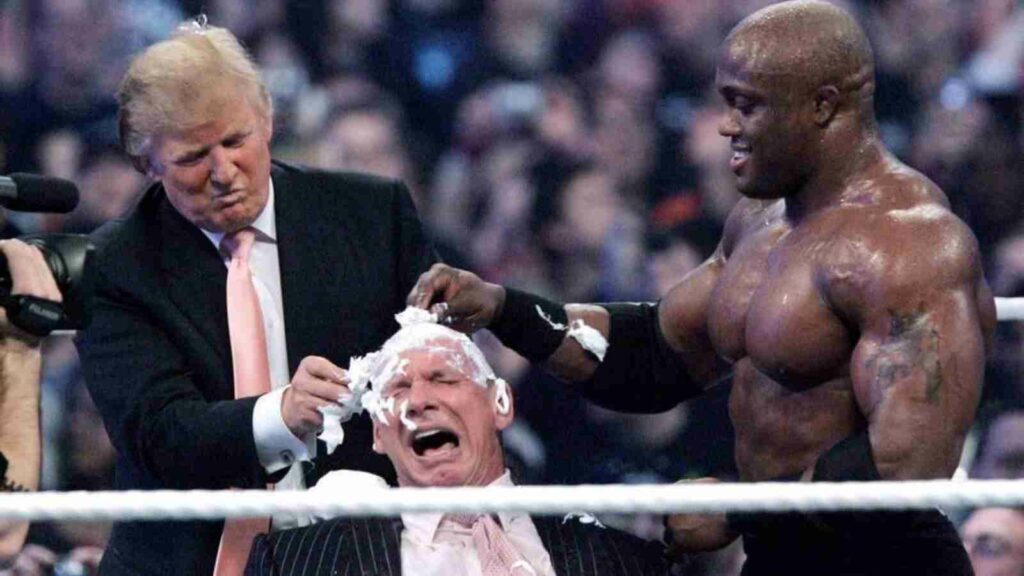 Trump was an important component of WrestleMania 23, as the conflict between the two billionaires was meticulously planned and executed flawlessly. People have praised the feud, proclaiming it to be one of the finest sequences in WrestleMania history.
The match provided Bobby Lashley a major boost because it was his first WrestleMania moment. People stated the feud was really enjoyable since there was a terrific match and a humorous sequence when Vince McMahon's hair was chopped off.
Also Read: "She can shave her back," Recently returned superstar wants a showdown Becky Lynch in the future
For the time being, Donald Trump has not been seen in the WWE, and it would not be surprising if Triple H considered bringing him as one of the special matchups in next year's WrestleMania. The largest show of shows is coming to Hollywood next year, making the event even greater than it already is.
Also Read: "I'm the highest paid fighter," Superstar Ronda Rousey's brilliant answer shut down feminist reporter's "gender pay gap" dispute