Bobby Lashley had a brilliant match against Seth Rollins and Austin Theory at Survivor Series 2022. In an action-packed bout, the three men pulled out a stunning showdown before Lashley speared Rollins out of nowhere. But the former WWE Champion wasn't able to pin the Visionary. Austin Theory immediately used the opportunity to get a victory.
Fans still wait for the next storyline involving Bobby Lashley after a loss at Survivor Series. On Monday Night Raw after the PLE, Lashley didn't make an appearance, while Rollins and Theory had a face-to-face showdown. This confirmed that the 'Almighty' was taken out of the United States Championship picture for the moment.
So the big question now is, what is Lashley's future on RAW? As per reports from Xero News, WWE has their plans confirmed for a match between Bobby Lashley and Brock Lesnar. Earlier, there were plans for both men to face each other at WrestleMania 39, but things have changed since. Lashley and Lesnar might now find themselves competing at Royal Rumble 2023.
With plans now confirmed as per reports, WWE has a few months to build its story in an exciting way. After a couple of showdowns between them, this will probably be the last time they feud. An end to this storyline between them with a trilogy will be perfect. Fans have loved both men together in the ring. It will be exciting to witness the carnage when they collide at Royal Rumble 2023.
ALSO READ: "Why don't us three…," Gypsy King Tyson Fury sparkles fans for Royal Rumble with an interesting triple threat match idea
Bobby Lashley and Brock Lesnar have an even record ahead of Royal Rumble 2023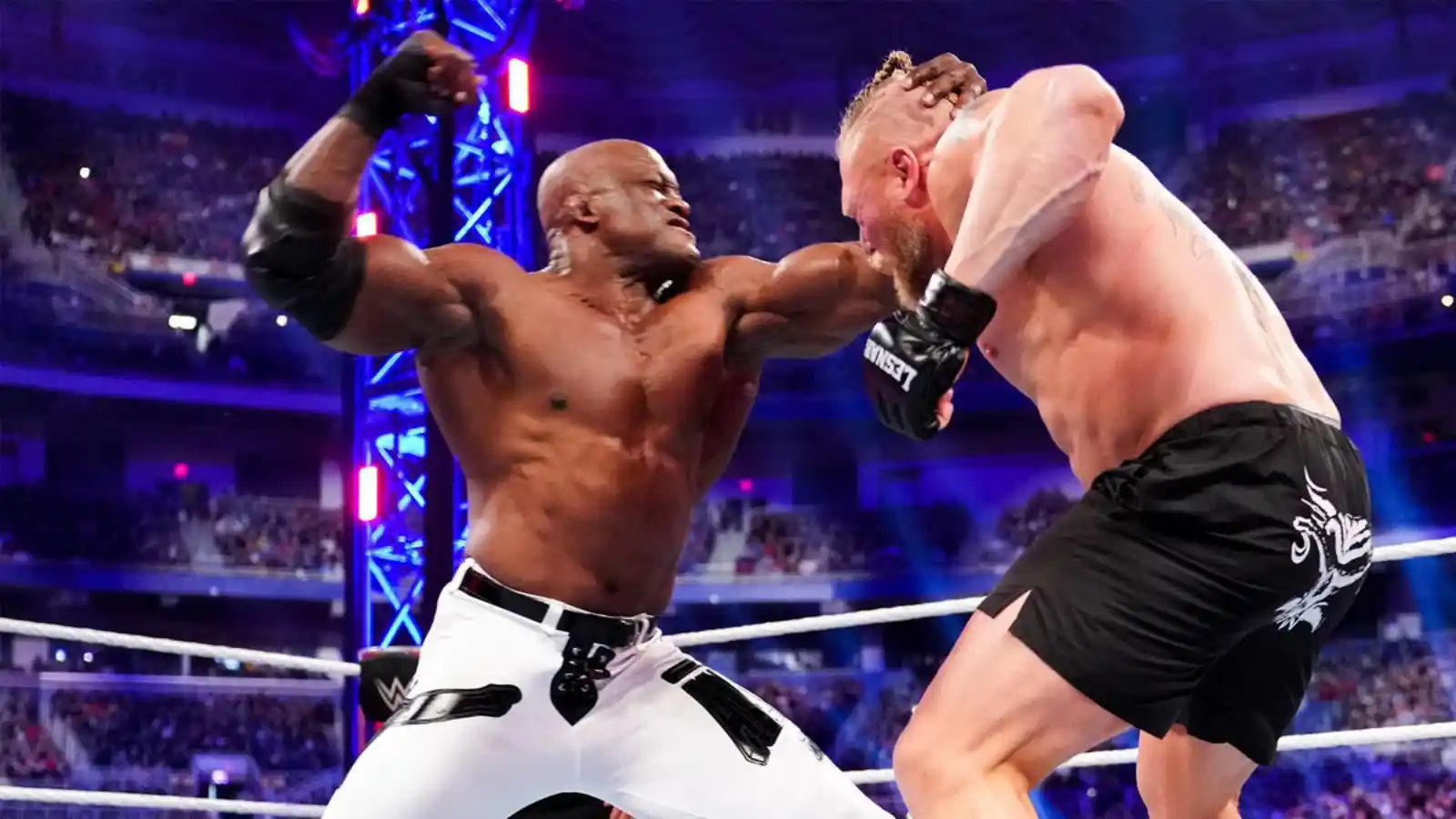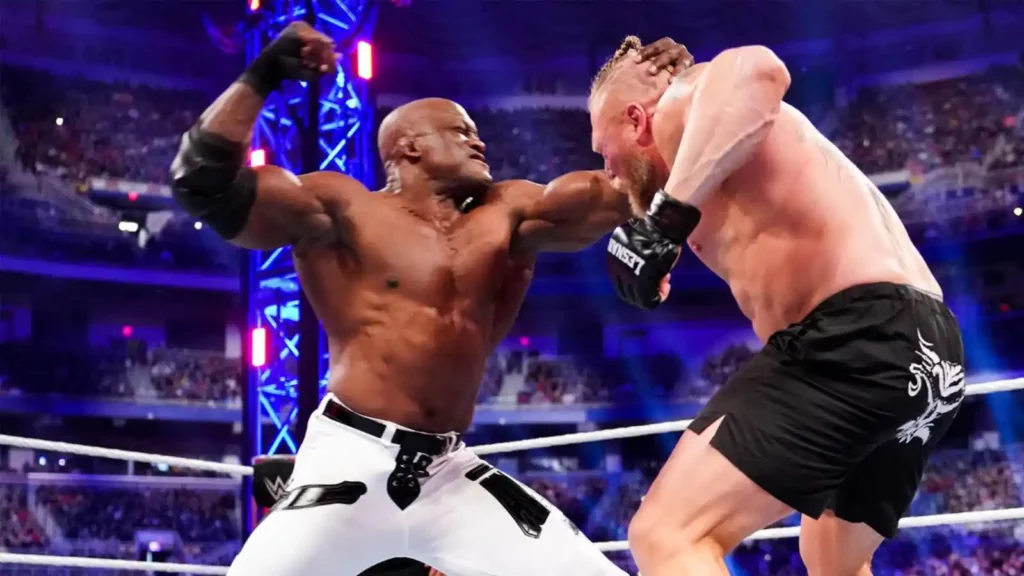 The beasts in Brock Lesnar and Bobby Lashley have torn each other apart twice in the WWE. Their first match together came at Royal Rumble 2022 with the WWE Championship on the line. In a high-stake match, Roman Reigns interfered and attacked Brock Lesnar with the title. Followed by a betrayal from Paul Heyman, Brock Lesnar was left dusted at the event.
After a brief break from their feud, Lesnar returned on Raw to address his unfinished business with Lashley. With an attack on the 'Almighty,' Lesnar helped Seth Rollins win the United States Championship. A match between both men was then confirmed for Crown Jewel 2022.
ALSO READ: WWE planning a show-stunning match involving Roman Reigns for a reported event in India
The PLE in Saudi Arabia was a shocker for Bobby Lashley. In a brutal match, Brock Lesnar pinned Lashley in a controversial way. After an attack from the 'Almighty,' Lesnar left the event victorious but bruised up. Fans will now have to wait for the two men to cross paths once again and end their trilogy at Royal Rumble.
ALSO READ: "I get things kicked in my way too," Sami Zayn reveals details of his storyline with Roman Reigns