WWE hasn't hosted any events in India in the past few years. With the Indian wrestling fans rioting a couple of months ago for original merchandise, the management has their attention on India. With a vast market in the country, WWE has now reportedly planned a show in India.
As per reports from Sportskeeda earlier, WWE was planning a show in India in January. The rumors seem to be true and more updates have now started coming in. WWE has planned a major match for the event as per reports from Xero News. Fans can expect a fantastic show if a match of that caliber is inserted into the card. 
The reported main event of Royal Rumble 2022 is Roman Reigns v/s Kevin Owens. Though there were doubts if Owens was replaced with Sheamus after Survivor Series 2022, the answers have reportedly come out. As per the reports from Xero News, WWE is moving forward with Reigns v/s Owens now. 
Now, WWE is reportedly planning to pull out a match between both men in the show in India rather than Royal Rumble 2022. If plans go out as per the rumors, the show in India could be successful. 
Also Read: "Most dominant faction of all time," Drew McIntyre desists admiring Roman Reigns after taking constant backup from his cousins
How will Kevin Owens fend off the Bloodline if he faces Roman Reigns at WWE event?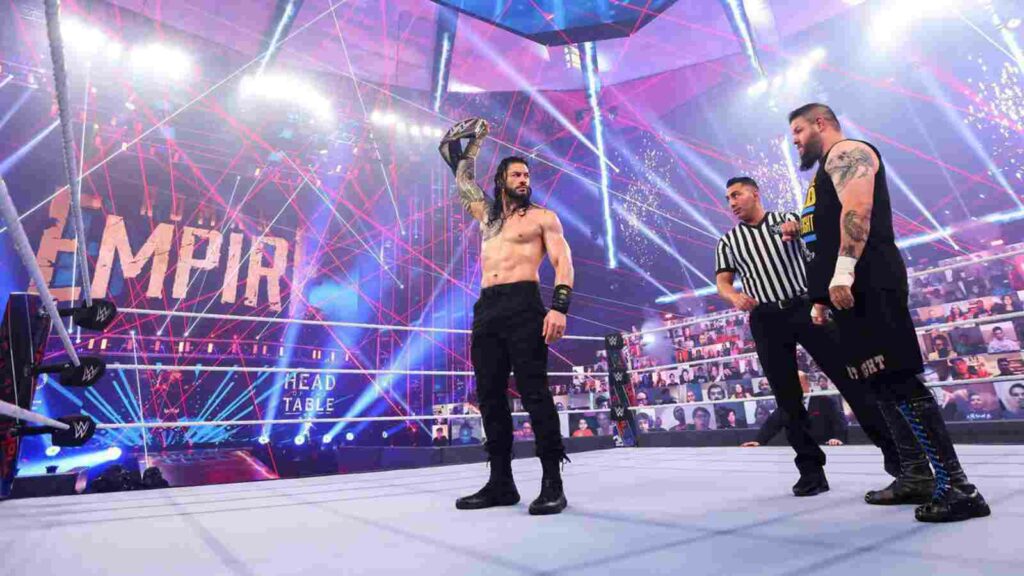 The Tribal Chief has often used external help from his brothers in his historic reign. With his brothers looming around during the match, it will not be easy for Kevin Owens to cope with the 5-on-1 assault alone.
But things may turn around if Sami Zayn chooses to betray the Bloodline soon. With a betrayal at the event in January, the reported plans of Sami Zayn facing Roman Reigns at Elimination Chamber 2023 could also go well. 
Also Read: WWE Commentator compares deceased legend Umaga with a Bloodline member shocking everyone in the process
There are rumors of Zayn and Owens teaming up to face the Usos at WrestleMania 39. If they are to be planned, Zayn betraying Reigns at the event in January and aligning with his friend will be the best storyline to move forward with.
Also Read: "Why don't us three…," Gypsy King Tyson Fury sparkles fans for Royal Rumble with an interesting triple threat match idea