Drew McIntyre will probably confront the Former NXT Champion Karrion Kross on this week's SmackDown. It seems that Karrion Kross always wanted to fight Drew McIntyre as Kross has been behind McIntyre since his return to WWE and Drew McIntyre was the first man he beat brutally after making a comeback to the WWE. He teased McIntyre several times through his antics but Drew McIntyre didn't pay any heed as he was busy in a feud with Roman Reigns but McIntyre had made sure that he would get back to Kross once his feud with Roman gets over.
Drew McIntyre lost the match at the Clash at the Castle against Roman Reigns due to the interference of Solo Sikoa and this past Friday he got his revenge on Sikoa by defeating him in a singles match on SmackDown. After the match Kross ambushed McIntyre and put him to sleep by locking him in the Kross Jacket. It would be exciting to see where the rivalry goes from here on and the two might face each other at the Extreme Rules Live event in October.
Drew McIntyre has had a successful career and he gained a lot success in his second stint in the company than his first, as he became a two-time WWE Champion during his second tenure in the company. McIntyre was always a favorite of Vince McMahon and has managed to built a trust with the Former CEO of the WWE. Vince even had plans to make Drew McIntyre a star back hen during the Scottish warrior's first stint but McIntyre wasn't as good as he is now.
Back in 2019, During an interview with BT Sport, Drew McIntyre said that Vince McMahon had plans to put Undertaker as his mentor and the goal of this was to put up a big match between him and The Undertaker. Drew McIntyre said that he found out that this was slated to happen for WrestleMania 26 and would have been an amazing match. McIntyre said that him not being a star and a good performer as he is now back then being the reason the plans were dropped.
"As far as I knew, Vince McMahon had put Undertaker in charge as my mentor and in the same conversation said the goal was to build up to a big match between us. I found out later that this was mooted for WrestleMania XXVI, which would have been amazing. Not as good then as it would be now, with where I'm at as a performer, but it would still have been a great story."
RELATED: Former WWE writer discusses the strange finish to Drew McIntyre vs Roman Reigns' match at the Clash at the Castle
Drew McIntyre was slated to win the Money in the Bank ladder match at WrestleMania 26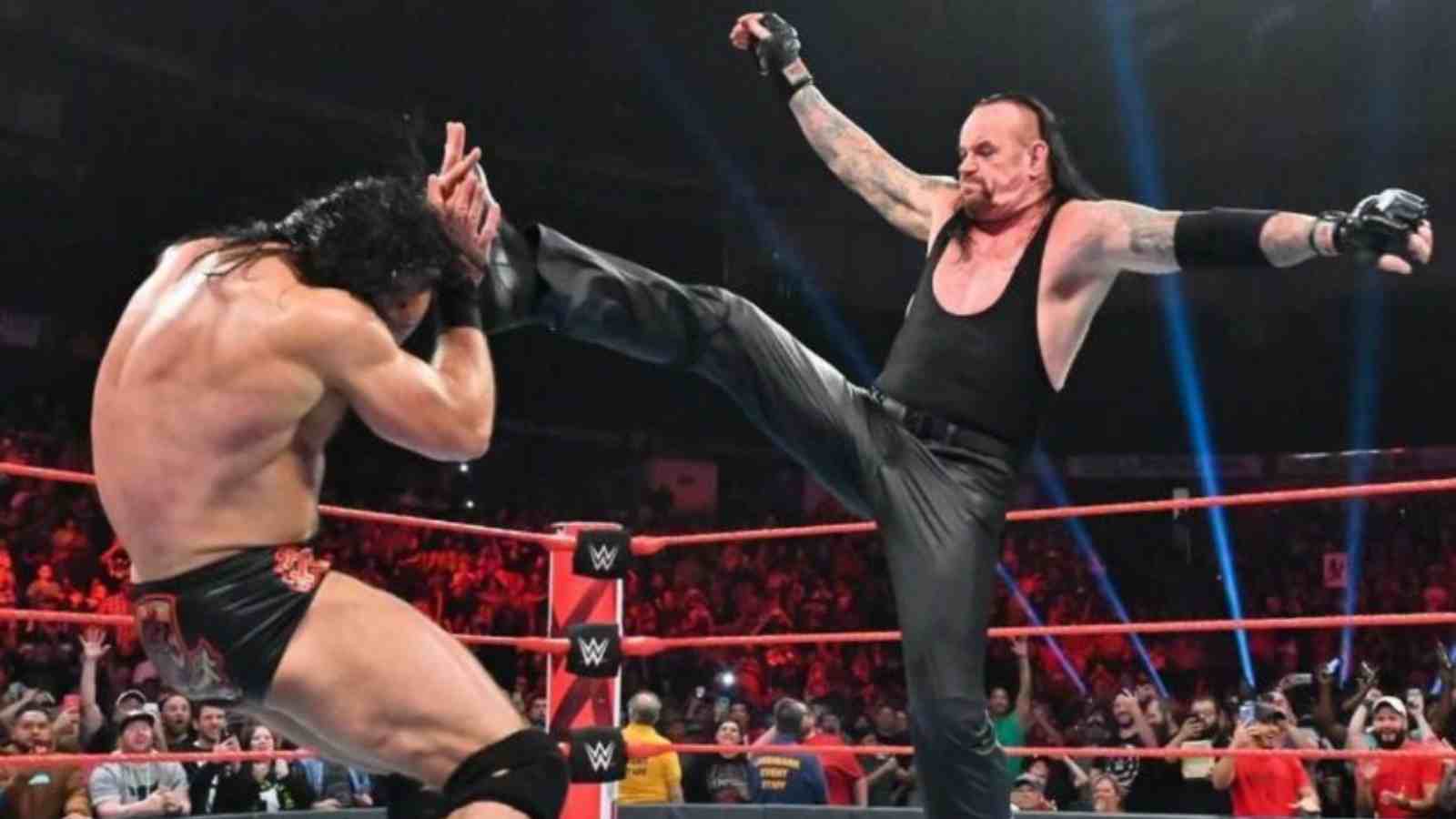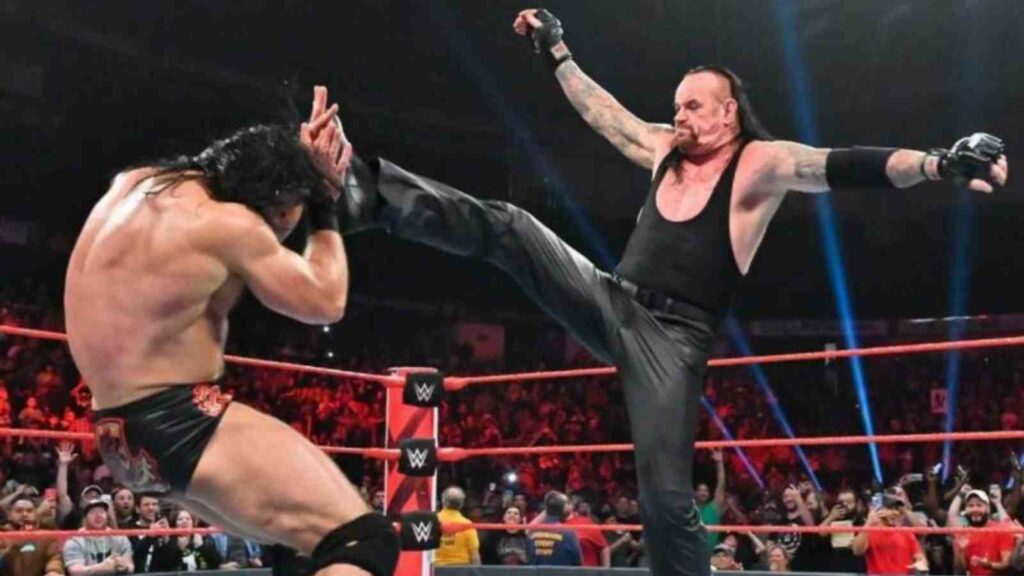 In the same interview with BT Sport, Drew McIntyre stated that he was grateful for being a part of the MITB ladder match at the WrestleMania 26 as that was his first WrestleMania and he was unaware about the plan with Undertaker. Drew McIntyre also said that he was slated to win the MITB contract and it would have been the best scenario for his character as a heel but then he came to know that he wouldn't be winning and it was very disappointing for him. McIntyre said that the change of plan wasn't communicated or explained to him and he felt being sidelined in the company.
ALSO READ: "There was always a concern" Johnny Gargano reveals he never expected to return to WWE even under Triple H