Drew McIntyre had the potential of becoming a WWE Champion when he stepped foot in the company for his second tenure. He made his dream come true when he defeated Brock Lesnar at the WrestleMania 36 in 2020 and thereafter won it once more when he defeated the Viper Randy Orton on an edition of RAW. Drew McIntyre had recently got the opportunity to clinch the undisputed Universal Championship at the Clash at the Castle Live event but didn't win the Championship from the Tribal Chief Roman Reigns.
Many members of the WWE Universe wanted Drew McIntyre to win the Championship and called Roman's booking in the company as being pointless and uninteresting. Some also suggested that Drew McIntyre should have at least won one Championship that night so that one Championship could have been present on other brand of the company. There were also some members of the WWE Universe who were in support of Roman Reigns and overall, the booking by WWE received mixed reaction.
Recently, on the latest edition of To be the Man Podcast, Ric Flair shared his opinion on McIntyre's loss at the live event. Flair stated that while Drew McIntyre deserved to win the bout, if the WWE designs on having the major event at WrestleMania including The Rock and Roman Reigns, then the words World Heavyweight Champion before Roman Reigns are very essential to The Tribal Chief.
"It's not that Drew didn't deserve to win but if you're gonna get eventually if that's the plan, which we all hope it is and I'm sure the company hopes it is. I'm assuming the company, never hope or assume anything, but if the plan is The Rock and Roman I just think the words 'Heavyweight Championship' are very important in that match."
RELATED: Former WWE writer discusses the strange finish to Drew McIntyre vs Roman Reigns' match at the Clash at the Castle
Karrion Kross says that there is nothing personal between him and Drew McIntyre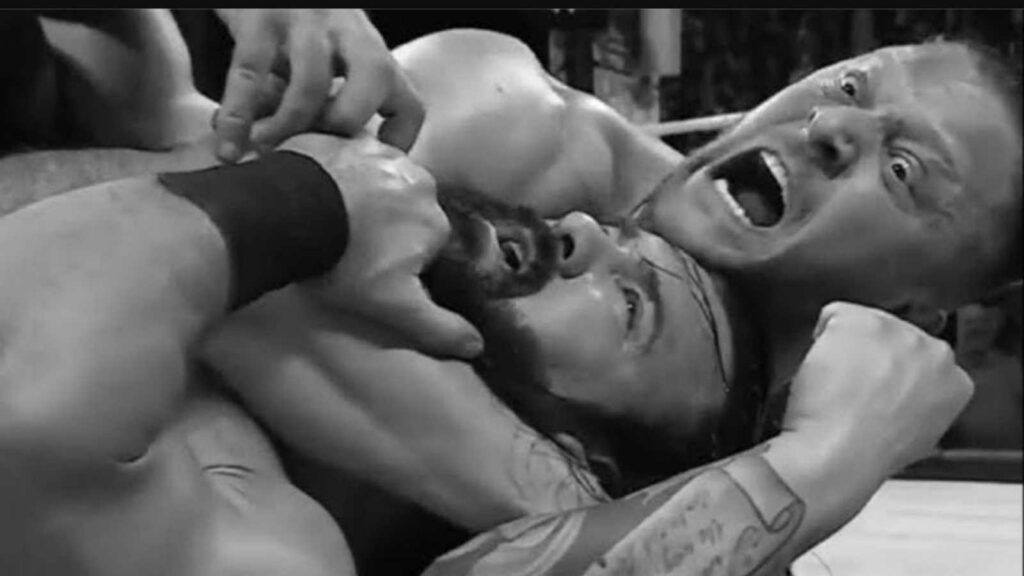 In a recent interview with El Brunch de WWE, Karrion Kross made it clear that there is nothing personal between him and Drew McIntyre after being questioned for his attacks on the former WWE Champion. Kross said that he has a lot of respect for McIntyre and respects him for his accomplishments but at the same time he feels that McIntyre is the perfect person to destroy on television and set the tone for what he has planned to do in near future.
Karrion Kross said that Drew McIntyre won't be a problem for him anymore and won't be for very long, indicating that he plans to destroy drew McIntyre completely.
ALSO READ: Ronda Rousey shares her honest thoughts on Former WWE Champion, calls him "Super Smart"