Dwayne Johnson and Kevin Hart are long time friends and are regularly seen hanging out with each other. Both have a great chemistry together not only on-screen but they're more fun to watch at off screen programmes such as interviews, promotions and sports programmes. The two have a quirky and funny relationship.
While the two never fail to mess around with each other , they also have the utmost respect for each other. But the pranks and humour is always at the top when these two meet. One such moment hilariously went viral on social media as well when both the stars appeared on BBC's show Playground Insults.
RELATED: "What a Life!" Dwayne Johnson sends a HEARTNING message to the death of Queen Elizabeth
Kevin Hart says Dwayne Johnson has tattoo right above his a**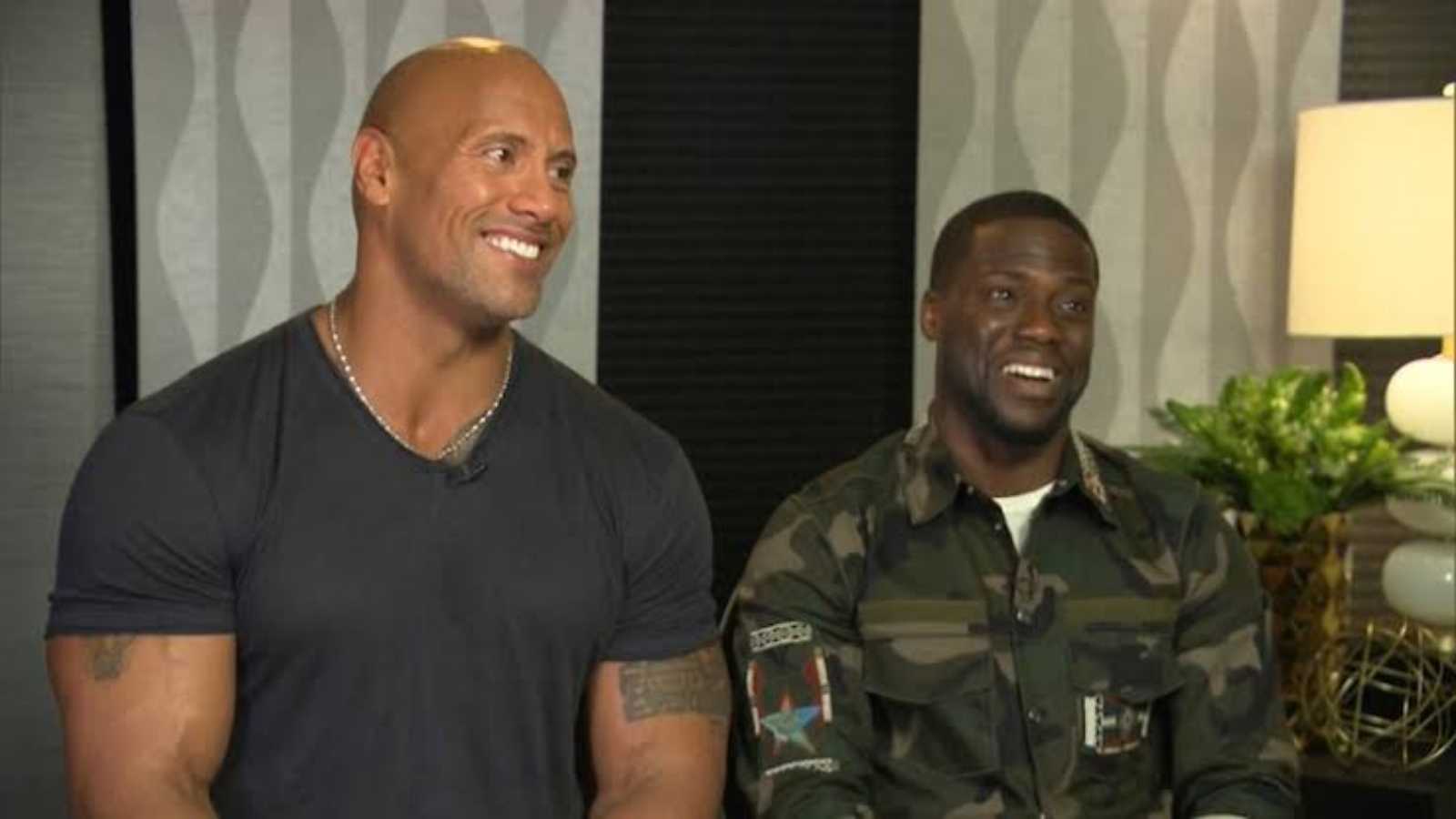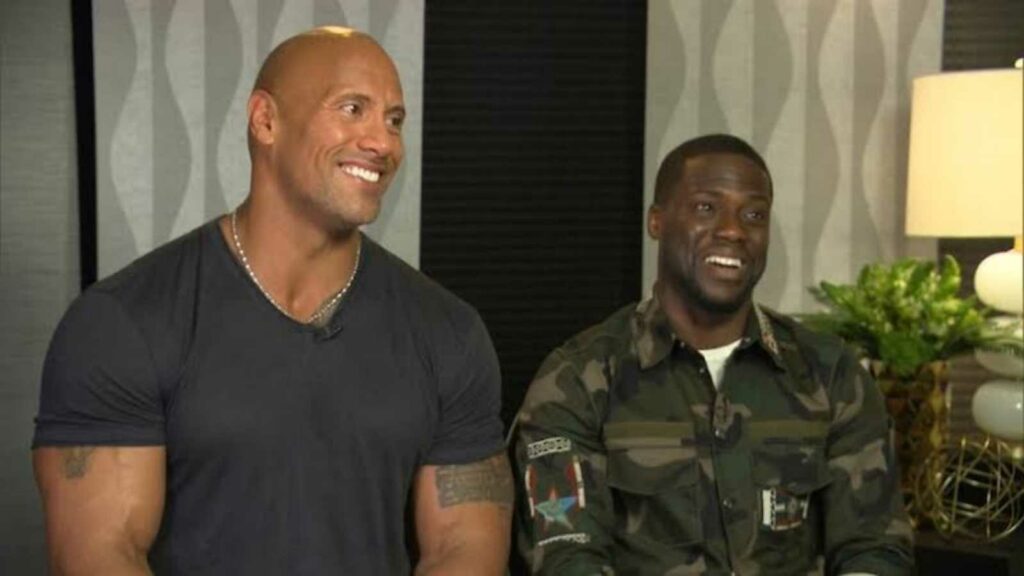 The show's format is based on roasting where both the guests have to hurl insults on each other. And when someone with great humour like Hart and Johnson collide on such a platform you're bound to have some fun. During their appearance at the show the roast started with both of them comparing each other's body features to different things.
Then at one point of the roast Dwayne Johnson said that it was difficult for him to roast Hart as he is his best friend. Hart would get happy after hearing this but his happiness didn't last long. As the host would lead Johnson to questions like if he had seen all movies of Kevin Hart to which he replied- "Well, Yes I have loved all of his movies, I mean Home Alone, Beverly Hills Cop, Pootie Tang".
To this Hart would hilariously reply that Johnson was making up things in his mind as none of them were his movies.But, Hart was ready with another strong reply that was great enough to knock the ball out of the park. In one of the biggest secrets unraveled by Hart this was perhaps the biggest one about Johnson.
Hart said- "I'll tell you a little secret about Dwayne Johnson that nobody knows, Dwayne's got a tattoo right above his a** that says "COME ON". Both the stars along with the host would then burst into laughter because of this hilariously shocking revelation. However, this was just a joke and none of this has been found to be true.
While Johnson is all geared up for his next release Black Adam, Hart's latest venture Me Time has done pretty well on Netflix. Also, Johnson is rumoured to appear at WrestleMania 39 to face Roman Reigns. Well, only time will tell if we will witness the epic clash or not.
ALSO READ: Dwayne Johnson's revelation of his MULTIPLE arrests as a teen leaves fans stunned