Hollywood star Dwayne Johnson has been a huge traction for WWE. His acting career offers him the greatest revenue, while his other businesses have flourished quite well due to his leadership. However, the ownership of the XFL has not quite worked out due to the bigger picture of the NFL.
This has resulted in rumors of the USFL (United States Football League) getting merged with the XFL in the coming future. XFL is owned by Dwayne Johnson, his ex-wife Dany Garcia, and RedBird Capital Partners, which broadcasts on ESPN. Forbes reported that the XFL suffered a $60 million loss in their second season in 2023.
The USFL, owned by FOX Sports, started recently and did not succeed to its full potential. Having a shared history of failure in their business due to the NFL, a merger between the smaller leagues can be seen happening, as reported by Axios.
This merger is speculated to have been inspired by the WWE and UFC merger under Endeavor. Dwayne Johnson, who has appreciated the idea of Endeavor's takeover, could try out the same with his business. The only difference here is that the football leagues have been suffering from losses and need a merger to stabilize and grow.
On the other hand, both WWE and UFC have been tremendously successful and got along to achieve new heights in the sports industry. The WWE and UFC merger will enhance the potential of both companies, with the best of minds getting along. The era of Endeavor began last week on SmackDown and came out as a huge hit for the company. The Rock made his surprise return and shook the entire WWE Universe.
Related: Three possible reasons why Dwayne Johnson made surprise return to WWE on SmackDown
XFL founded by Vince McMahon was purchased by Dwayne Johnson in 2020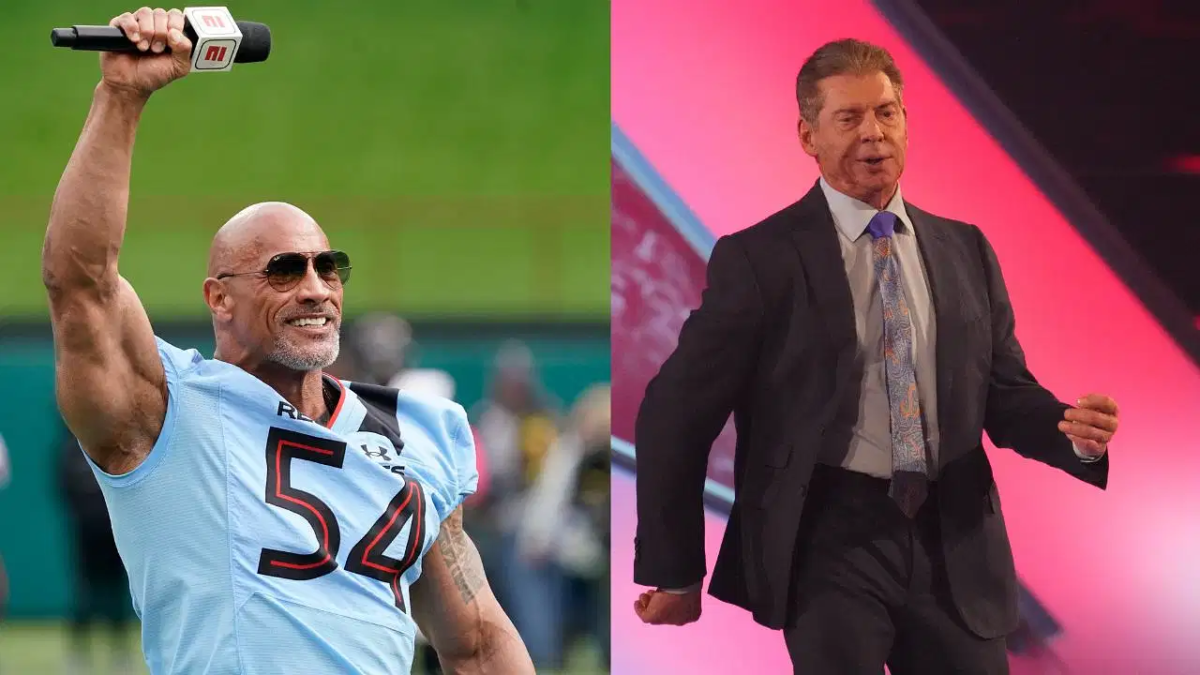 The original XFL, founded by Vince McMahon in 2001, ran for a single season, attempting to be a rival for the NFL. However, the league was criticized for having Vince's mind by having gimmicks like WWE. The business wrapped up and saw a revival in 2018 when Alpha Entertainment announced managing it.
But as their games began in 2020, the pandemic hit and struck the potential rival of the NFL. The company was then declared bankrupt due to their tremendous losses and planned to give up on the business. But Dwayne Johnson came into the picture in August 2020 and purchased the XFL for $15 million. Ever since, he and his ex-wife Dany Garcia managed XFL and brought back the games in February this year.
The league now operates with 8 teams and 43 games throughout its three-month run. The 2023 season saw the champions of the North being the DC Defenders, while the South was being conquered by the Arlington Renegades. The ultimate championship between them saw Renegades' victory at Alamodome in San Antonia, Texas.
In case you missed it: