Dwayne Johnson is one of the most popular celebrities around the world. But as many of us know that before entering the showbiz world, Johnson was actively part of a pro wrestling promotion WWE.
Johnson became the face of the company in its Attitude Era which is still hailed as one of the best eras to exist in the world of professional wrestling. Johnson's promo delivering skills and in-ring persona made him everyone's favourite and that's how he got the name of "The People's Champ".
RELATED: "COME ON" When Kevin Hart Hilariously REVEALED about Dwayne Johnson's B*tt Tattoo
Dwayne Johnson reveals the story behind his wrestling name "The Rock"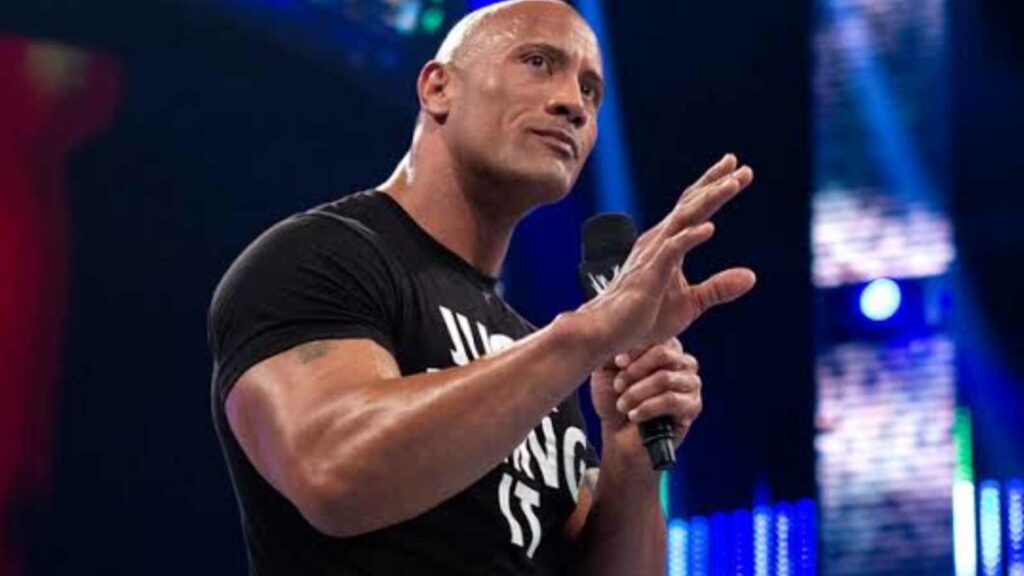 But there are enough discussions around his wrestling name "The Rock" and how he got it. To those unaware The Rock had initially started his career under the ring name Rocky Miavia which was later changed to The Rock.
However there's an interesting story behind the transition that Dwayne Johnson himself had revealed in an interview. Though Johnson today has become one of the greatest stars in Hollywood, he never fails to acknowledge his wrestling career.
Johnson was promoting his film Jungle Cruise along with her co-star Emily Blunt on a show and during its course Blunt was asked if she knew Why Dwayne Johnson was also called The Rock.
To this, Blunt answered that she absolutely had no idea, and Johnson jokingly said that he was too soft before telling the real reason. The People's Champ would then continue to tell the real story behind the origin of his wrestling name.
Johnson said that before he made it big in Hollywood he used to throw 300 pound wrestlers in the ring and got his a** kicked to make a living. He then revealed that when he started his career he was called "Rocky Miavia" which was a combination of his Father's name (Rocky Johnson) and his Grandfather (Peter Miavia).
Johnson said he hated the name but Vince McMahon gave the name to him. Therefore he said when Vince came to ask him about the name he said that he hated it. But soon, Wrestling legend Pat Patterson who Johnson considers as a father figure as well and has been his coach too said that The Rock would be a nice name too.
Dwayne Johnson said on the show that he wanted to build up his own identity rather than living on the lineage and thus when Patterson suggested the name he absolutely loved it and it later became the name for the most electrifying man in the sports entertainment industry.
ALSO READ: "He's the number one actor in the whole FRIGGIN' world" Sasha Banks goes crazy over Dwayne Johnson