Aiden English, a former WWE wrestler commented on how Vince McMahon ditched the idea about the alliance of Rusev and English. Current AEW wrestler Matthew Rehwoldt claimed that Vince McMahon and WWE's creative team wasted him in WWE.
Aiden stated, "I don't feel it was a case of them spiting us, I think there's a misnomer that if there's a popular idea they didn't intend, they just want to stomp it. They kept booking us, putting us on shows, and giving us promo time, so, they acknowledged that there's something not to ignore".
As the 2017 year ended, WWE fans started considering Rusev and Aiden to be a weird and amazing team. However, Vince McMahon had his own ideas about Rusev. WWE's creative team and fans initially liked the storyline of Rusev being the Bulgarian Brute.
However, Aiden and Rusev's alliance got more pop than the prior and it shadowed Rusev as the top-tier superstar of WWE. Therefore, Vince managed Aiden to attack Rusev in a segment of SmackDown in 2018. The storyline depicted Aiden in a love affair with Lana, Rusev's girlfriend.
Related: Vince McMahon disliked a former WWE Superstar, which led to the failure of the Rusev Day era
What was the WWE storyline Rusev Day?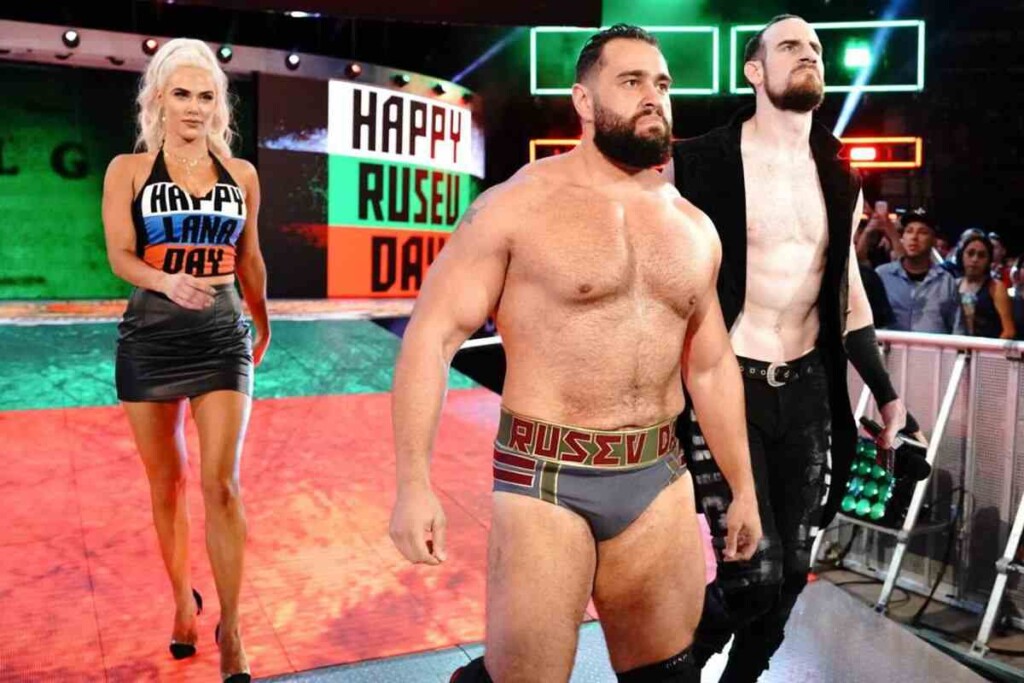 The Rusev Day storyline began in 2017, when Rusev, a Bulgarian wrestler, began teaming up with Aiden English, an American wrestler and singer. The two had a natural chemistry, and their partnership quickly became a fan favorite.
The storyline took on a life of its own, with Rusev and English becoming one of the most popular acts in WWE. They had a series of high-profile matches, including a feud with The New Day and a tag team championship match against The Bludgeon Brothers. Rusev and English also released a hit single, "Rusev Day," which became an anthem for fans.
Despite the popularity of the Rusev Day storyline, WWE initially seemed hesitant to fully embrace it. Rusev and English were not given a significant push, and they often relegated their matches and appearances to the pre-show or mid-card. Despite the popularity of the Rusev Day storyline, it eventually ended. In late 2018, Rusev turned on English and began feuding with him, effectively ending their partnership.
In Case You Missed: