Rivalries are a common thing in WWE. Just like every protagonist needs his antagonist, every WWE superstar needs a rival to go up against. Some rivalries even end up souring the real-life relations between the wrestlers.
While WWE has seen some great and historic rivalries throughout the years, it's not always necessary for all the rivalries to be equally good. Some might be "over the top" level good, while some may be downright abysmal. With that said, here are the top 10 worst rivalries in WWE:
10. Marc Mero vs Sable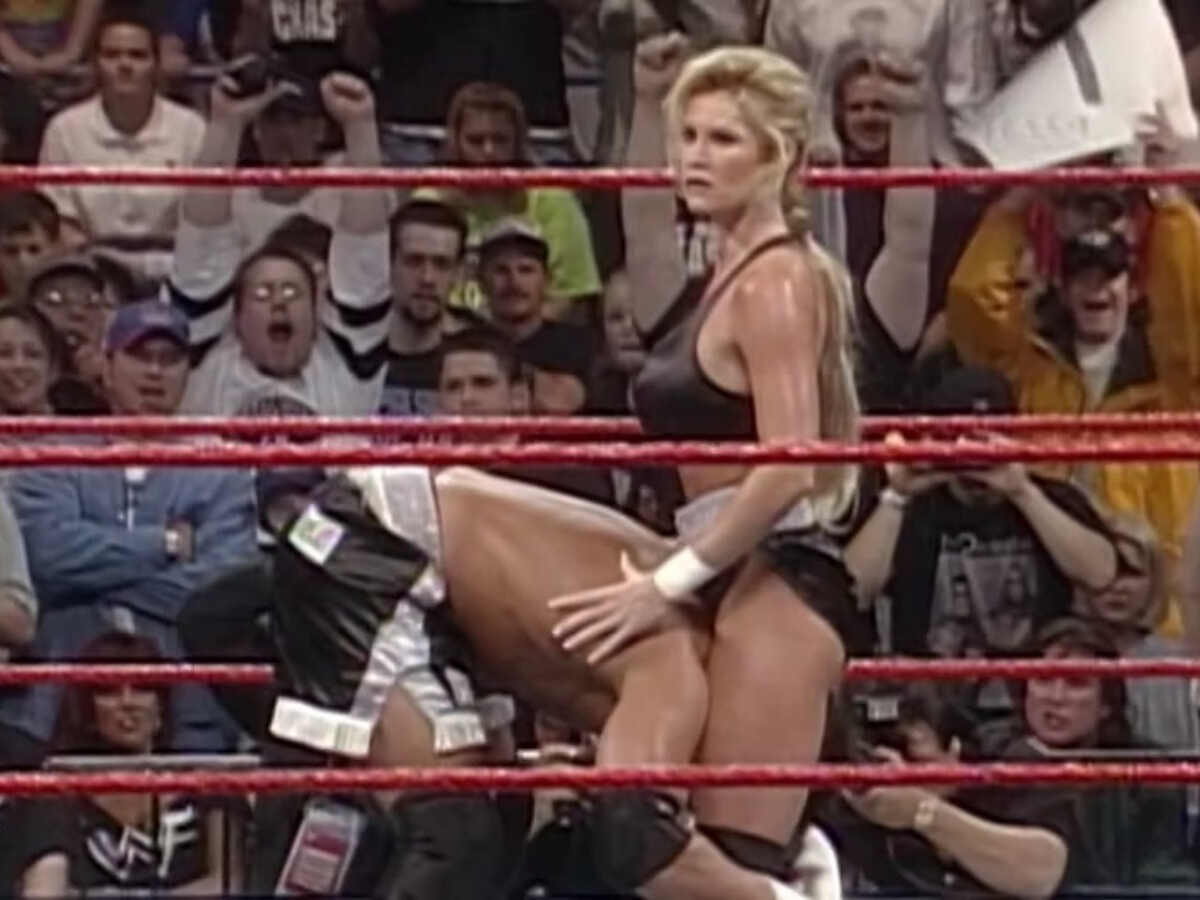 The on-screen rivalry between real-life husband and wife, Marc Mero and Sable, is remembered as one of the worst and most unnecessary rivalries in the history of WWE. Sable, at that time, was involved in erotic storylines, with her even stripping her clothes in the middle of the ring to get reactions from the audience.
Marc Mero, on the other hand, played the "jealous boyfriend" part where he got possessive and covered her up whenever she stripped. All this led to their on-screen breakup, which would lead to a match between the husband and wife. Mero won the match, but Sable powerbombing him was one of the highlights of their match.
9. The Undertaker vs The Fake Undertaker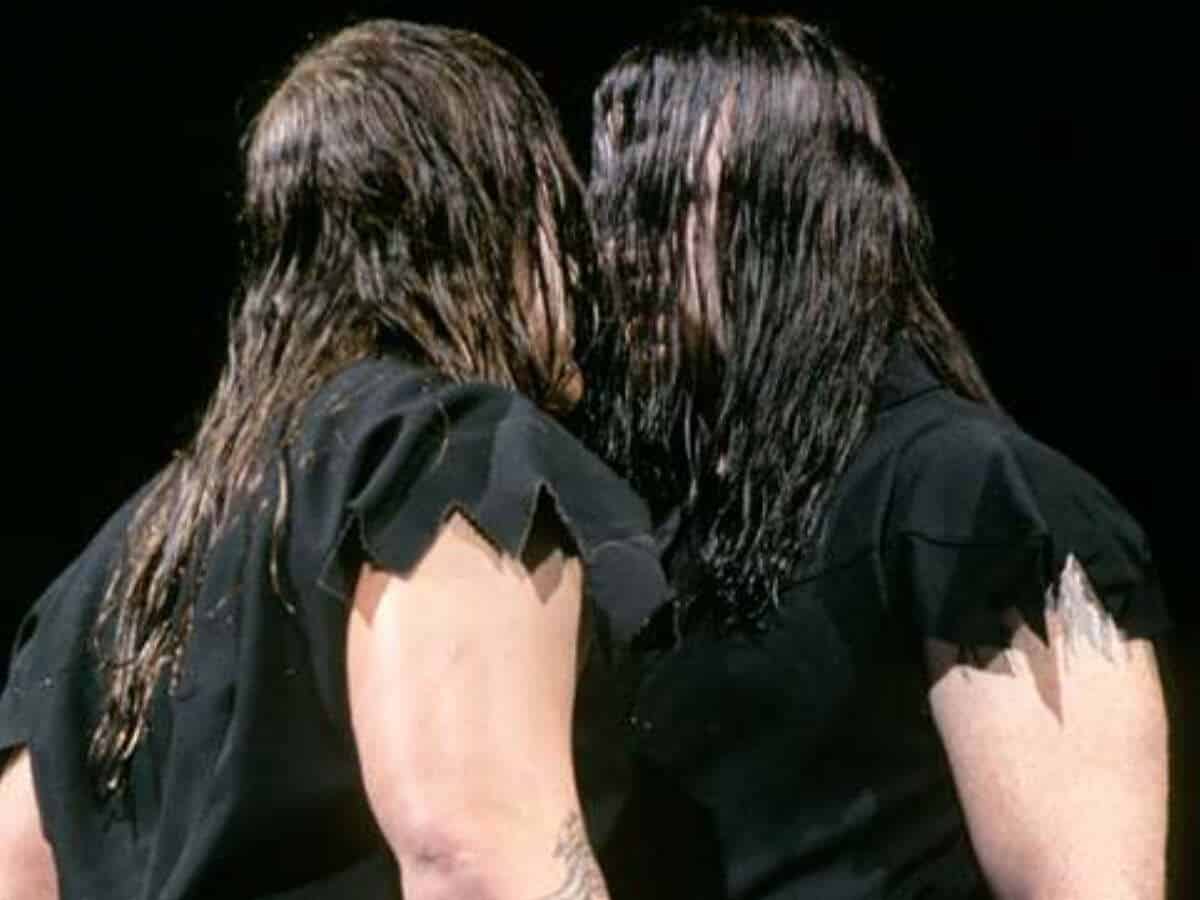 Considered one of the worst feuds of The Undertaker's career, The Deadman squared off against Ted DiBiase. Ted formed the Million Dollar Corporation faction, which led to pretty boring and lackluster matches such as Undertaker vs King Kong Bundy.
However, at one point, Ted hired wrestler Brian Lee to dress up as a fake Undertaker. The point of the storyline was to make the audience feel like fools, as Ted DiBiase lied about hiring The Deadman to be a part of his faction.
8. Jack Swagger vs Alberto Del Rio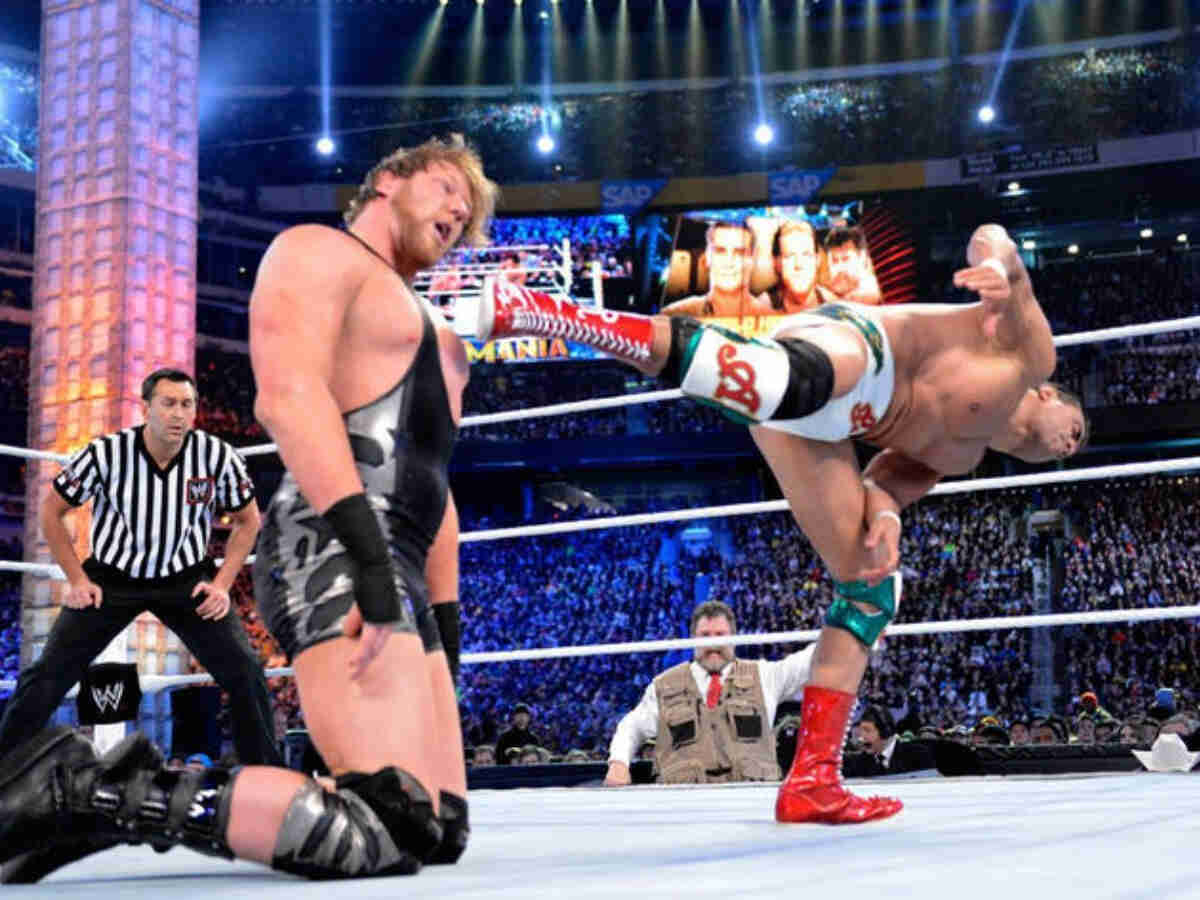 Both of these men were actually talented wrestlers in their own right. So why is their feud considered one of the worst of all times? It was mostly because going into their match, Swagger used racist and anti-immigration remarks to devalue his opponent.
This was an utterly distasteful and disrespectful rivalry, which further ruined Jack Swagger's image. Swagger was pushed to represent the "True American" spirit, so his acting racist towards Del Rio's Mexican heritage was pretty much a slap in the face for his character.
7. Seth Rollins and Becky Lynch vs Baron Corbin and Lacey Evans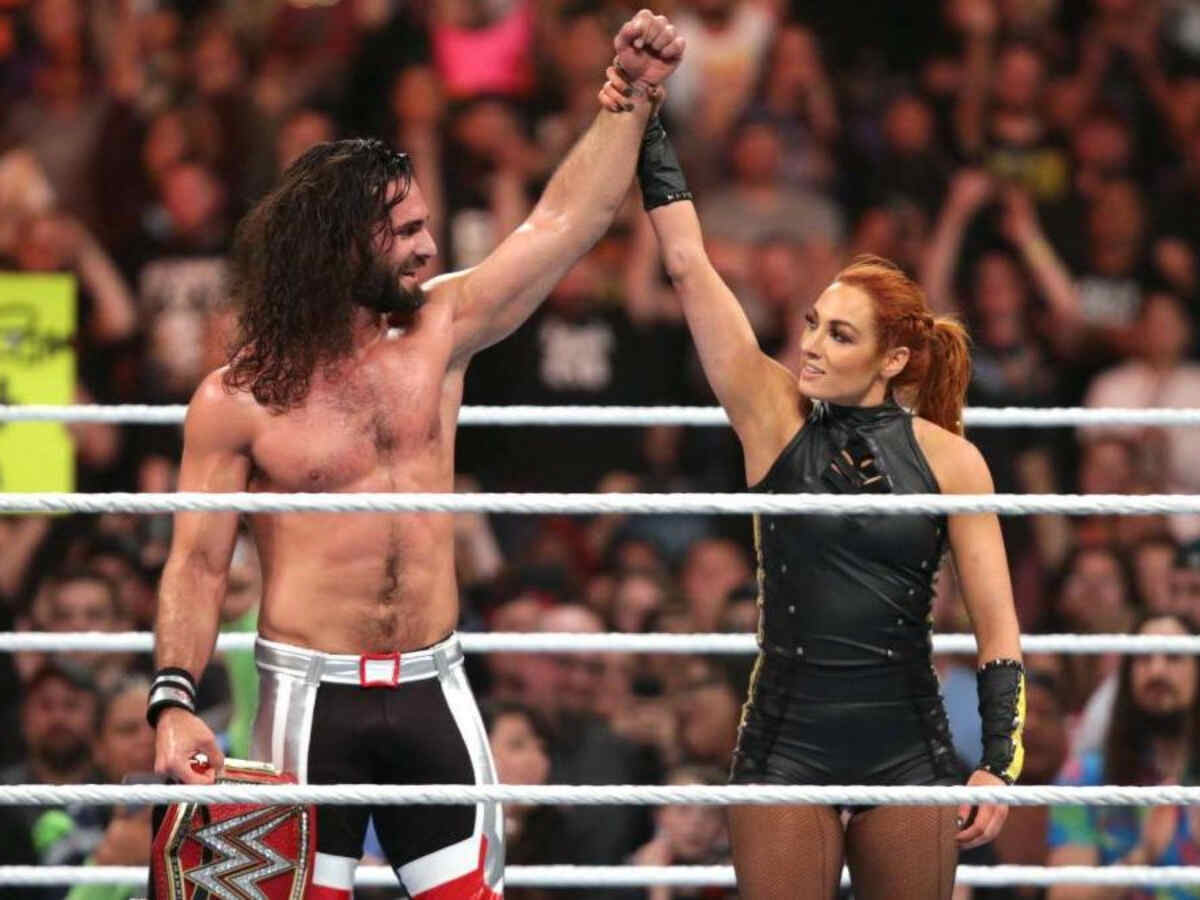 The newly crowned RAW Women's Champion and Universal Champion, Becky Lynch and Seth Rollins, kicked off their championship reign with a pretty disappointing start. Becky Lynch and Seth Rollins were involved in a pointless feud with Lacey Evans and Baron Corbin.
The four superstars faced each other in a mixed tag team match, which obviously saw the champions emerge victorious at the end of the day. However, it was a pretty pointless and boring feud. Baron Corbin and Lacey Evans were pretty lackluster as challengers for the top faces of the company.
Related: Top 10 worst gimmicks of Attitude Era in WWE
6. Jinder Mahal vs Shinsuke Nakamura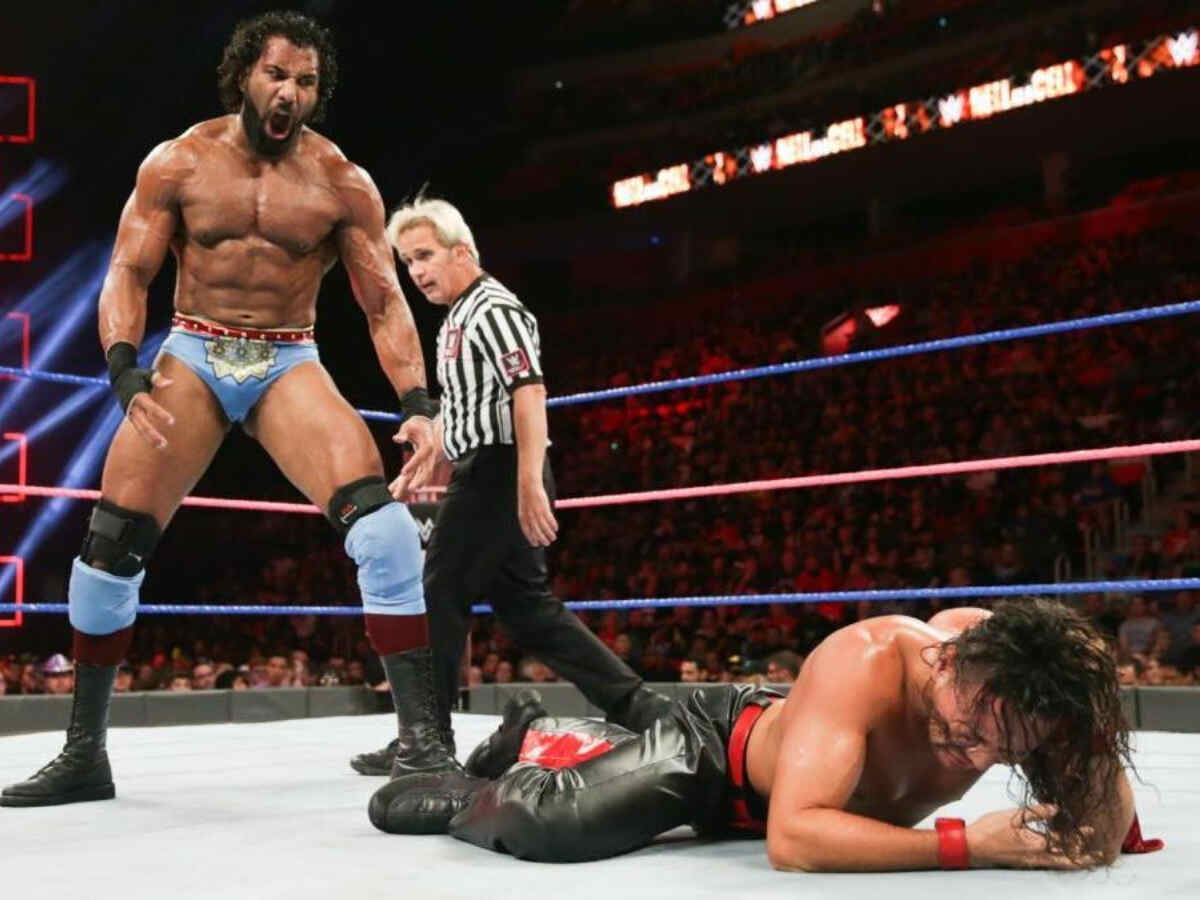 The rivalry between Jinder Mahal and Shinsuke Nakamura made no sense from a storytelling perspective. After a long feud with Randy Orton, Mahal, who was the WWE Champion at that time and faced The King of Strong Style next.
Nakamura was built up as a huge threat to Mahal, after beating John Cena in a singles match. However, WWE pushed Jinder Mahal so hard as a champion, that his victories made little to no sense. Jinder Mahal even mocked Nakamura's Japanese heritage in an attempt to belittle him.
Mahal overall was a pretty bland and boring champion, despite being a good enough heel to get on the nerves of the fans. Moreover, all of their matches were won by Mahal, who was helped every time by the loyal Singh Brothers.
5. D-Generation X vs The Brothers of Destruction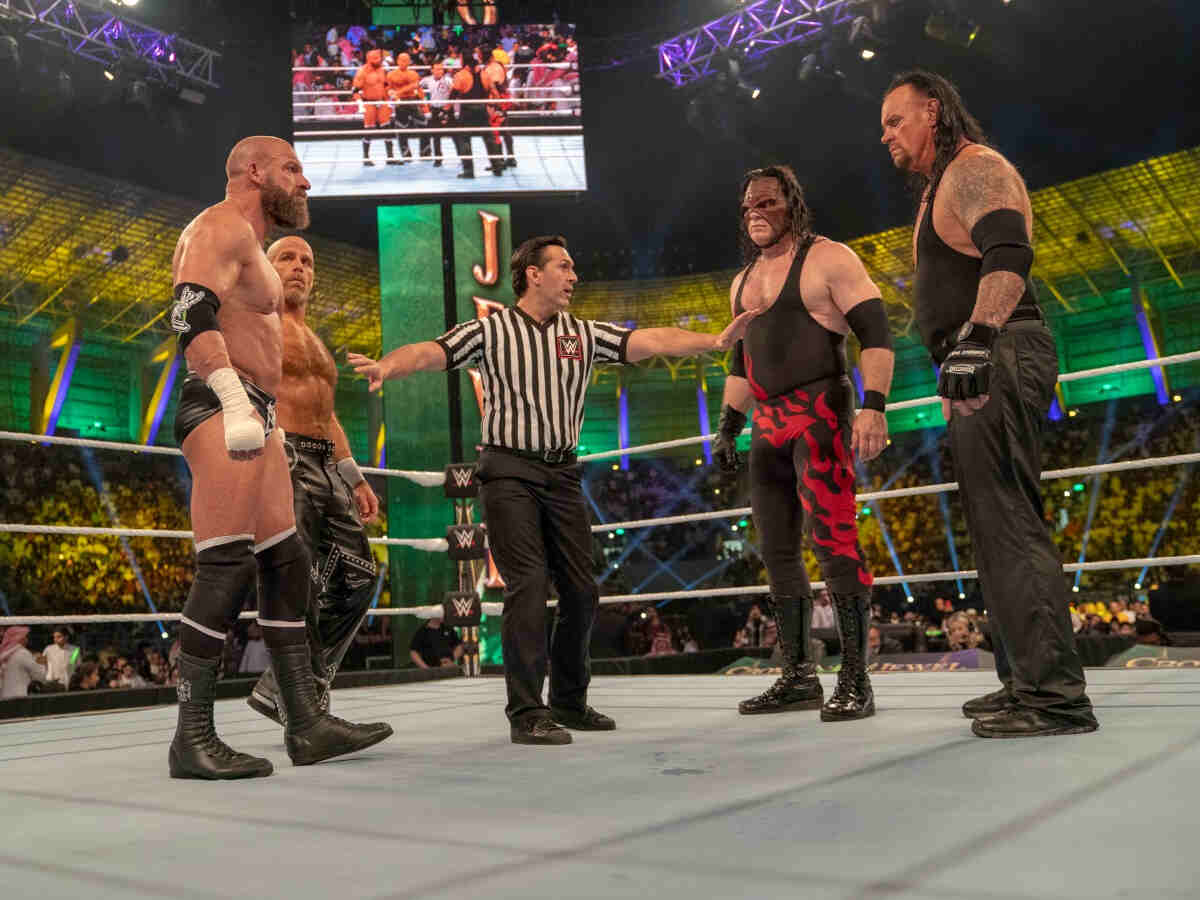 Seeing four men who were well out of their prime, square off in the ring was a pretty painful match. Shawn Michaels was pulled out of his retirement to join Triple H, who was feuding with The Undertaker at WWE's 2018 Crown Jewel event. The Deadman's kayfabe brother, Kane, was also thrown into the mix.
This match would have been a dream come true for many, only if it was in the '90s. However, seeing four old men who could barely move like they used to, was nothing short of miserable. Shawn Michaels performed pretty well considering the circumstances, but overall the whole match was a disaster. It even saw Triple H tearing his pectoral muscle after a botched move. Overall, it was by far the most pointless and forgettable match in recent memory by WWE legends.
4. Roman Reigns vs The Authority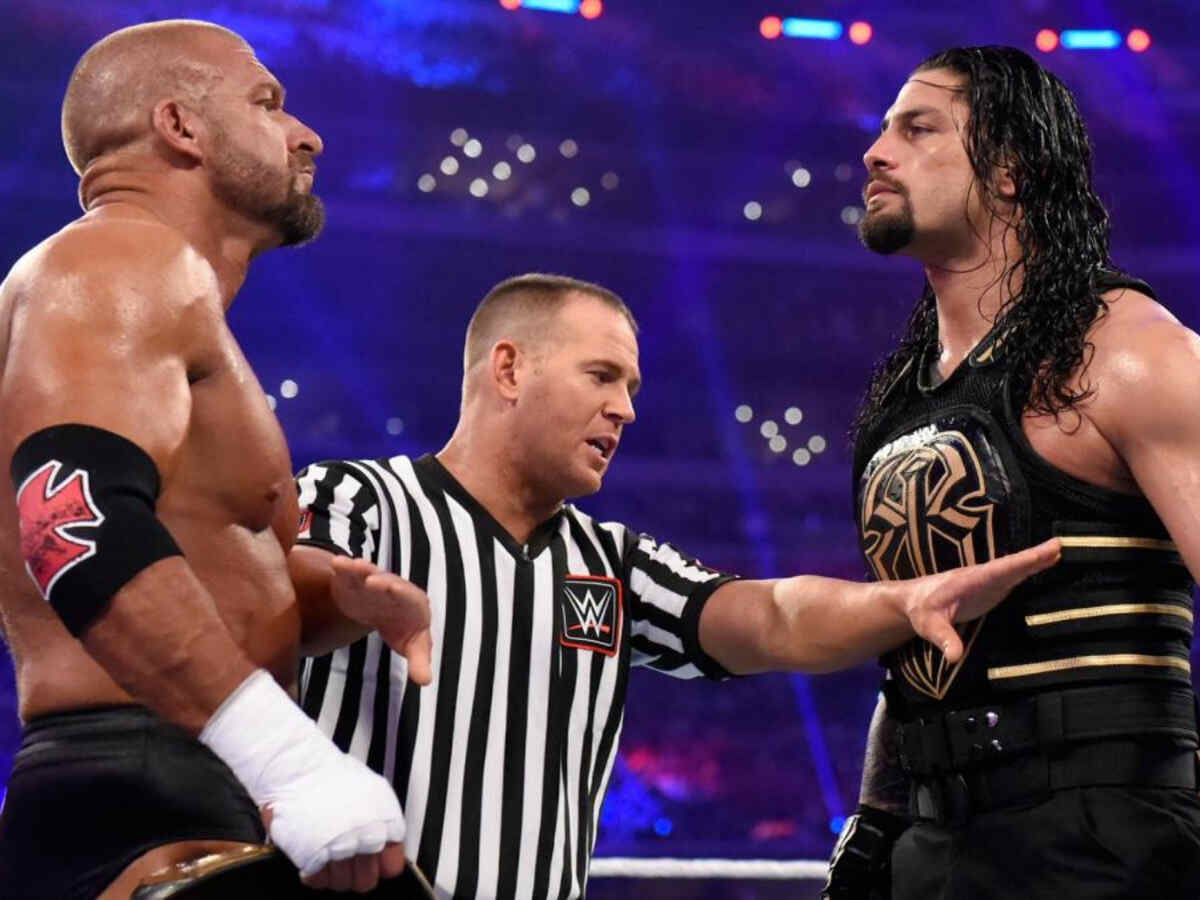 In the 2015-20 era, Roman Reigns was being pushed by the company as its next face. However, they did so by using the same formula they used with Daniel Bryan and Steve Austin, and that is to make him go up against the McMahon Family.
No matter what WWE did, fans could not just accept Reigns as a babyface. Even when Reigns defeated Triple H for the WWE Championship, the arena was filled with boos. Reigns is much better suited as a heel, as proven by his transformation into The Tribal Chief of The Bloodline.
3. Randy Orton vs The Fiend and Alexa Bliss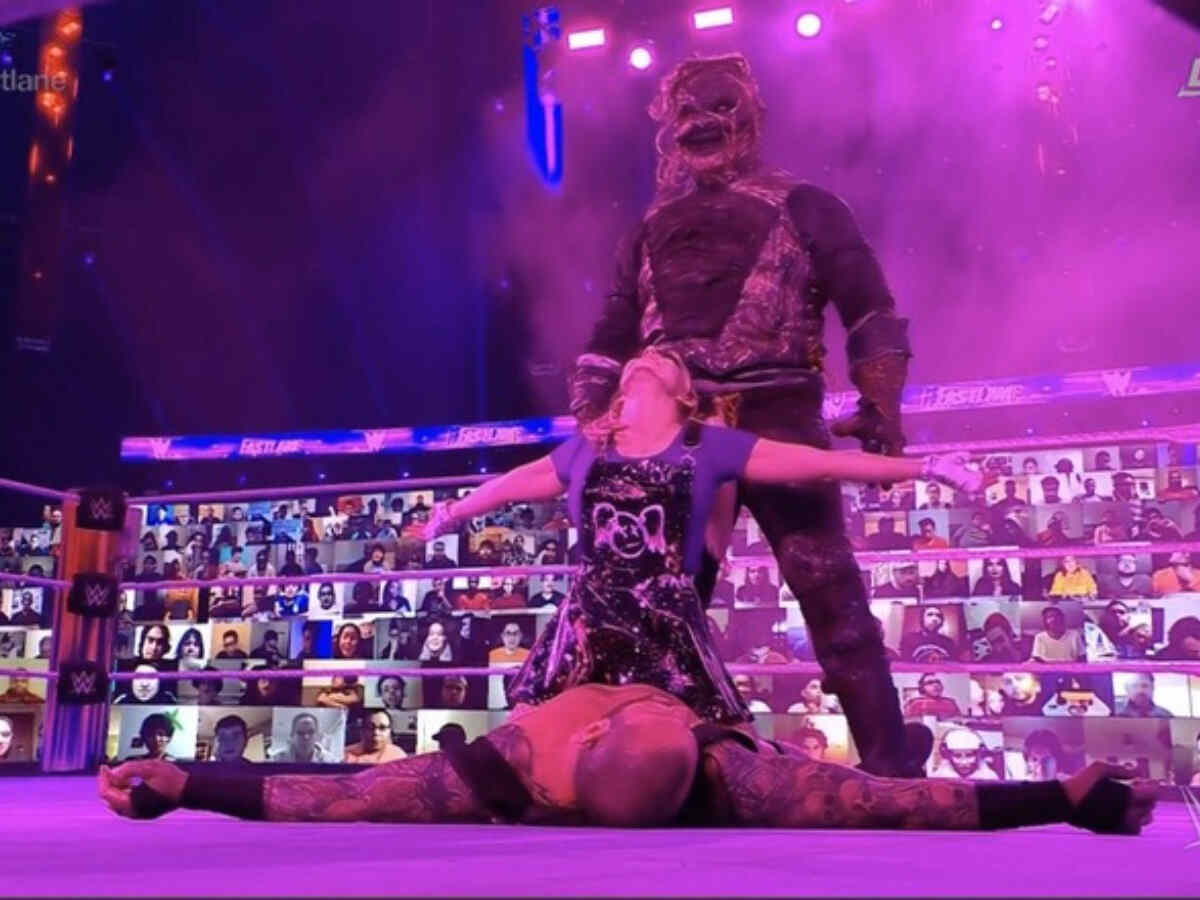 The Fiend along with Alexa Bliss had been targeting The Viper for several months, and the ending of their rivalry made it all the worse. The Fiend, Bray Wyatt, had been making life miserable for Orton, even making him vomit black gunk and have the ceiling fall on him once.
Although it was cool to see for a while, the magical elements became pretty uninteresting and over the top after a while. Their match even saw Bray Wyatt reborn from a hole underneath the ring. Bliss even defeated Orton in a singles match. In the end, Alexa Bliss turned against The Fiend, in a storyline that went nowhere.
2. Rusev vs Dolph Ziggler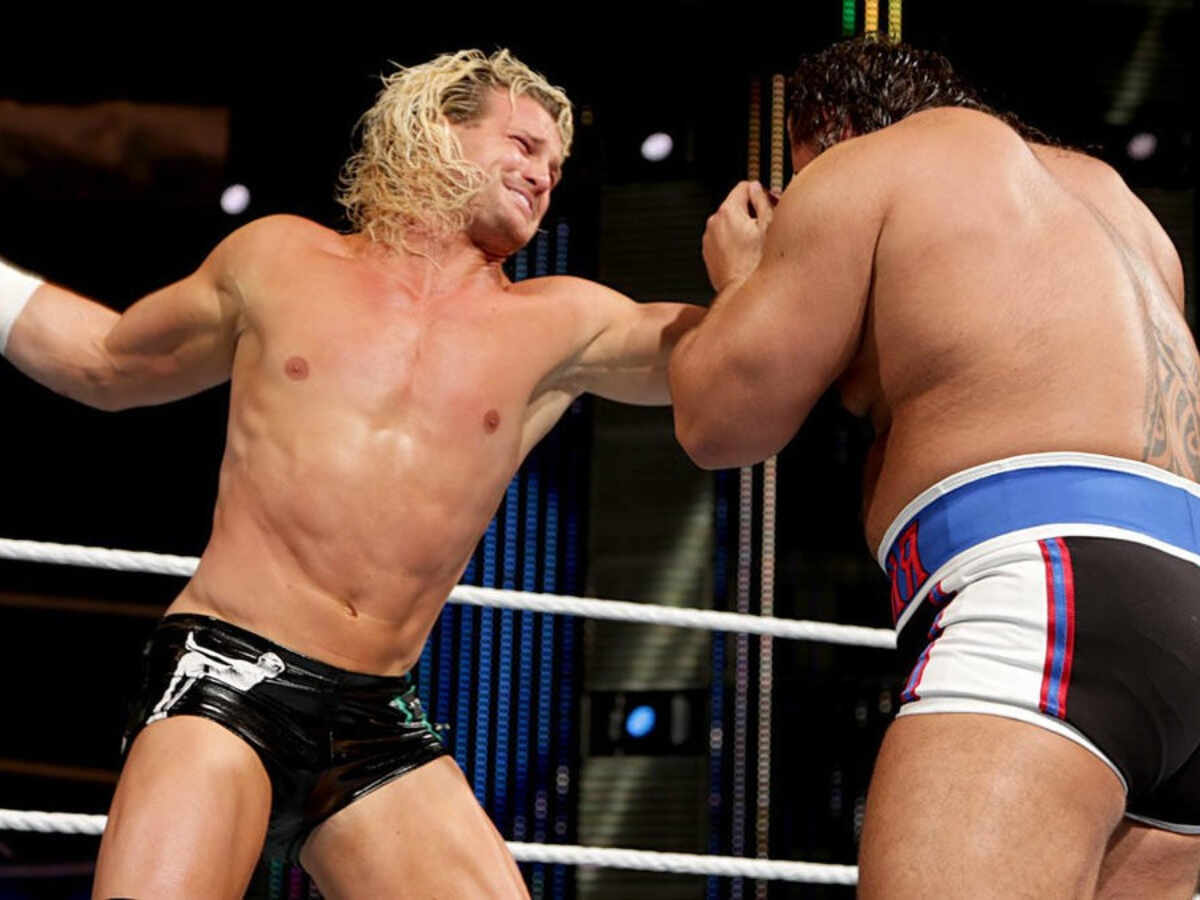 WWE has a history of booking Rusev in horrible storylines, and this was one of them. In the story, Rusev treated Lana badly due to her getting more popular with fans and replaced her with Summer Rae. Lana, on the other hand, fell for Dolph Ziggler.
Some romance storylines are good, but this one was one of the worst, doing nothing for either of the superstars. In addition, it portrayed Lana in a really bad light and destroyed everything about her character. WWE repeated the storyline the next time with Rusev and Lana, this time Lana cheating on Rusev with Bobby Lashley.
1. John Cena vs Bray Wyatt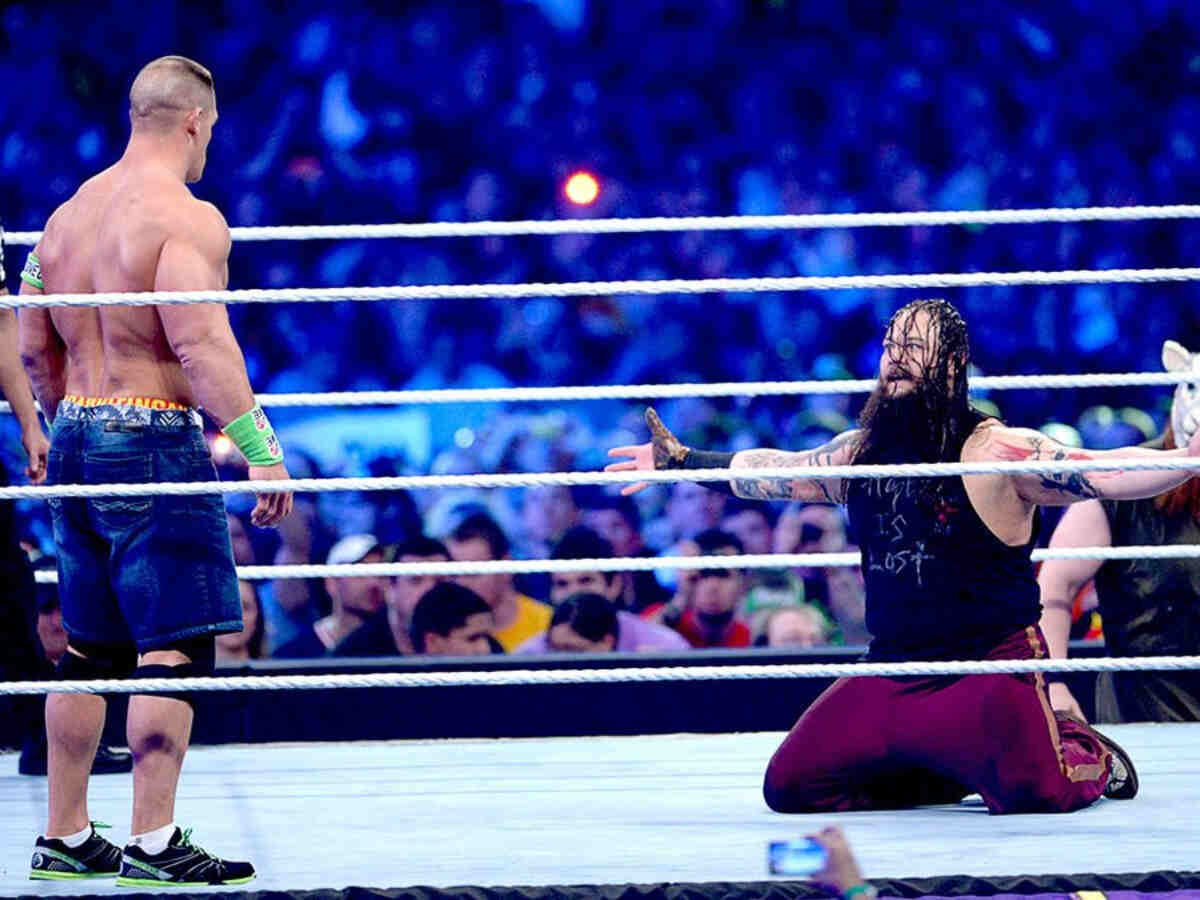 The Cenation Leader usually puts over newer talent in his matches. However, in his match with the leader of the Wyatt Family, this was not the case.
Their WrestleMania match had a really good amount of build-up, but it all went crashing as John Cena once again, defeated Wyatt clean. The only match that Wyatt won against Cena was where the Wyatt Family interfered, making Bray Wyatt look weak. This heavily damaged Wyatt's career.
In case you missed it: