Chad Gable is a highly talented professional wrestler who has made a name for himself in the industry. He is known for his incredible athleticism, technical skills, and dedication to his craft. Apart from the in-ring standpoint, Gable is so entertaining in his current heel character, along with Otis, in the Alpha Academy. However, fans have been begging WWE to give Gable a singles push. Recently, WWE Hall of Famer, Kurt Angle also commended Chad Gable and apparently wants to work with him.
On his own podcast, The Kurt Angle Show recently, The Olympic Hero appreciated Chad Gable for his incredible talent and skills. As a matter of fact, Kurt Angle said that he wants to return to wrestling to work a program with Gable. He expressed the idea of forming a tag team with Gable being a heel duo.
However, the WWE Hall of Famer also admitted that he didn't know if he could be a heel upon his return. "I would love to be a heel with Chad Gable. He's so entertaining. The two of us together would be unstoppable. But, I'm sorry to say — if I ever came back to wrestle, I don't know if I'd be a heel," Kurt stated.
Furthermore, WWE Universe had the desire to see both Kurt and Gable together in a program when both of them were active competitors on the WWE roster. The majority of fans also wanted Chad Gable to be Angle's last opponent in his legendary career instead of Baron Corbin.
Related: Vince McMahon's reaction over fans disliking Kurt Angle vs. Baron Corbin at WrestleMania 35
Kurt Angle compares himself to The Undertaker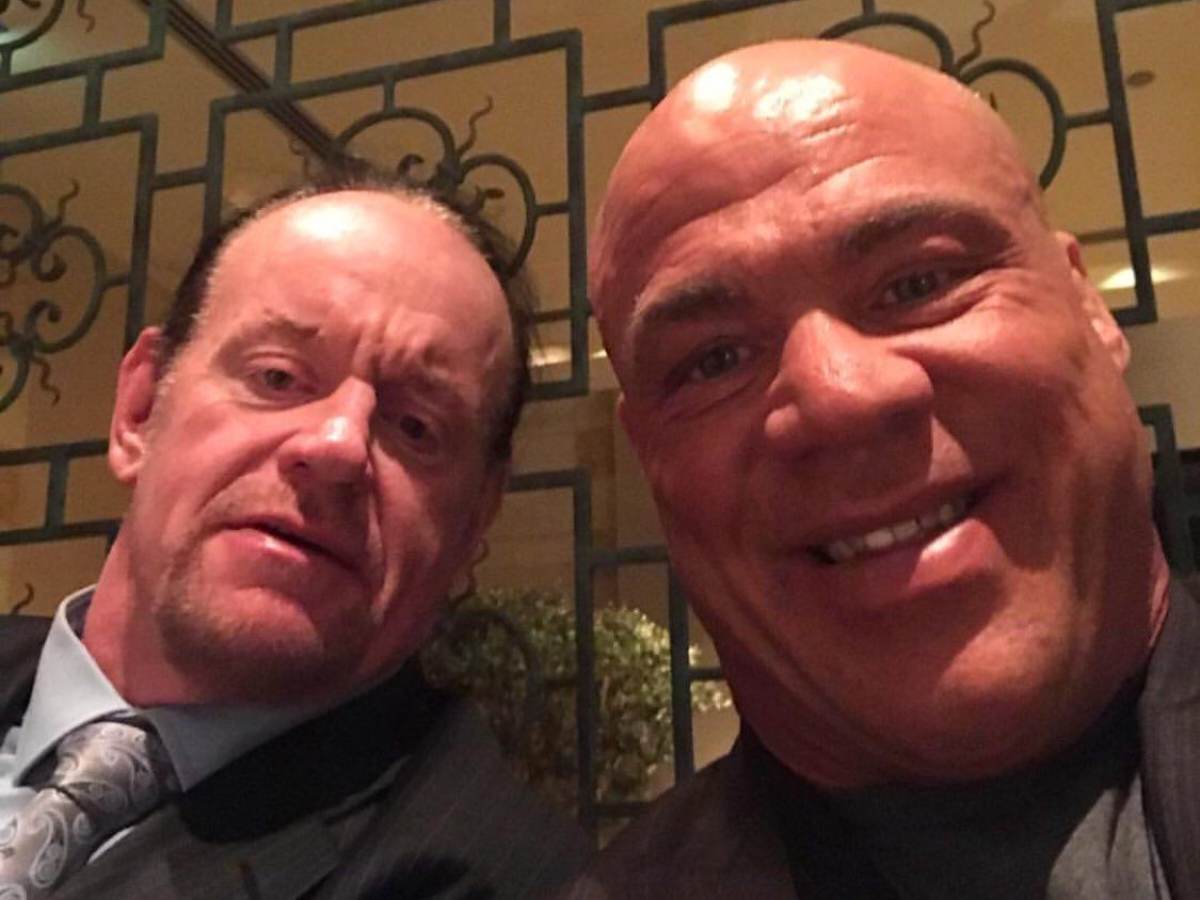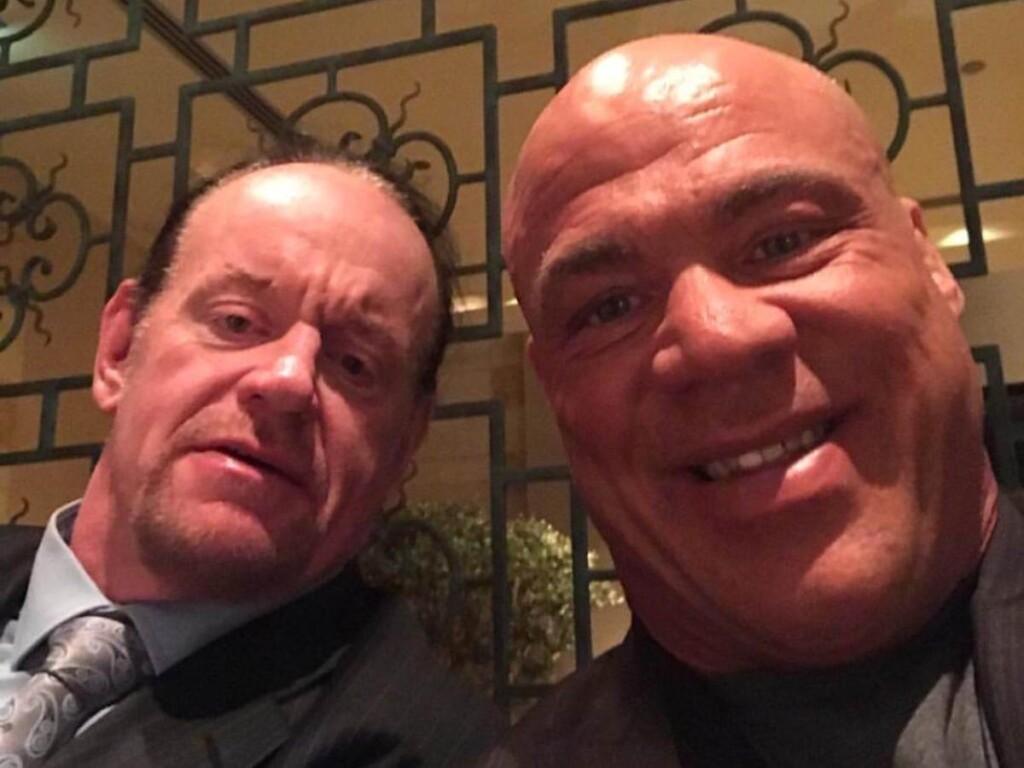 Kurt Angle was undoubtedly one of the best at being a heel at the peak of his career. However, he feels it is more than difficult at this stage of his life. Kurt stated that people have sympathy and respect towards you when you are older and a legend. And they could hardly imagine you as a heel, as they want to cheer you on.
Furthermore, The Olympic Hero went on to compare himself with The Undertaker as well. Kurt said, "Like Undertaker, look at him. He has so much respect. He's been in the company for 30 years and all his accomplishments. You know how hard it would be for Undertaker to be a heel right now?" Angle further stated that he is comparable to The Undertaker's legacy.
In case you missed it: