It's been a happy hour for Seth Rollins in the WWE as he has won his first singles championship since his Universal Championship loss in 2019. It seems that Rollins has got his next challenger too, as Mustafa Ali confronted Rollins and attacked him on the October 17th edition of RAW.
Thereafter, on the October 24th edition of RAW, Seth Rollins and Ali were involved in a brawl after Ali lost the match against Austin Theory. As of now, there hasn't been any update on a possible match between Ali and Rollins for the US Championship.
Seth Rollins has established himself as a prominent WWE Superstar of the current generation and he has been compared with yesteryear wrestlers such as Bret Hart and Shawn Michaels in terms of being a WWE Superstar.
During a recent edition of The Kurt Angle Show, Angle compared Rollins with The Heartbreak Kid, Shawn Michaels. He said that Rollins will be undoubtedly the next Shawn Michaels, but he is still not at that level as Shawn's career spanned 30 something years.
"You know what? It's not too much of a leap to say that he is the next Shawn Michaels. I believe he will be eventually. He is not there yet because Shawn put in a lot more years. So, you know, 30-something years."
ALSO READ: "…..Never Talk To Me Again" Shawn Michaels reflects on his Apparent HEAT with The Rock
Seth Rollins once called himself Bret Hart and Shawn Michaels of current generation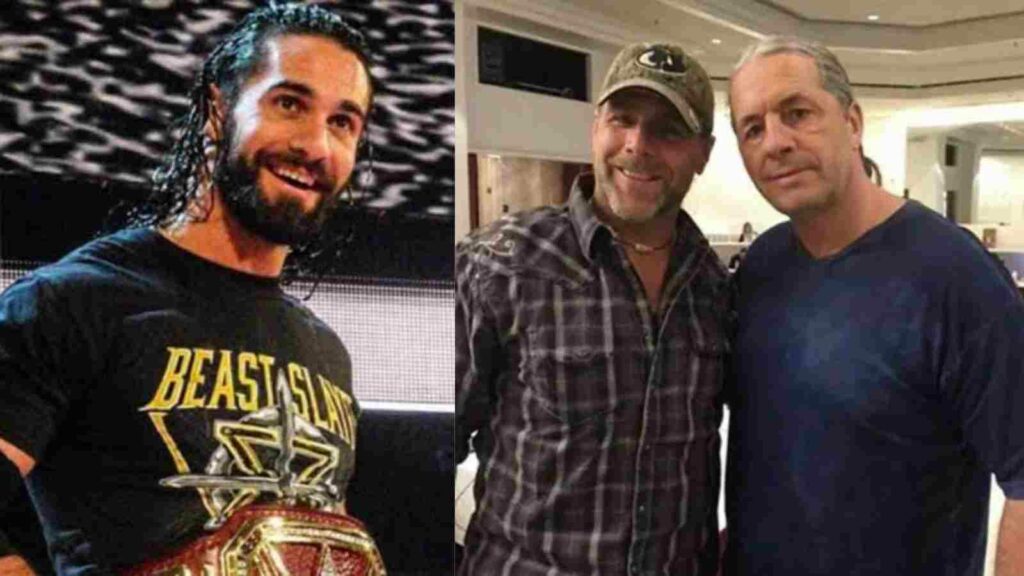 Seth Rollins discussed Roman Reigns and his place in the WWE in an interview with the Hindustan Times earlier this year. Reigns, according to Rollins, is the most dominating wrestler in WWE history, and his current reign as champion is unparalleled. According to Rollins, the number of WrestleManias that Reigns has headlined is amazing.
He went on to say that he has all the tools to be compared to Hulk Hogan and John Cena, but he isn't Shawn Michaels or Bret Hart. Rollins referred to himself as the company's Shawn Michaels and Bret Hart, and stated that he will always have a chip on his shoulder and believe that he is the best in the business.
WWE Hall of Famer Road Dogg recently referred to Seth Rollins as the "next Shawn Michaels," meaning that Rollins is the current best in the WWE.
ALSO READ: "They lost 'em"- Bret Hart doesn't understand why the WWE Tag Team Champions were let go from the company