Dave Bautista was one of the biggest stars during WWE's Ruthless Aggression Era. Despite retiring over four years ago, he has maintained his stardom. Batista has prospered in Hollywood and has featured in the biggest blockbusters since his rise. Recently, Dave Bautista shared photos of his new beard, which generated a lot of buzz online.
The WWE legend posted a couple of stories on his Instagram account, enjoying himself with his friends. Moreover, Dave is seen as having a Van Dyke moustache and beard. In a short clip, he is seen on a yacht with his close friends. The Animal is seemingly utilizing the hiatus in Hollywood due to the ongoing SAG-AFTRA strike.
After The Rock and John Cena returned to WWE, speculation started to rise among fans about Dave Bautista possibly coming back. In fact, a photo of his physique sparked rumors, with many believing he was training for an in-ring return. Needless to say, it will be interesting to see what lies ahead for the future Hall of Famer.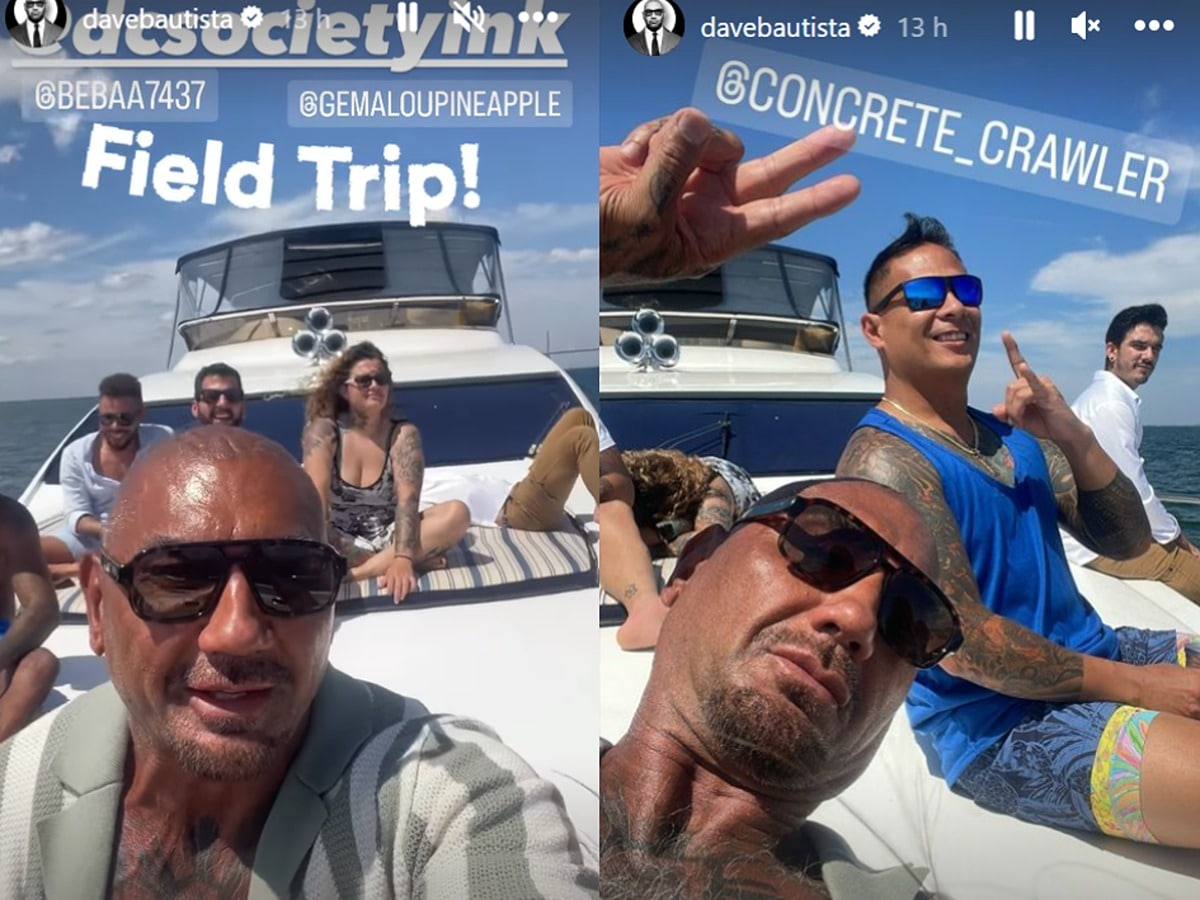 Bautista's last match came against his former Evolution teammate, Triple H, at WrestleMania 35. He was set to headline the WWE Hall of Fame a year later. However, due to the COVID pandemic, the Hartford-based promotion postponed the ceremony.
Related: WATCH: Brazilian Jiu Jitsu Black Belt fails to save himself from Dave Bautista's iconic Batista Bomb
Maven reveals Dave Bautista once asked for acting advise from an unlikely source
Dave Bautista was one of the most destructive superstars during his WWE career. The former World Champion had climbed to the top of the mountain in 2005 when he headlined WrestleMania for the first time. Former wrestler Maven recently spoke about Bautista during an interview with Chris Van Vliet.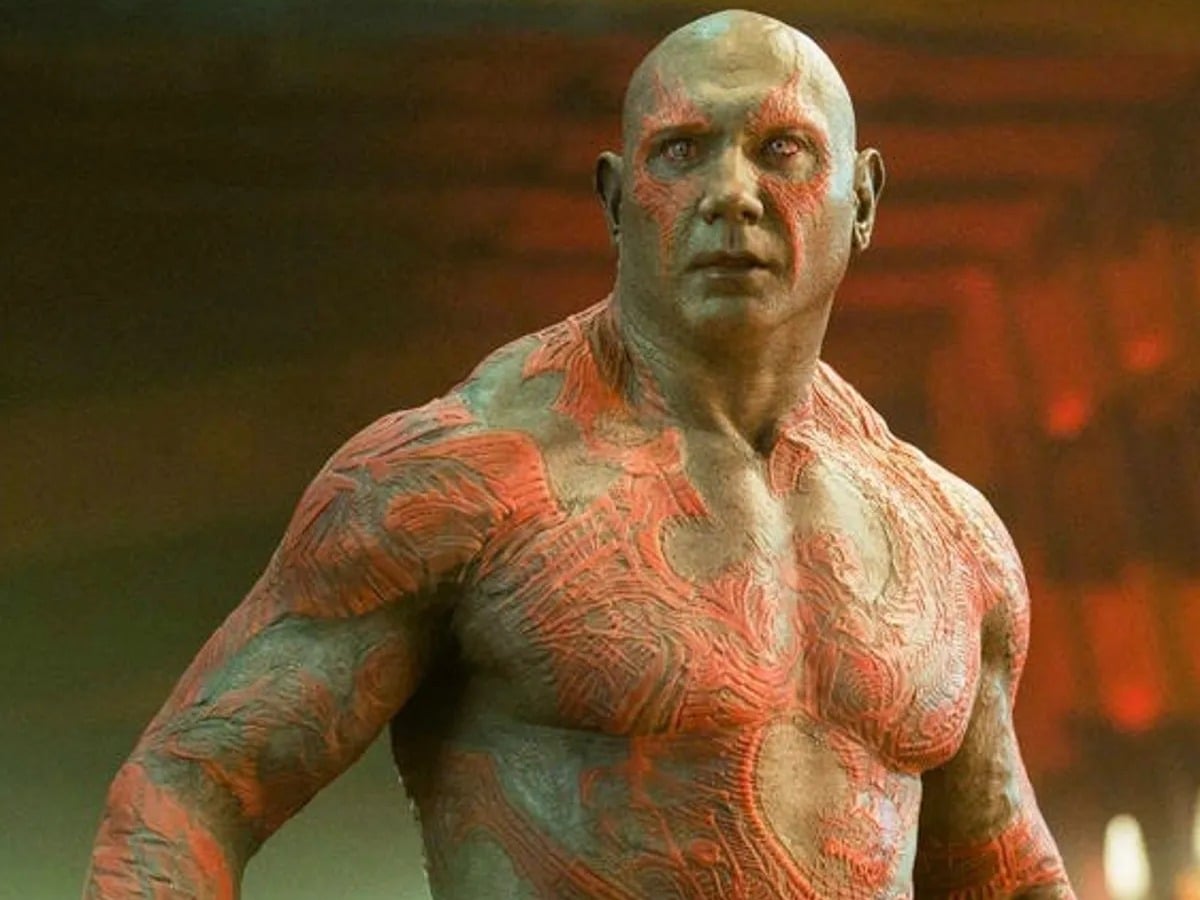 According to him, the Animal asked for acting tips from Stacey Keibler's then-boyfriend, Jeff Stoltz. "I think he's the best character actor, and here's what's amazing about that: In 2005, Stacy Keibler started dating this actor named Jeff Stotlz. Jeff was at a show backstage, and Dave came up to Jeff, and I was standing right there, and asked him for acting tips," Maven explained.
Evidently, Dave Bautista had his eye locked in on an acting career from an early point in his career. As a result, the wrestling legend worked hard to work with the biggest actors in the industry as well. Without a doubt, he proved a lot of people wrong who believed he wouldn't "make it in Hollywood".
In case you missed it: