A few years ago, nobody would have thought that Logan Paul would be on the WWE roster. However, the popular YouTube vlogger and content creator has proven himself to be a great talent in the ring. The fans were literally shocked to see his wrestling skills when he first made his debut. Ever since then, he has been one of the most talked-about names in the WWE.
Logan Paul last took part in a terrific match against Seth Rollins at Wrestlemania 39. The fans haven't seen him on TV since then, as he has taken some time off. However, in the recent "Impaulsive podcast", he said he was eager to make his in-ring return soon. He is very clear about his intentions and hopes to be involved in more good matches in the future.
Logan Paul further said he had been watching WWE shows during the time he was off. He praised the recent "Night of Champions" premium live event and said that he couldn't wait to make his return. The WWE Universe has already seen some amazing matches of Paul in the past. His matches with Roman Reigns, Seth Rollins and The Miz proved why he has a bright future in the company.
The Maverick has been busy with his sponsorships, YouTube channel and podcasts. Paul has also not given up on his boxing career and has hinted at fighting again this year. He is quite a celebrity outside the ring. Despite his life outside WWE, his desire to return to the company shows his passion for the sport.
The Maverick surely deserves a proper matchup in the upcoming WWE events. He can attract a lot of followers and fans which would be good for the company as well. With Money in the Bank as the next event, fans can expect to see Logan Paul very soon in WWE.
Related : Why Nikki Bella justified Logan Paul getting a world title shot against Roman Reigns in the third match of his career?
Former commentator thinks Logan Paul should win Money in the Bank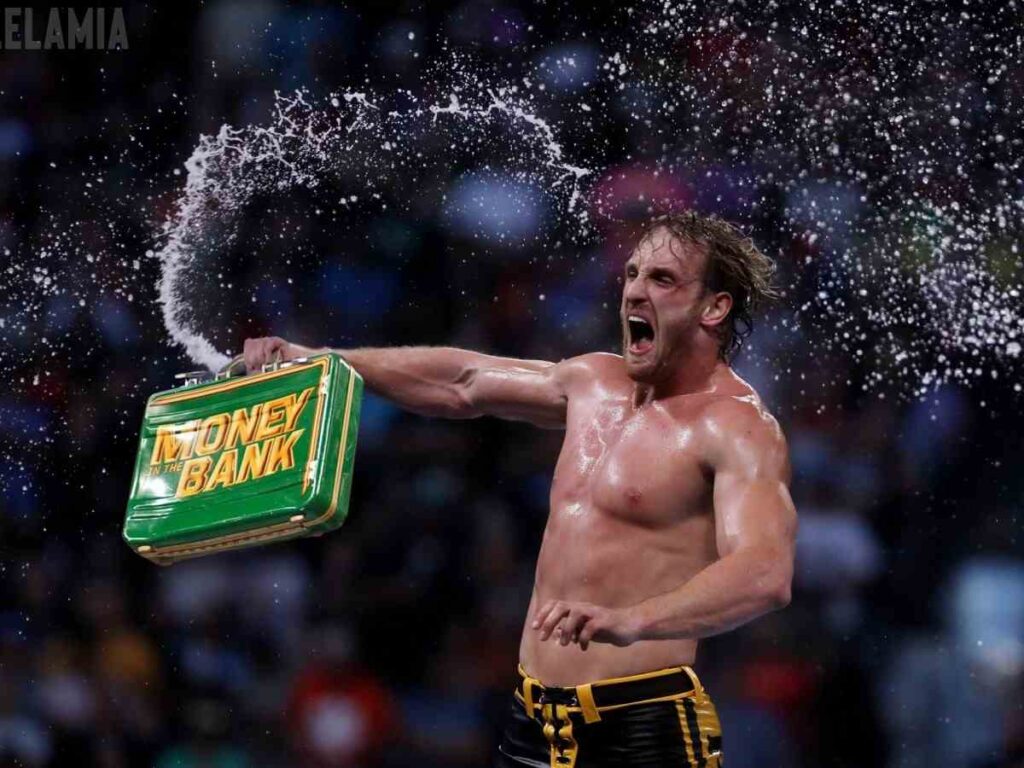 Logan Paul's presence at Money in the Bank has yet to be announced by WWE. There is still much time before the spectacular event in London. Therefore, WWE will undoubtedly consider bringing Logan Paul to the upcoming RAW and SmackDown episodes.
In his show NotSam Wrestling, Sam Roberts suggested that Logan Paul should win the Money in the Bank this year. He praised The Maverick and stated that Paul has to operate at the highest level to be worthy of his investment. Logan has shown his worth from time to time in WWE.
Therefore, it will be interesting for the WWE Universe to see what's next in store for Logan. Winning the Money in the Bank briefcase would be a career highlight for him.
In case you missed: