It's fair to say that the WrestleMania 39 card looks well stacked with great storylines and some attraction matches. One such celebrity attraction match is going to be Seth Rollins vs. Logan Paul. Their rivalry started with The Social Media Megastar eliminating Seth from the men's Royal Rumble match. Logan also cost Rollins the U.S. title victory at the Elimination Chamber.
The feud reached the boiling point when The Maverick and The Visionary came face-to-face two weeks ago on Raw, where the confrontation ended with Logan knocking Seth out cold. This Monday, Logan Paul was set to present his world-famous podcast, "IMPAULSIVE TV," on Raw. The segment started with Logan generating and gathering heat from the crowd in St. Louis. He also called the fans in attendance "dorks".
The Maverick then went on to play the video of him knocking out Seth Rollins on Raw two weeks ago. He kept playing the video again and again, continuously laughing at Rollins and mocking him. Well, he had fun only until his microphone stopped working. Moments later, Seth appeared on the titantron and was revealed to be the man controlling all the happenings from WWE's production truck. He then played his own entrance music and came out to the ring.
The Visionary was in no mood to talk, as he initiated a brawl against Logan. However, the brawl ended with The Maverick gaining the upper-hand, as he punched Rollins with his Titanium knuckle once again. Logan even tweeted two different pictures of the knocked-out Seth with a satirical caption, "Seth 'no chin' Rollins". Rollins must be eyeing revenge after being embarrassed on two different occasions.
Related: Logan Paul is better in the ring than some full-time wrestlers
What to expect from Seth Rollins vs. Logan Paul at WrestleMania 39?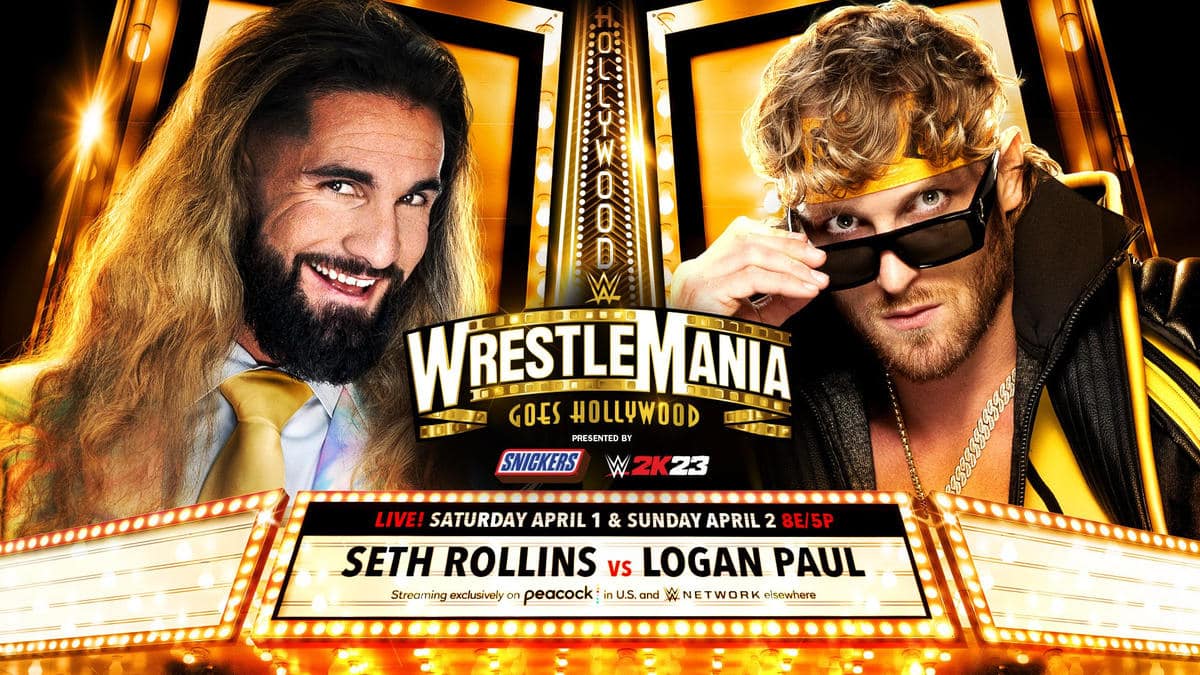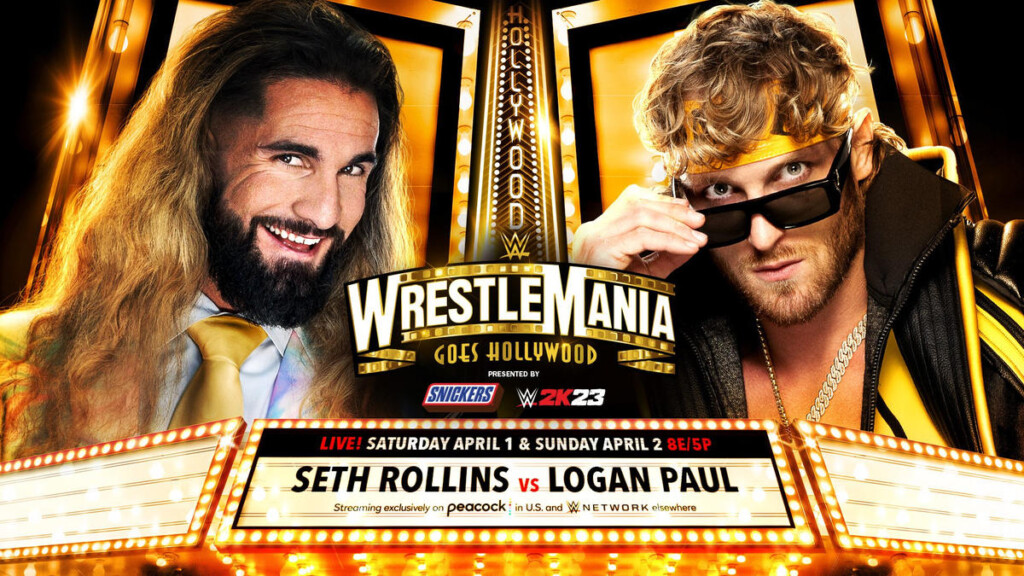 Seth Rollins vs. Logan Paul at WrestleMania Goes Hollywood was made official two weeks ago on Raw. In the weeks leading up to Mania, Seth has admitted his hatred for Logan on WWE TV and in interviews as well.
Nonetheless, whether you love him or hate him, it can't be denied that Logan Paul is one hell of an in-ring performer. He has already showcased his athleticism in his last three WWE matches and at the Royal Rumble this year as well.
On the other hand, there is Seth "Freakin" Rollins, whose amazing ability to produce a classic match with anyone is not a surprise anymore. The match promises to be an action-packed encounter between two great athletes.
In case two missed it: