Ever since WWE went PG in 2008, fans have rarely seen any man vs. woman action in the promotion. Despite there being a demand amongst fans and superstars alike, the company has stuck to its guns, mainly because of sponsorship deals. In a recent interview, WWE superstar Mia Yim talked about the prospect of having intergender matches in WWE.
In a conversation with Nick Hausman of Wrestling Inc, Mia Yim revealed that superstars backstage are excited about such intergender matches. She said, "I love it. Intergender Wrestling has been a part of me since I started. I've been doing it for years. And even just the little stuff, it might not be what I used to do in the independents or in Impact, but just the little stuff, it just means so much to me that I get to go with the boys and hang with them." When asked about the guys' reactions to the same, the Raw superstar added that they are equally excited about it, if not more.
The last intergender match on WWE was in December, when Rhea Ripley took on Akira Tozawa on an episode of Raw. Mia Yim has also been involved in such action. Michin body-slammed Finn Balor when she was feuding with the Judgment Day as a member of the OC. Despite this, she has yet to compete in an official intergender match. Under the new regime, fans and wrestlers are both optimistic about more such male-female interaction in the future.
Related: "Now it's Triple H's vision," Former NXT star reveals what lead to her name change
Mia Yim reveals the story behind the name 'Michin'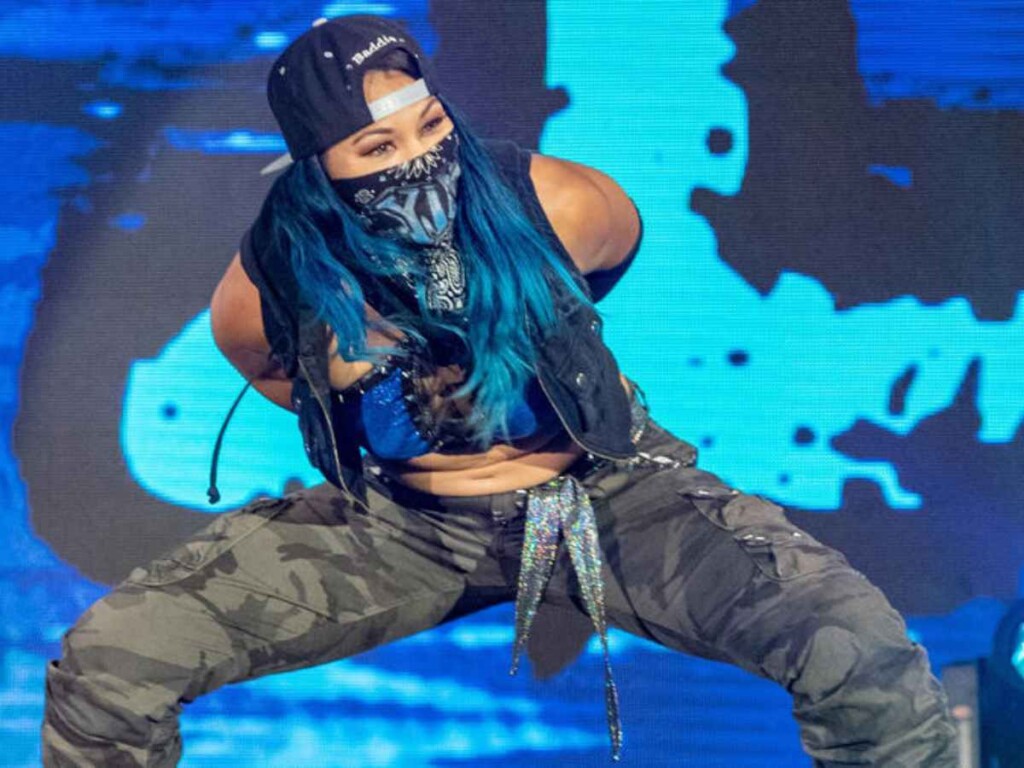 At the start of the interview with Nick Hausman, Mia Yim was asked if she preferred to be called by her original WWE name or her new nickname, Michin. She replied that there was no preference, as both names were special to her. Mia has had quite a few drastic character changes on the main roster. Previously, she was also part of the Retribution as 'Reckoning.' This gimmick was a total abomination and received a negative response from the fans and critics. However, her current nickname was suggested from her end, which WWE agreed to.
The 33-year-old wrestler revealed that her Korean mother used to call her "Michin" in her childhood. She said, "My mother's Korean, so it's not technically a nickname, but she would always call me and my sister 'Michin.' So now that it's a thing on WWE, she is so excited. I picked her up yesterday and she was just like, 'Oh, Michin.' I was like, 'Yeah, yeah. I know.'"Mia Yim also agreed that it was really cool to have something from her childhood be part of her in-ring career.
In case you missed it!