WWE has been favoring giants over the years and rarely misses any chance to utilize them. Moreover, the company makes sure to provide them with special treatment. One of the most popular ones currently signed with the company is Omos. The Nigerian Giant finally tied the knot with his long time girlfriend in a grand ceremony.
Cheyenne Quailey and Omos have been together since 2013, when they both studied at The University of Florida. The couple made their wedding official after engaging earlier this year. The wedding ceremony was attended by WWE stars, including Ricochet, Bobby Lashley, MVP, Odyssey Jones and Reggie from NXT.
Qualiey is a medical doctor by profession and has been the ultimate supporter in Omos' career. Cheyenne has stood by his side and has been his driving force behind getting signed with WWE. Omos had mentioned his relationship with her and her struggles in several interviews. But the Nigerian Giant preferred keeping his relationship private with a lesser social media display.
The 29-year-old is currently having a noteworthy run in WWE, facing some of the most prominent superstars. He feuded with Seth Rollins, Brock Lesnar, Bobby Lashley and many other names. Moreover, he has been with his former tag team partner, AJ Styles, for quite some time. Omos' career in WWE has just begun, and he has yet to achieve many milestones in the company.
Related: Omos height: Is he taller than The Great Khali
AJ Styles praises Omos and states that he is proud of him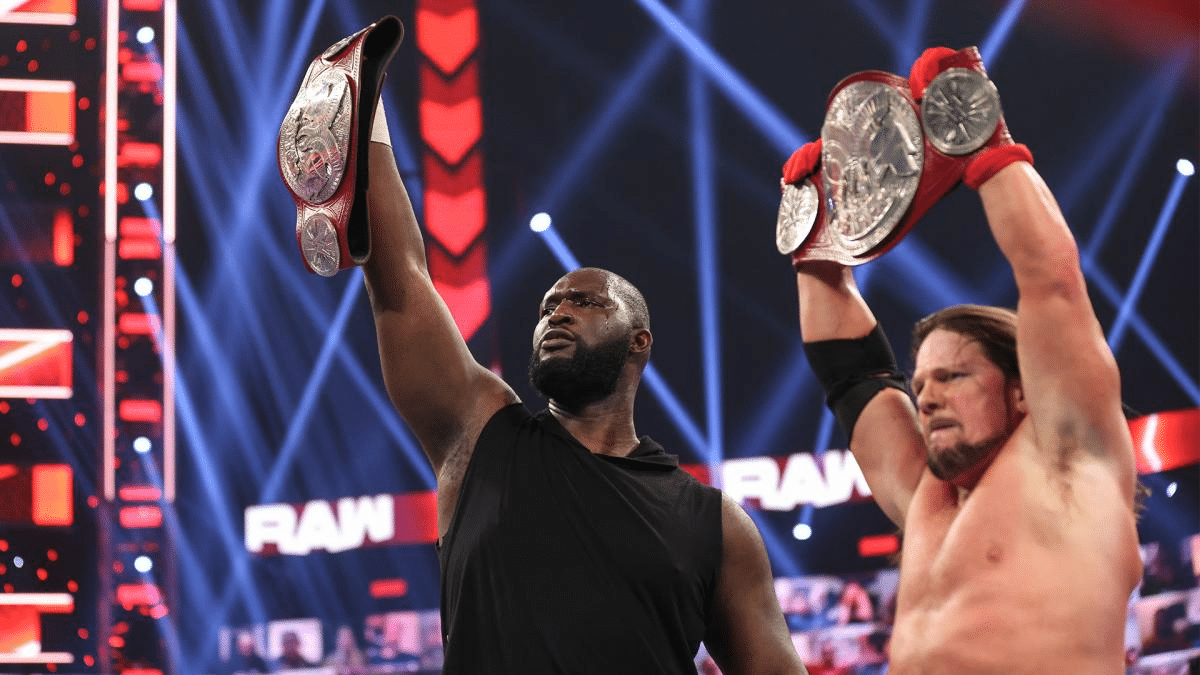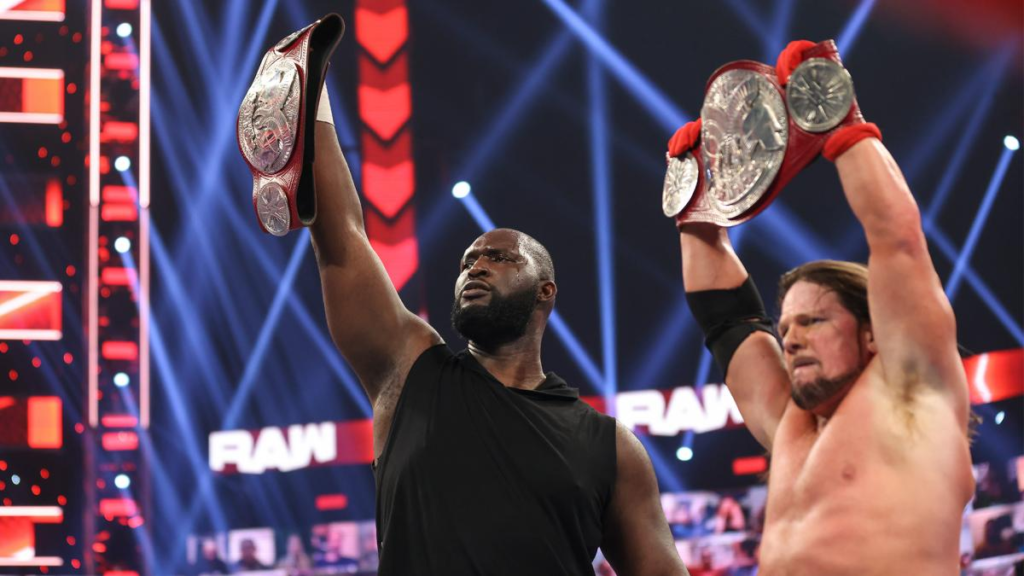 Omos rose to popularity upon teaming up with The Phenomenal One, AJ Styles. The team of Styles and Omos had a decent run as the Raw Tag Team Champions for 133 days. The team eventually broke up, with Omos turning his back on Styles. However, their off-screen friendship has remained intact.
In an interview with "Sportsmail", AJ said that Omos has been doing incredibly well. Styles said, "It's harder for a man of his size to learn what we do, it's not easy." The former WWE Champion praised Omos and said that he delivers a great performance despite his towering height. Styles called it commendable.
AJ Styles is very proud of his friend, as he makes his hard work look so easy on screen. The Phenomenal One understands how difficult it is for the Nigerian Giant. Omos is currently a free agent following the WWE Draft 2023. He has been on hiatus due to his wedding, which took place last week.
In case you missed it: