As soon as the Royal Rumble show had opened, Pat McAfee made his return, surprising everyone. McAfee returned to the commentary after being absent for months. It was a great moment, as he received a massive reaction from the crowd while walking down the ramp. Michael Cole was also really happy to see his broadcast colleague after some time. While Cole was expressing his joy, Corey Graves was not so happy to see him back. Corey Graves, in his own style, expressed his disgust at having to sit beside Pat for commentary.
While it was a surprise for fans to see Pat McAfee return, it was reportedly also kept a secret from many within the WWE. As reported by the PWInsider, Even Michael Cole and Corey Graves weren't informed that Pat would be joining them on commentary. Hence, the reaction of Cole and Graves after seeing Pat McAfee was 100% genuine. Other than them, Triple H and the creatives reportedly kept Pat's return a secret from many other officials in the company. The reason for keeping it a secret has not yet been reported.
After joining Cole and Graves on commentary, Pat McAfee was having as much fun as always. Pat's return to the Royal Rumble made the commentary more fun and impromptu. Michael Cole had a slip of the tongue during the men's Rumble match, as he called Dominick Mysterio a "piece of sh*t." Pat also marked many other funny moments in the commentary by being himself, as always. It is great news for the fans, as they might see him more on TV after his return, possibly on SmackDown with Michael Cole.
Related: Triple H comments on the WrestleMania 39 status of The Rock following Royal Rumble
Last appearance of Pat McAfee on WWE TV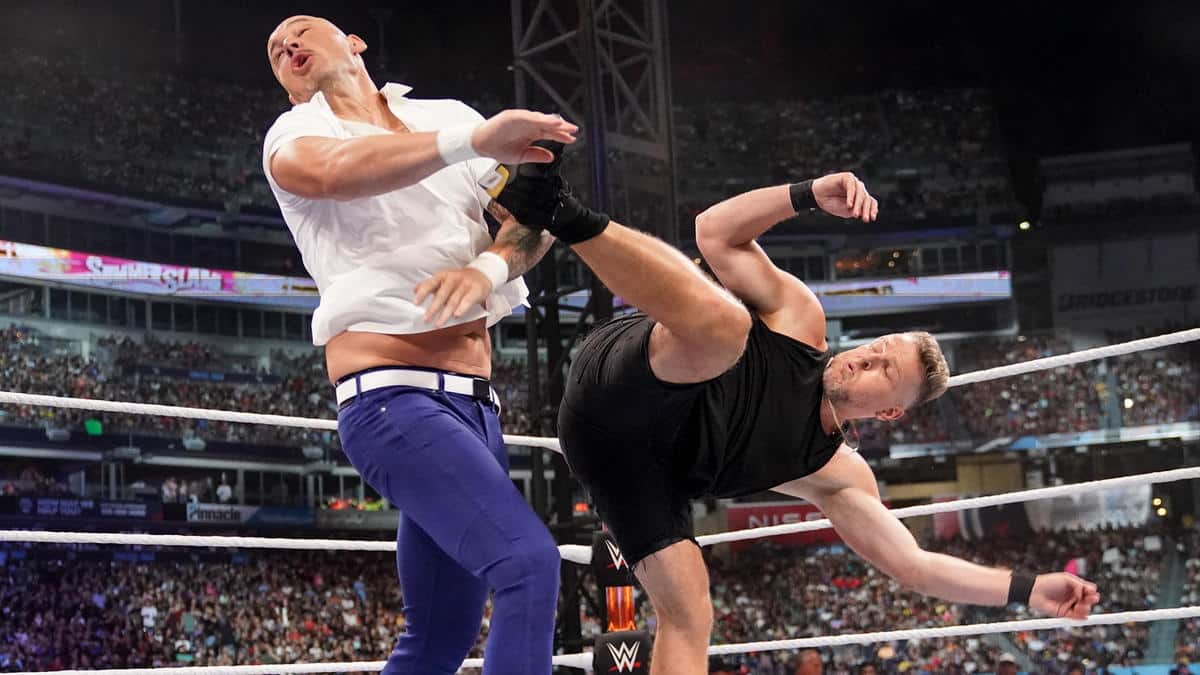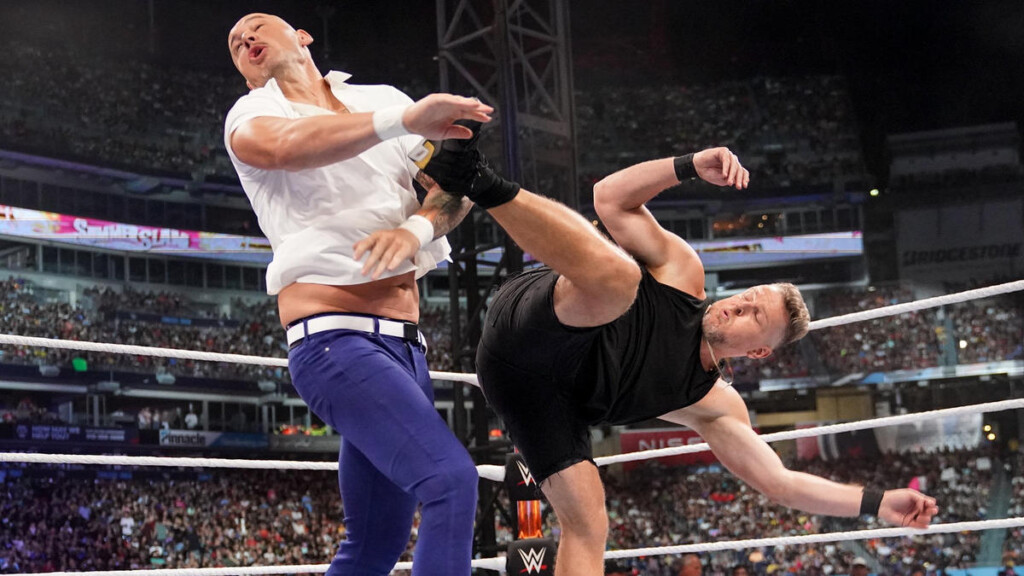 Before making his return at the Royal Rumble, Pat McAfee last appeared on WWE TV in September last year. Pat left the WWE after accepting a full-time role on ESPN's College Gameday. During Pat's absence, he was missed a lot by the fans on the commentary alongside Michael Cole. Pat was replaced by Wade Barret on SmackDown, who also did a decent job on commentary. On SmackDown, Pat also used to share some fun times with the fans on "McAfee Minute."
On two of the biggest WWE events last year, Pat McAfee wrestled in notable matches. Last year at WrestleMania, Pat McAfee had his first match in WWE, where he defeated Austin Theory after putting on an unbelievable performance. On the same night at the show of shows, Pat had his second-ever match against Vince McMahon, in which he suffered a defeat.
Pat McAfee had his last WWE match last year at SummerSlam, where he defeated Baron Corbin in another great performance. He has been great in the ring during all his matches and spots. Fans must have missed his in-ring performance along with his commentary. After Pat's return at the Royal Rumble, fans can expect to see him wrestle more matches in the upcoming events.
In case you missed it: