Former NFL star and SmackDown's color commentator Pat McAfee moved to ESPN in 2022. He was believed to come back to WWE after some time. But recent reports suggest that might not be happening anytime soon. His contract with the company might be the reason why. After retiring from football after a short yet successful career in 2016, McAfee moved to explore other options.
He made appearances on many NFL talk shows and started his own podcast called The Pat McAfee Show around the same time. Moreover, he was the color commentator and pre-show analyst for WWE NXT from 2018 to 2021. In April 2021, McAfee moved to the main roster and became a commentator with Michael Cole. The pair quickly became one of the best things on the show and gained popularity among fans.
According to a report by The New York Post, the former punter has signed a multi-year contract with ESPN. The company has agreed to pay $85 million to McAfee over five years. That comes down to $17 million per year. This is undoubtedly a huge deal, and the 36-year-old will try to make the most of it. However, this is not a great sign for WWE fans, as they cannot expect to see McAfee back anytime soon.
He has also found success through The Pat McAfee Show. People like Brock Lesnar, Vince McMahon, Cody Rhodes, Roman Reigns, and Randy Orton have appeared on the show. The interviews have done great in terms of numbers and popularity among pro-wrestling fans. McAfee has also revealed in the past that he has been a pro wrestling fan since his childhood.
The Pennsylvania native has also made several in-ring appearances, including two at WrestleMania. He wrestled Austin Theory at WrestleMania 38 and The Miz in an impromptu match at WrestleMania 39. That was his last appearance in the WWE.
Related: Pat McAfee brutally roasts AEW for having more than half the arena empty for their Double or Nothing show
Pat McAfee's pro-wrestling career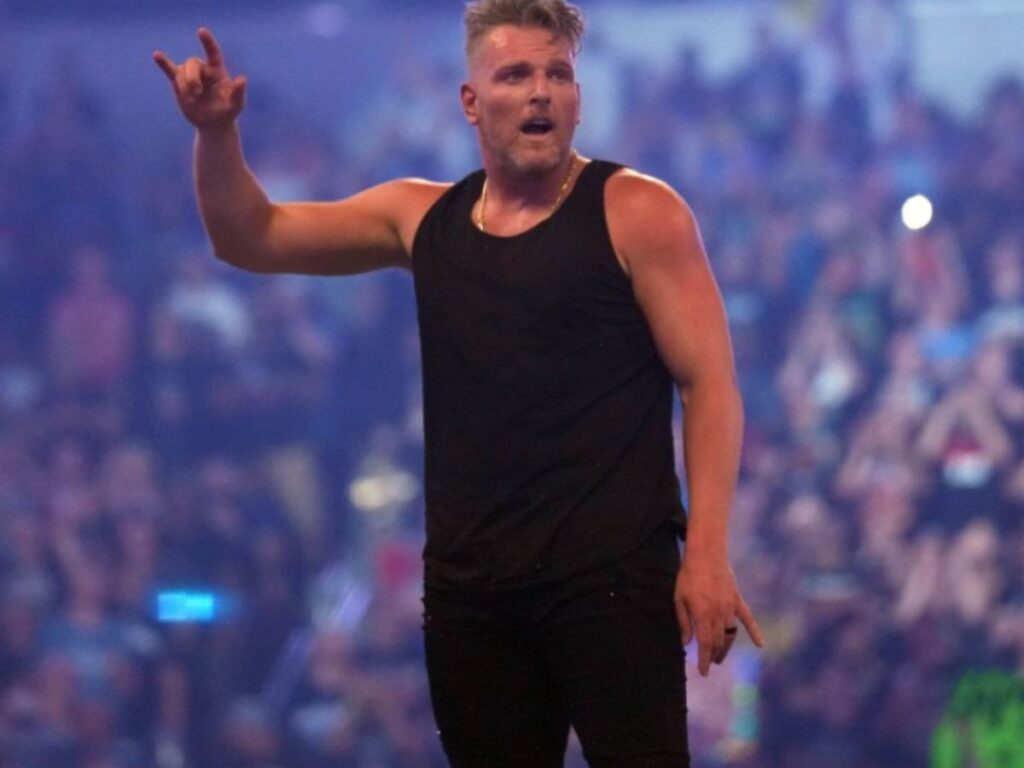 Pat McAfee's net worth is $35 million, and he has become one of the best celebrities to wrestle in a WWE ring, impressing fans with his performance. His matches with Austin Theory, Baron Corbin, Adam Cole, and The Miz have exceeded fans' expectations.
McAfee delivered a spectacular performance against Austin Theory at WrestleMania 38. The match was followed by a surprise match by Vince McMahon himself. However, Stone Cold Steve Austin appeared and stunned everyone in the ring. His stunner to McAfee became a highlight of the night.
Pat would later feud with Baron Corbin, wrestling him at SummerSlam. Following that, McAfee made sporadic appearances in WWE like during Royal Rumble 2023, and WrestleMania 39. His deal with ESPN does not allow McAfee to make regular appearances on WWE. Therefore, the WWE Universe should expect fewer appearances from the former NFL star moving forward.
In case you missed it: