WWE Women's World Champion Rhea Ripley and her boyfriend Dominik Mysterio have been hot topics for months now. The WWE couple is highly adored by the WWE Universe. However, recently, Judgment Day has been involved in turmoil with Jey Uso, and amid this turmoil, Rhea was brutally trolled by the WWE Universe for her recent decisions.
A fan on X (formerly known as Twitter) asked Rhea Ripley to recruit a female member on Judgment Day. The eradicator replied, saying "no." The Women's World Champion denied this request with a period. As expected, this move has been considered a sense of insecurity in the Eradicator by the WWE Universe.
For context, the entire fiasco started when Rhea Ripley kicked off a sort of flirt with Jey Uso on X. She posted on X, saying, "Hey Jimmy… What's up, Uce?" Fans took the opportunity to ask Rhea to add a female member on Judgment Day as well.
However, this didn't go down well, as the WWE champion blatantly denied the suggestion, eliciting a plethora of reactions online. With that being said, Ripley has always been a dominant on-screen character, as she can be seen taking shots at male wrestlers quite often. 
The Eradicator is a prominent member of Judgment Day. It was announced that she was injured after Nia Jax's attack on last week's Raw. However, the injury is mainly a storyline angle. Therefore, she will return to action very soon. It is going to be interesting to see the response of the Eradicator to the USO situation and Jax's actions on Raw when she returns.
Related: Rhea Ripley reveals her honest thoughts on Jey Uso after Kevin Owens reveals he can't trust him on Raw
WWE Universe brutally trolls Rhea Ripley for being insecure about Dominik Mysterio
Rhea Ripley and Dominik Mysterio are a hot-shot couple in WWE. However, after the recent actions of The Eradicator, the WWE Universe brutally trolled Ripley. Some fans criticized Champion for her insecurity over Dominik Mysterio.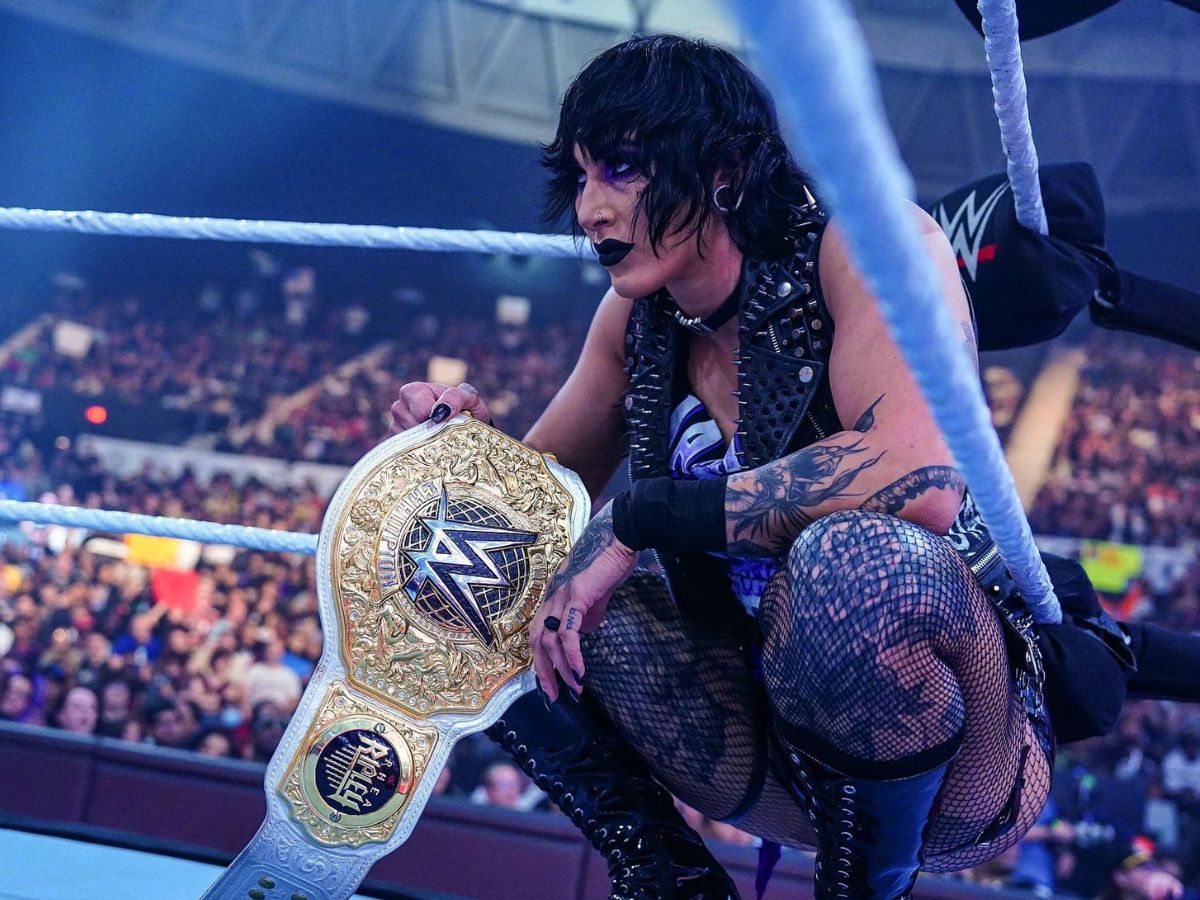 Sharing a wide spectrum of reactions online, here's what fans have to say:
While some fans called this behavior rude, a few even called out Dominik's real girlfriend, poking fun at Rhea. Moreover, WWE Universe went on to say that Ripley is highly insecure about her position on Judgment Day. At the time of writing, Rhea has yet to respond to these claims. With that being said, it is going to be interesting to see Mami's reaction to all this drama. 
In case you missed it: