The pro wrestling industry has seen the rise of legends and icons. There is a long list of such stars who have changed the landscape. The world has seen one such star, who came from West Newbury, Massachusetts. John Cena has been one of the biggest names in pro wrestling. He carried WWE on his shoulder for more than two decades.
Seth Rollins, during a podcast with Pro Wrestling Illustrated, took time to praise the 16-time world champion. He stated that Cena is undoubtedly the best in the business. "John's the GOAT man. John's the best. John is incredible. And you know, I'm a footnote, really, in his career," he said. The two of them have a long history. They were a part of some amazing feuds and storylines. Cena vs. The Authority was one such storyline that kept wrestling fans glued to the screen in 2014. The WWE Universe witnessed one of the greatest rivalries between Cena and Rollins in 2015. It culminated in a Winner-Take-All match between Cena and Rollins at SummerSlam 2015.
The 16-time World Champion has provided WWE with countless memorable moments. He was a part of some of the greatest storylines. Many superstars and legends admired and praised Cena throughout his career. One such name is Seth Rollins. Rollins is indeed a rising star of the modern era in WWE. The Visionary praised Cena for having a legendary career. Rollins said that he has a lot of respect for the Cenation Leader.
John Cena is undoubtedly the biggest name the industry has ever produced. However, he has been away from WWE to pursue a career in Hollywood. The Cenation Leader has been the ambassador of the company for decades. Moreover, he has inspired generations of fans across the globe. Cena will perhaps go down in history as the greatest of all time.
Related: John Cena shares the latest update on his upcoming project
John Cena vs Austin Theory at WrestleMania 39?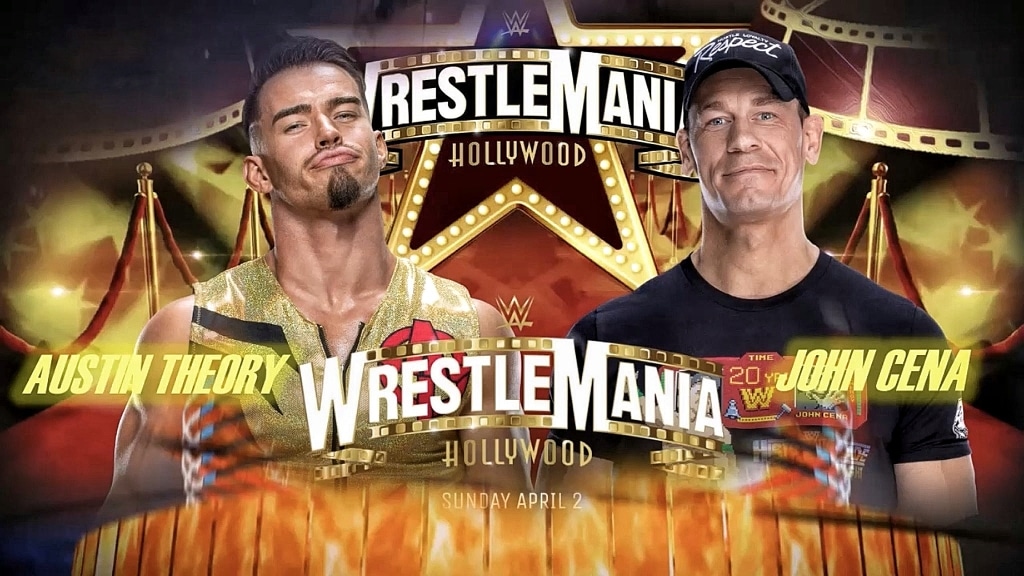 John Cena has been very busy lately shooting for movies in Hollywood. It's very rare that the fans get to see him wrestle on WWE television. Despite his packed schedule, the company manages to bring Cena to their biggest events of the year. There have been rumors of him making an appearance at WrestleMania, which is just around the corner. According to rumors and speculation, John Cena will face Austin Theory on the biggest night of the year.
The fans see potential in Austin Theory and believe that this can accentuate his career. Theory has both passion and authenticity, which are needed to succeed. Cena has been the face of WWE for a long time. It's past time for him to pass the torch to someone else. In the form of Austin Theory, WWE may be on the verge of creating the next John Cena. The storyline between Cena and Theory for WrestleMania might be the inception of a new generational star in the company.
In case you missed it :