Pro Wrestling is a sport that is often full of dangers. One wrong landing or a badly timed fall may even end a superstar's career. And apparently, that was the case with the current LWO member, Joaquin Wilde.
Joaquin Wilde is a prominent member of the newly resurrected faction, the Latino World Order. He is currently signed to SmackDown, where he performs alongside his stablemates. While all is going well for the LWO member as of now, Wilde once suffered a serious injury that almost ended his life.
Speaking with Ryan Satin on Out of Character, Joaquin Wilde goes into great detail about a life-threatening injury that he once faced in Mexico. Before joining WWE, Wilde was a pretty well-known wrestler on the independent circuit. He appeared in several promotions like Impact Wrestling, MLW and GCW. He revealed that while wrestling a match in Mexico City, he suffered a life-threatening stomach injury. According to Wilde, it could've very well destroyed his career, if not his life. Even the doctors told him that he was lucky to be alive.
"It's unbelievable. I think sometimes like, because it wasn't just that this injury happened and it should have ended my career, it should have been in my life. I remember speaking to a gastroenterologist two months after the injury happened. When he looked at my X-rays and told him my story and whatnot, he looked at me and said, 'I feel like I'm talking to a ghost right now. You should be dead,'" said Joaquin Wilde.
Thankfully, Joaquin Wilde is okay now. He is doing great currently as a member of the Latino World Order. He was called up to NXT as a part of the stable, Legado Del Fantasma alongside Santos Escobar, Cruz Del Toro and Zelina Vega. They are currently feuding with Judgement Day alongside their stable leader, Rey Mysterio. This rivalry has been going on for the past few months, and has been excellent so far.
Related: Watch: Bad Bunny leads the charge of LWO to save Rey Mysterio from The Judgment Day's beatdown
Joaquin Wilde believes that he has something left to achieve in WWE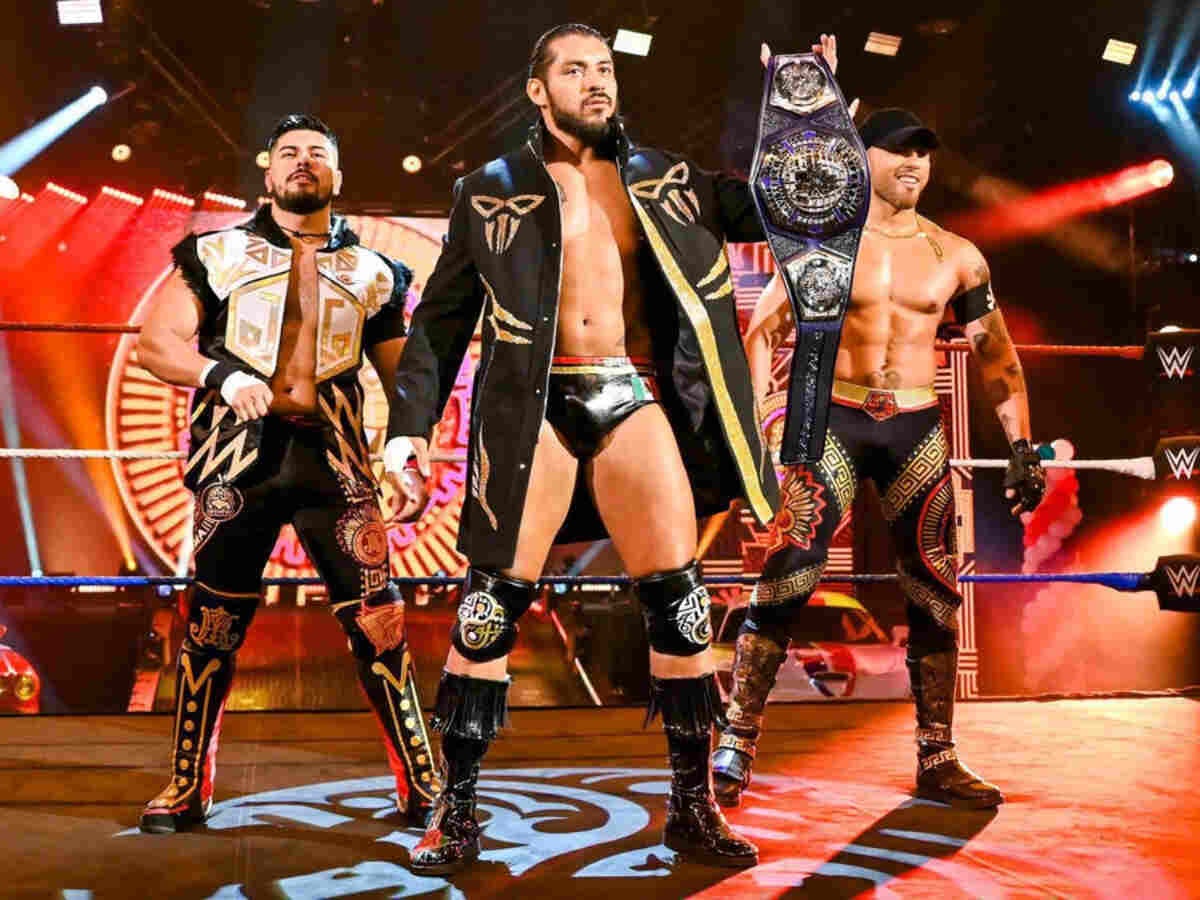 As Joaquin Wilde described his injury, he stated that he was lucky to get a second chance at life. He further believed that there is something that he must achieve. Otherwise, he wouldn't have gotten a second chance at living or wrestling again.
"I just thought to myself, like, 'Why was I given this second chance? Why was I spared? Why am I still able to wrestle? Why am I still alive?', and I just always thought it's because there must be something left for me to achieve in this business, and yeah, I guess WWE was that thing, and here we are. I'm so glad that it all worked out."
Fans are certainly glad that Wilde turned out to be okay. Otherwise, LWO would have never been the same. Who knows, maybe the Legado Del Fantasma would've never been formed either. It remains to be seen just how far Joaquin Wilde goes in WWE.
In case you missed it:
Do follow us on Google News | Facebook | Instagram | Twitter