Solo Sikoa is currently one of the best upcoming talents on the WWE roster. He has been consistently giving great matches with his unique in-ring skills. The Samoan Street Fighter's career has skyrocketed after being associated with The Bloodline. He has undoubtedly been a great heel for the industry.
Solo Sikoa debuted on the WWE main roster after interfering and saving Roman Reigns from losing the WWE Undisputed Championship to Drew McIntyre at Clash at the Castle last year. Since his return, the fans have hated his villainous side. He has always sided with Roman Reigns, acknowledging him as the "Tribal Chief". Sikoa doesn't speak too much, but his presence is enough to speak for himself.
Recently, Solo Sikoa shared something very cryptic on his Twitter account. In the post, fans can see a picture that has crossed out Sami Zayn and Jimmy Uso from the group photo of The Bloodline. This picture has gained a lot of attention on social media, and the fans are having a lot of intrusive thoughts.
The Bloodline imploded after Jimmy Uso super-kicked Roman Reigns twice during his match at Night of Champions. It was one of the most jaw-dropping moments of that event. But it was not that unexpected after Roman's ill-treatment and insult to the Usos. Reigns and Sikoa lost their match against Sami Zayn and Kevin Owens and failed to capture the WWE Undisputed Tag Team Championship.
Last night on SmackDown, fans saw Jimmy Uso trying to persuade Solo to come back to his real brothers because Reigns was manipulating him. But he shocked the whole WEWE Universe after he attacked Jimmy Uso and sided with Roman Reigns in the end. The picture he shared might mean Jimmy Uso has been removed from The Bloodline. Now it would be interesting to see what Jey Uso decides this week on SmackDown.
Related : WATCH: Solo Sikoa engages in a hilarious back-and-forth with an angry young girl during WWE live show
Is WWE planning a match between The Usos vs Roman Reigns and Solo Sikoa at Money in the Bank?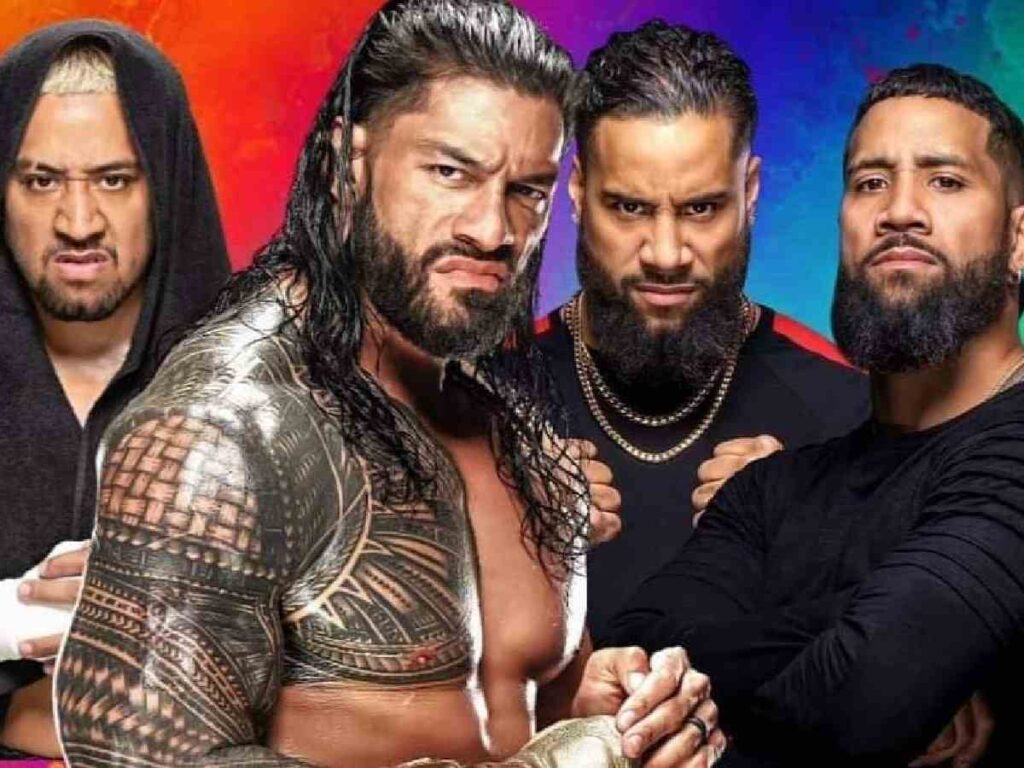 Last week on SmackDown, it was evident that Jimmy Uso has been officially kicked out of The Bloodline. And moreover, Solo Sikoa betrayed his own brothers to side with his Roman Reigns after he delivered a Samoan Spike to Jimmy. It was a beautiful segment that really entertained the fans throughout.
Many sources have revealed that WWE Creative is planting the seed to create a match between The Bloodline members at Money in the Bank. It could be the Usos vs Roman Reigns and Solo Sikoa in a tag team match. To think that The Bloodline has come this far and their downfall is something fans would have never imagined. There could be a brawl within the family in the next few weeks.
In case you missed it: