It's not easy being a superstar and The Rock has been the superstar for two mega industries. When he started his career in WWE, he did not get much popularity. He also reached the verge of quitting the company. But destiny had other plans for him. He went on to become one of the most liked celebrities in WWE. He later joined Hollywood where he is currently the highest paid actor in the world.
The WWE Superstars might be the greatest of rivals in the ring but when it comes to humanity they forget the grudges they share on screen. Recently, The Rock also revealed one such incident from his career in WWE. He was powerbombed by one of the greatest tag teams in the history of WWE and was injured severely.
RELATED – "I just don't think you're ever…" Seth Rollins speaks on the possibility of the reunion of 'The Shield'.
The Rock was brutally hit by the former 'The Shield' members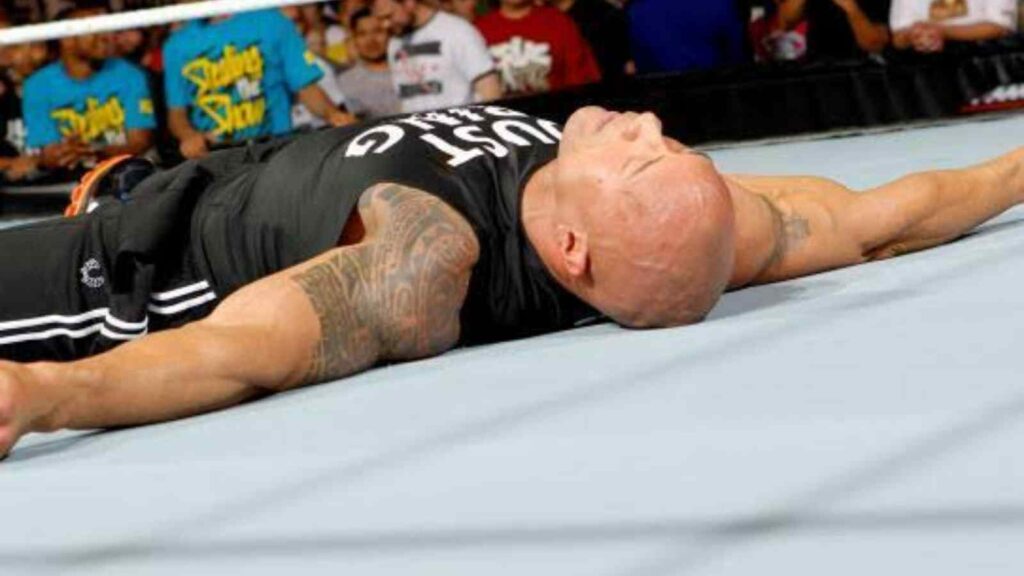 Back in 2013, The Rock was involved in a rivalry with the then WWE Champion CM Punk. In one of those days of their rivalry, the then dominating 'The Shield' brutally hit Rock who laid down on the ring spitting blood. The moment left everyone speechless. Recently, on an Instagram live, he revealed to the world how Roman Reigns and Seth Rollins, the members of the then 'The Shield' reacted to the incident.
"Roman looked down and was like, 'You okay, Uso?' And as far as I can answer, Seth was like, 'Who gives a s**t!' and walks away," said The Rock. He recalled the incident saying that he was on Roman Reigns' shoulder and he threw him down with great force that led to his blood vessels bursting. Eventually, blood started coming out of his mouth.
The Rock recovered soon after. Roman Reigns and Rock have been cousins and have known each other very well. One can see their love for each other whenever the two come together. Currently there are speculations running amongst the WWE Universe regarding the high profile match between the WWE Undisputed Universal Champion Roman Reigns and The Rock. We'll have to wait and see if the celebrities are able to take out some time for a Premium Live Event at WWE.
ALSO READ – "I Will take my title by kicking their a**" When The Rock DENIGRATED every single A-list performer in the business in his legendary promo