Rey Mysterio has been involved in a father-son drama with his son Dominik Mysterio for several months. Prior to Dominik betraying his own father last year, they became the first-ever father-son duo in WWE history to win the tag team titles. However, the story took a drastic turn and Dom disrespecting his father every week has become a normal thing. The long-term storytelling is rumoured to get a conclusion with a father-son match at WrestleMania 39.
Last week on SmackDown, Rey Mysterio was announced as the first inductee into the WWE Hall of Fame's Class of 2023. However, Dominik Mysterio ruined the moment for the legend by disrespecting him once again. Dom also attacked his father, but Rey managed to dodge his son. Hence, the following Monday on Raw, Dominick went on to challenge Rey for a match at WrestleMania 39.
However, Rey refused to fight his own son and declined the challenge. This week on SmackDown, Rey tried to talk some sense to Dom in an emotional promo. Nonetheless, Hard-prison Dom had no effect, as he challenged his father to a Mania bout once again. It seemed like The Master of the 619 will accept the challenge this time. But the match is still not official due to Rey's constant refusal.
With WrestleMania 39 being just two weeks away now, fans are wondering what would it take for Rey to accept the challenge and teach some respect to his disgraceful son. According to a theory, the only way to make the match official at this point is for Dom to drag another family member and force Rey to accept the match.
Related: WATCH: Rey Mysterio denies his son's offer to fight him
Will Rey Mysterio accept Dominik Mysterio's challenge?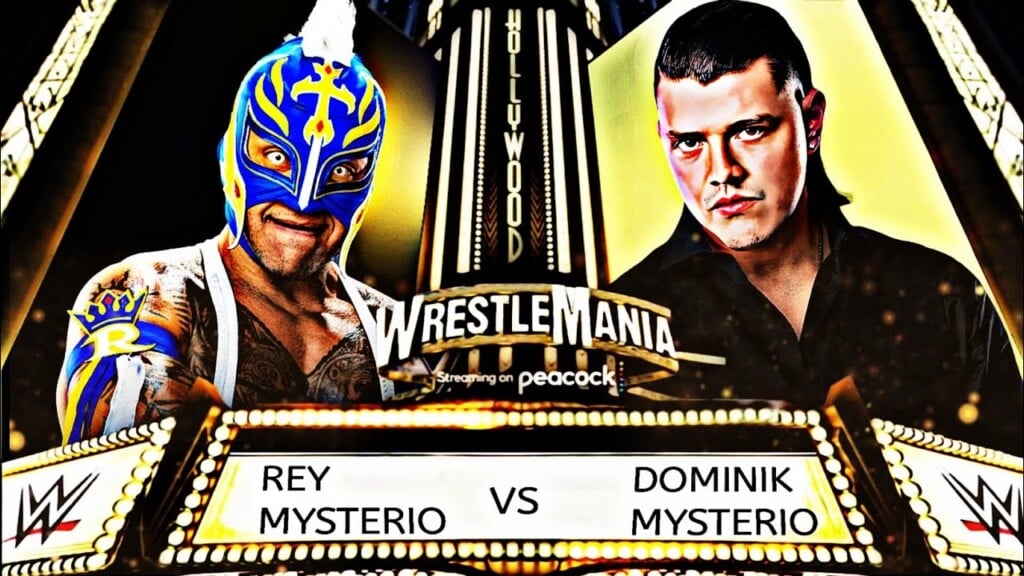 The match between Rey Mysterio and Dominik Mysterio at WrestleMania 39 hasn't been announced until now. However, considering the long-term storytelling and weekly father-son confrontations, it seems most likely to happen.
WWE has been building the father-son story for months, and it would only make sense if it gets concluded at the Showcase of the Immortals. Fans could expect the match to be made official in the remaining two weeks.
Otherwise, Hard-prison Dom could pull off some heel tactics at the Hall of Fame ceremony and force Rey to accept the challenge. Fans also have been begging for the match to take place at the Grandest Stage. It would be interesting to see how the anticipated father-son match would be made official.
In case you missed it: