Hulk Hogan and Mick Foley are two of the iconic names in the history of WWE. Both superstars have contributed much to the pro wrestling industry. Hogan was one of the pioneers who set up pro wrestling as a whole during The Golden Era. On the other hand, Mick Foley was the "Hardcore Legend" who changed the landscape of WWE during The Attitude Era.
Though they have been the best performers of their time, these two stars have never crossed each other's paths. But encountered each other brutally during separate interviews on "TSN's Off the Record" in the early 2000s. A video clip posted by WrestlingNewsCo on Twitter showed both Hall of Famers' interviews. Hulk Hogan criticized Mick Foley and as a result, both made some controversial remarks.
Hulk Hogan started by saying that he trained more than Mick Foley and was more successful than him. Moreover, he stated that he worked out in the gym when Foley was busy eating cheeseburgers and M&M's. Hulk Hogan made some unpleasant comments when he said that he had been training for 30 years and was therefore never required to prostitute his body to make a living.
Mick Foley replied and stated that he was in shape during his wrestling days. He spoke about the time when he put on a vicious 27-minute fight against Shawn Michaels in 1996. But Hogan's statement was a lie and a bit cruel for a personality like his. The 57-year-old stated that if both of them would've faced each other in a match, then Hogan would've "sounded more or less like a whiny girl po*no film."
Mick Foley announced his early retirement from the company as he paid off his time in WWE. The "Hardcore Legend" described Hulk as an entertainer but justified his ways as different from his line of action. Foley took out his aggression and concluded with a bold statement. He said that Hogan was a weak performer, and he was feeling embarrassed for his actions.
Related: "Almost killed him" Hulk Hogan gets sarcastically trolled for his 'brutal' chairshots to the head
Mick Foley lauds Damian Priest for his body transformation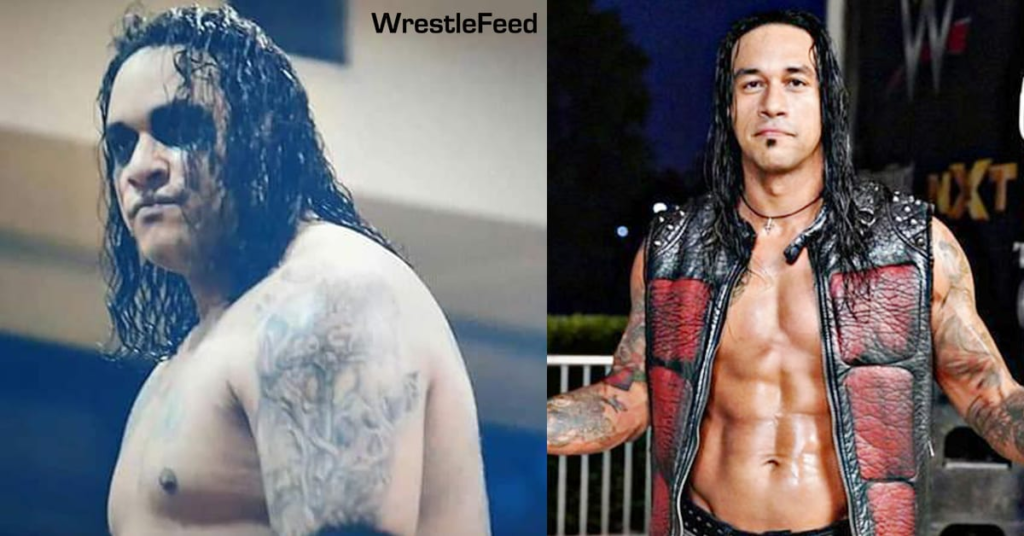 Damian Priest has been one of the greatest heel superstars on the main roster in recent times. Priest is currently aligned with Judgment Day and has a bright future ahead of him. The 40-year-old was overweight five years ago during his time in Ring of Honor and transformed drastically upon signing with WWE.
Mick Foley spoke about Damian Priest's impressive transformation and praised him for his hot looks. He posted Priest's picture, showing two photos, one of him in his overweight situation and the other of his current physique. The WWE Hall of Famer showed tremendous respect for the Judgment Day member.
In case you missed it: