The globally recognized Lewis Hamilton has done it all in Formula One. Hamilton is one of the most prominent names in the sports industry. He has won the Formula One Drivers' World Championship seven times. Only a few other drivers have been able to compete with Lewis Hamilton's achievements.
However, very few fans might know about the 37-year-old's adventure in the world of professional wrestling. During his time in Mexico in 2015 for the Mexican Grand Prix, Hamilton tried his luck in the squared ring with a couple of luchadors. He had an impressive performance in the short time that he was in the ring. Watch the video of Mercedes' top driver moving around in a wrestling ring.
The 7-time World Champion wrestled a local wrestler named Mistico. He teamed up with another luchador called Mephisto, who wrestled most of the match. After Hamilton was tagged in during the match, he performed a cross-body slam on Mistico. The move received applause from the audience, as it was not the easiest to learn.
The Briton then tagged his partner, who went on to finish the match. After the match, Mephisto carried Lewis Hamilton on his shoulder around the ring to an ovation for the World Champion. Both the Lucha wrestlers then thanked the audience, along with Hamilton. It was a moment that fans will always remember.
Related: Lewis Hamilton establishes a timeframe for overdue contract negotiations with Toto Wolff following the Spanish GP podium
Other celebrity appearances in wrestling in the recent years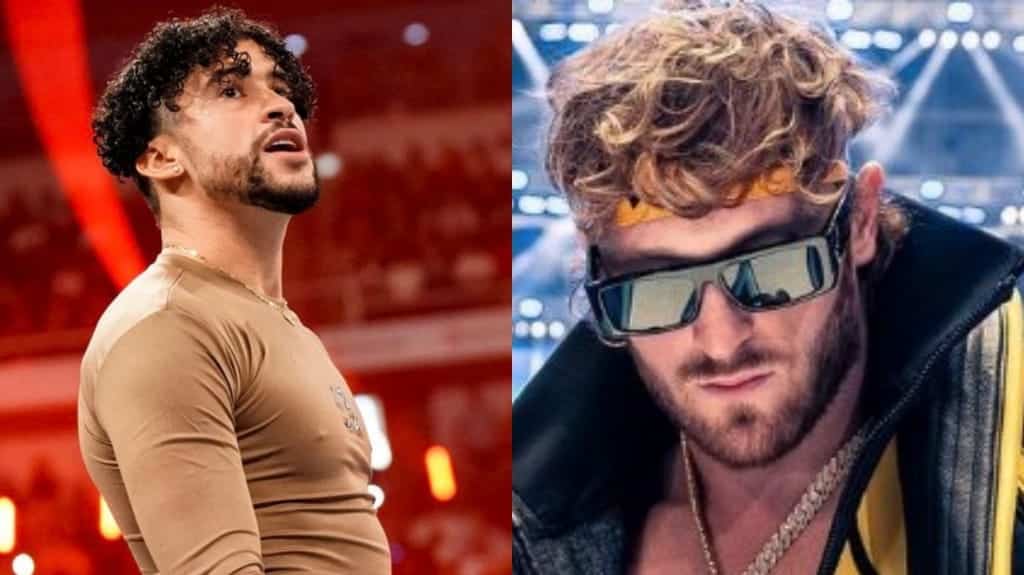 Professional wrestling is not new, with celebrities appearing for a match or two. The cultural crossovers have been evident since the very first WrestleMania. Mr. T teamed up with Hulk Hogan that night to defeat Roddy Piper and Mr. Wonderful Paul Orndorff. The event also had appearances from celebs like Muhammed Ali, Cyndi Lauper, Liberace, and many others.
In recent times, Bad Bunny, Logan Paul, Pat McAfee, and many others have shown their skills in the ring. Most recently, Bad Bunny wrestled Damian Priest in a "San Juan Street Fight" match at Backlash. The match had the biggest reaction of the night as both people involved were natives of Puerto Rico, the location of the event.
Other legends like Savio Vega, Carlito, and Rey Mysterio also appeared during the night to help the Latin Grammy Award winner. Pat McAfee and Logan Paul were last seen wrestling at WrestleMania 39. McAfee wrestled in a surprise match against The Miz, who was the host of the event with Snoop Dogg. On the other hand, Logan Paul had a spectacular outing against Seth Rollins in a losing effort.
In case you missed it: