On the latest episode of SmackDown, Charlotte was cutting a promo for her WrestleMania match. But soon Rhea Ripley and Dominik Mysterio interrupted her. The exchange of words between WrestleMania opponents quickly heated up, and an intense brawl broke out. WWE Universe was thrilled to see the rivalry gain much-needed momentum just weeks before WrestleMania.
Rhea Ripley began mocking The Queen, who was just taking in all the trash talk. She said, "You are staring at me without an ounce of fear, and to be frank with you, that pisses me off . I want. Hell, I need it"
When Rhea was finished with her threat, Dominik also mocked Charlotte and distracted her. The Eradicator took advantage of the opportunity and landed a nasty hit on Charlotte. Ripley and Dominik left the ring laughing at the SmackDown Women's Champion.
Charlotte didn't hesitate to retaliate. She quickly went outside the ring and ambushed Rhea. They both brawled outside the ring, and a few referees had to step in to control the heat. While both the ladies were raging at each other, even the referees couldn't control them. Even the security got involved and tried to pull them away. But in the high-tempered fight, Flair kicked a guard as well. 
Flair was in no mood to stop. She took on Ripley, one of the security guards, and even a referee. She jumped on Rhea from the table, taking the Eradicator and security out as well. 
Looking at the fierce toll they took on each other, fans started tweeting their reaction. The fight that took place just during the trash-talking had the fans hyped up for the real match that's about to happen in WrestleMania 39. 
Related: Big Triple Threat Match for Intercontinental Championship confirmed for WrestleMania 39
WWE Universe reacts to the intense brawl between Rhea Ripley and Charlotte Flair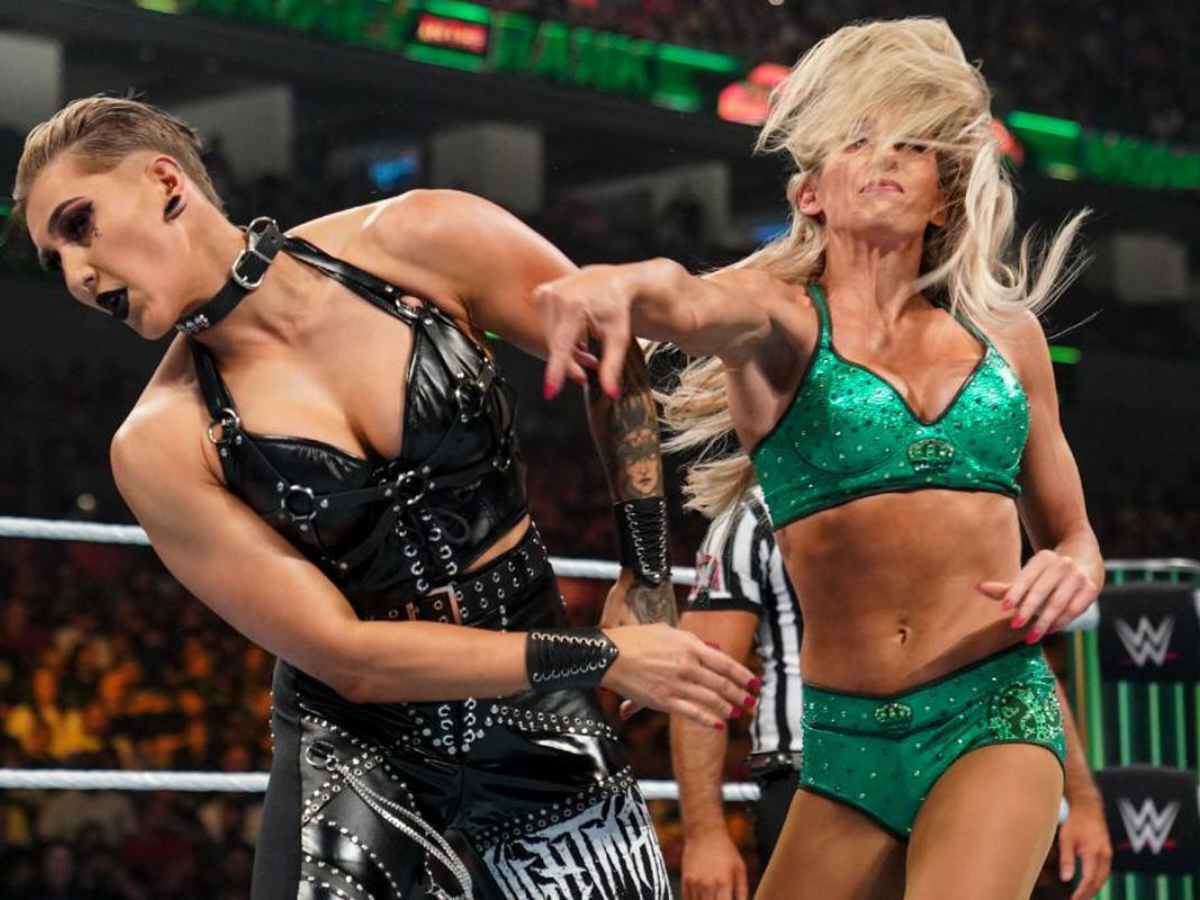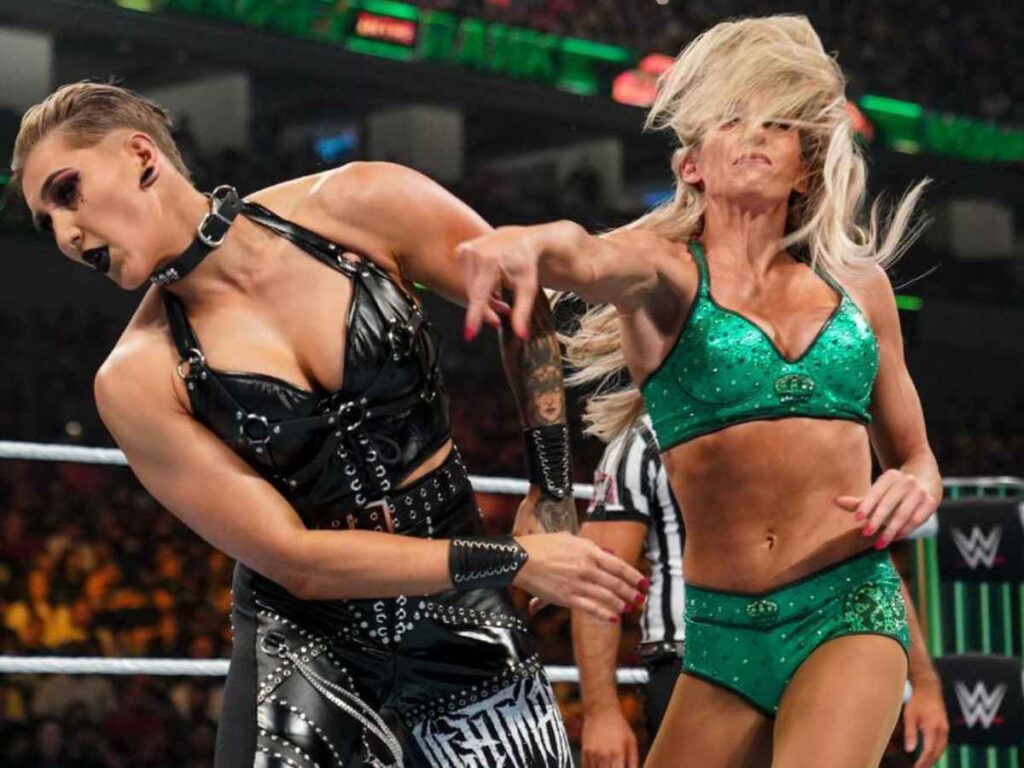 WWE has been in a dilemma for a spectacular end for Night One at WrestleMania 39. Few reports suggested that The Usos Vs. Kevin Owens and Sami Zayn would be the headlining act for Night One. But now, sources suggest that Rhea Ripley Vs. Charlotte Flair will main event the Night 1 of the Grandest Stage of Them All.  
Here are some of the best tweets by the fans on this segment.
In case you missed it:
"He was recorded out of the property!" Former WWE Superstar opens up about Paul Heyman being thrown out of the Arena by Vince McMahon
WWE provides an update on Pat McAfee's return to the promotion