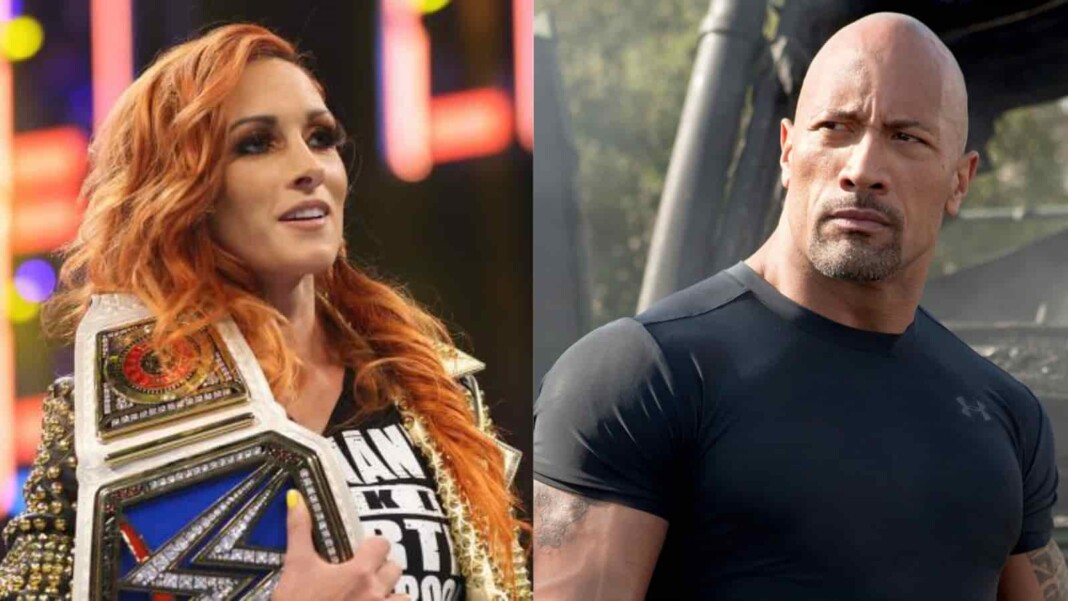 Smackdown Women's Champion Becky Lynch made her much awaited return to WWE at Summerslam 2021. While her return was a massive surprise for the fans, WWE topped it with a surprise title win for The Man. Lynch ended Bianca Belair's dream run as the Women's Champion of the Blue brand in 26 seconds!
Since returning to WWE, Lynch has turned Heel, which hasn't been accepted by the WWE Universe. Despite her several Heel traits, the audiences cheer for literally every single thing that she has been doing. The only thing that has been worked in her favor, as a Heel, is the fact that the audience is really backing Bianca Belair because of the humbling loss she suffered at "The Biggest Party of the Summer".
Smackdown Women's Champion Becky Lynch recently appeared for an interview with the New York Daily News' Kate Feldman where she mentioned that her goal was to become bigger and better than Dwayne "The Rock" Johnson.
"I hope I can be bigger than The Rock and better than The Rock.The Rock is a good friend. The Rock is a great friend. But I'm on a different path and I'm different than The Rock and I'm not trying to be the next anybody. I'm the first Becky Lynch," mentioned The Man.
Dwayne "The Rock" Johnson is a legend of the professional wrestling industry who has now gone on to focus on his career in Hollywood. There too, The Rock has become one of the biggest Superstars in that industry as well. He continues to make some guest appearances on the show, and is even rumored to face Roman Reigns at Wrestlemania 39.
Smackdown Women's Champion Becky Lynch is feuding against Bianca Belair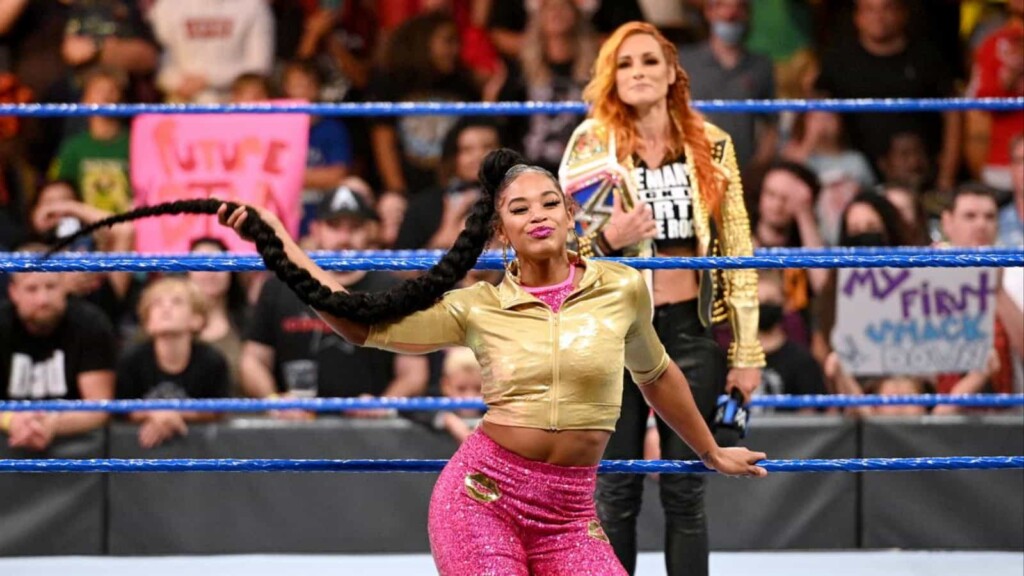 After winning the title from Bianca Belair at Summerslam, Becky Lynch is yet to been seen in a match. Belair has been trying her best to convince Lynch for a rematch for the title, but in a true Heel fashion, The Man has been constantly avoiding her.
Smackdown Women's Champion Becky Lynch and Bianca Belair finally signed the contract at WWE Super Smackdown, which aired from Madison Square Garden. They will be facing each other at WWE Extreme Rules 2021.
Extreme Rules airs live on 26th September, 2021.
Also Read: Paige hints at her in-ring return date