The Rock is one of the biggest names in the world today. Starting from a jobber having a few bucks in his pocket to creating history and earning fame all over the world. In his humungous WWE career, everyone has wanted to face the People's Champ in a one-on-one match.
Top WWE executive Triple H also expressed his wants to face the Rock in a one-on-one match and also said it would've been a blast if he got an opportunity to face the Rock at WrestleMania. "It was what it was. I would've loved to have [done] it. It would've been a blast to step in there with him one more time and tear it up" – The Sportster
Triple H's feuds with superstars like Undertaker, Mick Foley, Batista, Chris Jericho, Seth Rollins, Roman Reigns, Randy Orton, the Rock, Stone Cold Steve Austin, John Cena and many more including WWE Chairman Vince McMahon have been one of the best feuds in the company's history. But his feud with the Rock couldn't gain the popularity it deserved.
Triple H revealed why his match with the Rock didn't take place at WrestleMania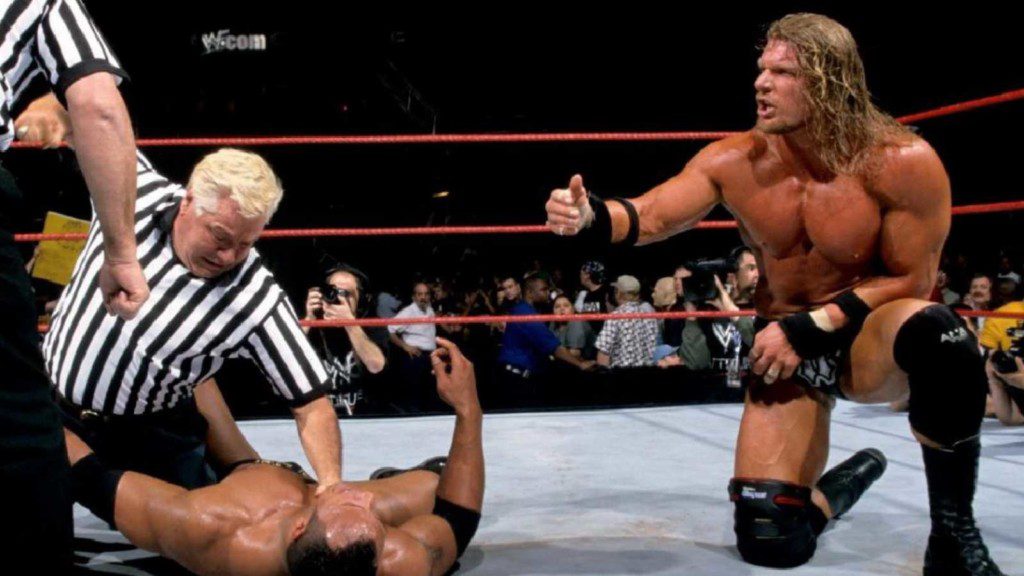 Talking to Alex McCarthy of TalkSport, Triple H revealed the real reason due to which his match with the People's Champ didn't take place. The Surival Assassin said:
"I don't remember the details of it, but it was one of those things that Rock and I talked about to the point where we did the backstage promo. 'Let's throw a scene out there and see what happens.' It blew up, so we talked about it some more. Then scheduling just got in the way."
"At that point, we were over a year away from that WrestleMania. It wasn't until, maybe four months of the following year, we got to that, and Rock goes, 'it's just not gonna work. I just can't. All of my stuff. My movies and everything has changed. I just can't make it work anymore.'" – The Sportster
ALSO READ: BREAKING: John Cena set to make a return to WWE, future plans reportedly revealed