Money in the Bank is a very popular and exciting premium live event of WWE. This year, the company is holding it outside the United States for the first time. The spectacular event will take place at the O2 Arena in London. The most interesting part of Money in the Bank is its ladder matches for the briefcase. Every year, 6-8 wrestlers take part in the traditional matches.
The briefcase contains a contract that allows the winner to cash it in on any champion in WWE at any time. This is probably the best opportunity for a superstar to win a big title and make a name for himself in the industry. Every WWE superstar looks for this opportunity to grab the briefcase and change their fate forever.
Over the years, there have been a lot of shocking Money in the Bank contract cash-ins that have been successful. However, there have also been instances where superstars failed to capitalize on their opportunities. In many instances, a wrestler interfered or maybe failed to pin the WWE Champion, which lead to a failed cash-in. Here is a list of all the failed Money in the Bank cash-ins over the years.
Related : SPOILER: Current favorites for this year's Men's and Women Money in the Bank ladder matches
1. John Cena (2012)
This name surely shocks a lot of WWE fans, but unfortunately, it's a hard fact. John Cena is actually the first wrestler to fail to cash in his Money in the Bank contract. It was back in 2012 when CM Punk was the WWE Champion. The Cenation Leader won the Money in the Bank ladder match that year. He had already announced beforehand that he would challenge Punk for the WWE title at Raw's 1000th episode.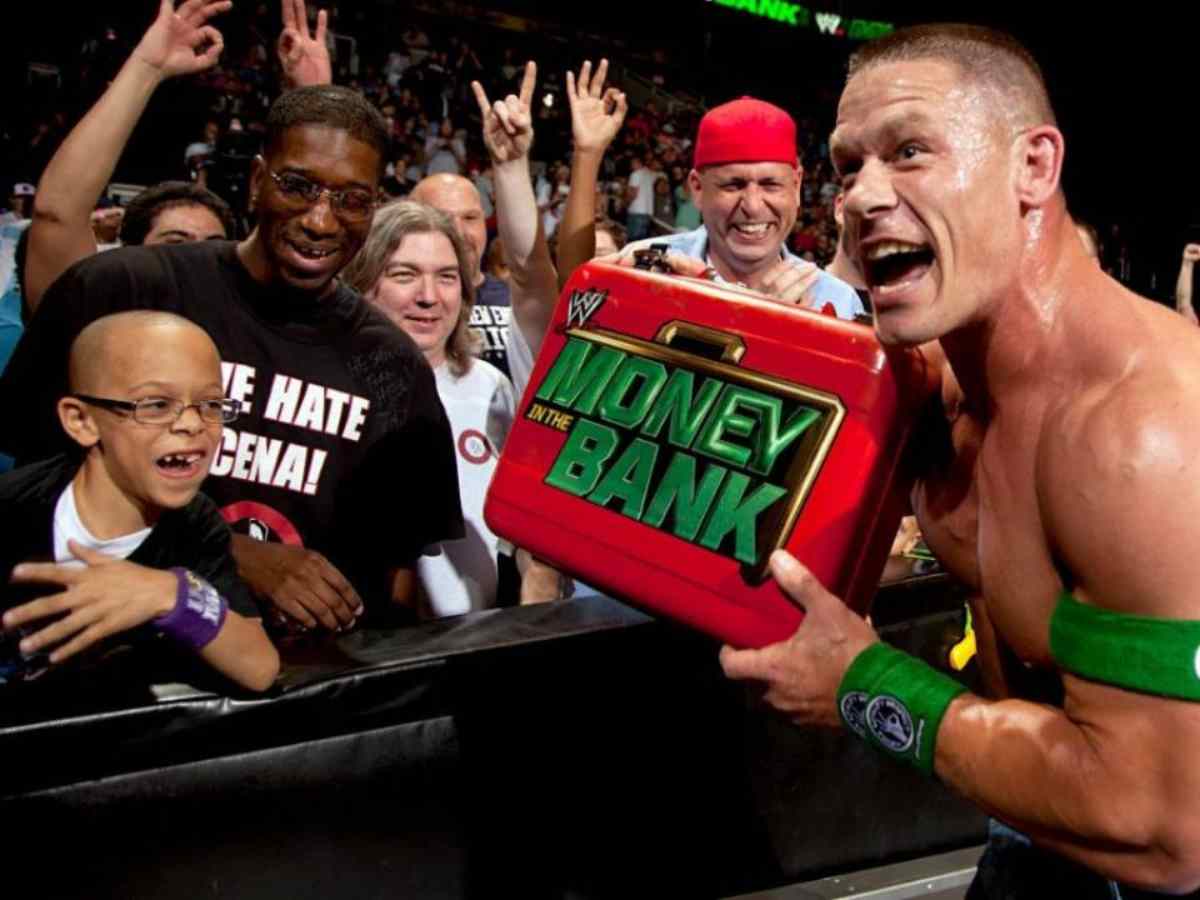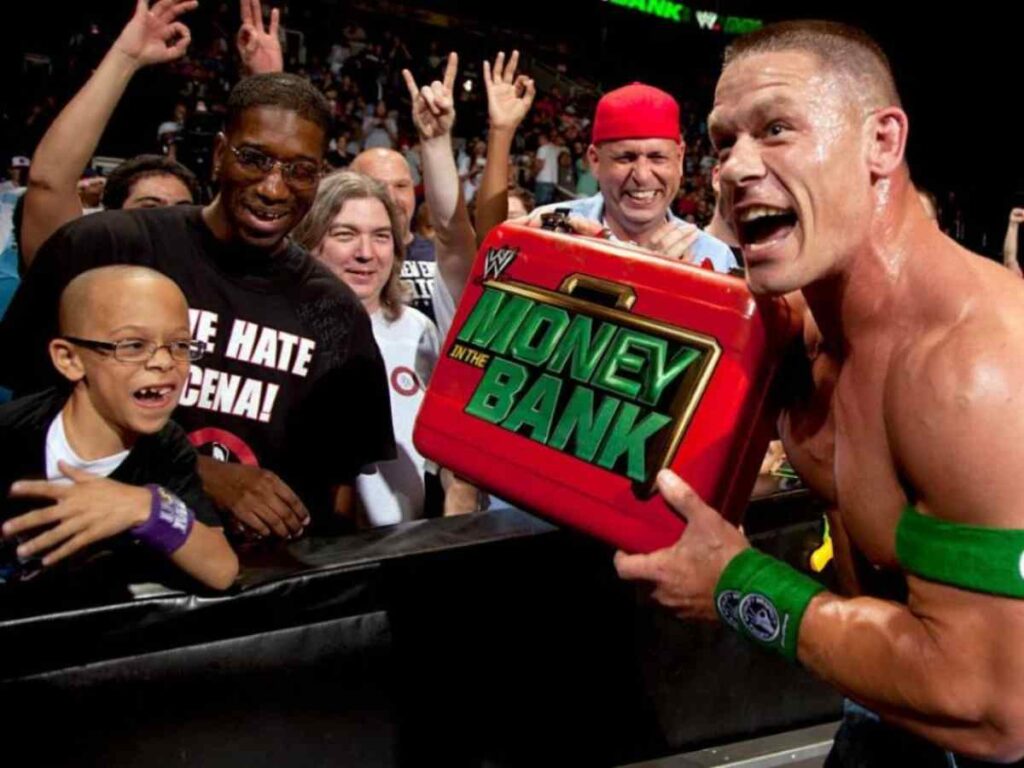 It was an excellent match between both superstars. The match had interference from Big Show and The Rock, which increased the excitement even more. All this interference ultimately led to a win by disqualification for John Cena. But this meant that CM Punk would retain his title, and Cena's cash-in attempt was a failure.
2. Damien Sandow (2013)
Former WWE superstar Damien Sandow was quite talented during the time he won the Money in the Bank. He tried to use a smart tactic to win the WWE Championship from John Cena. Sandow blindsided Cena during an interview segment and tried to add more pain to his injured shoulder. He went on to physically assault him making sure his shoulder was badly hurt.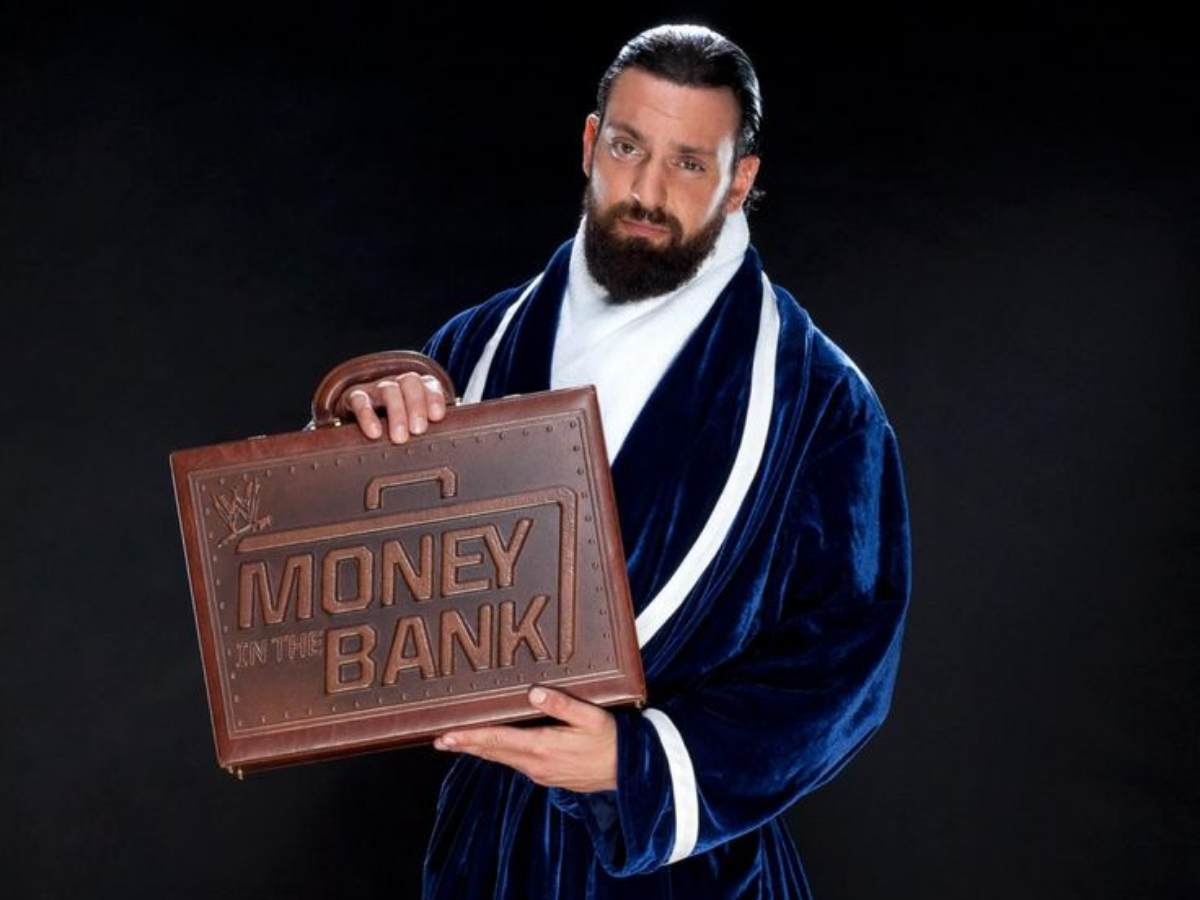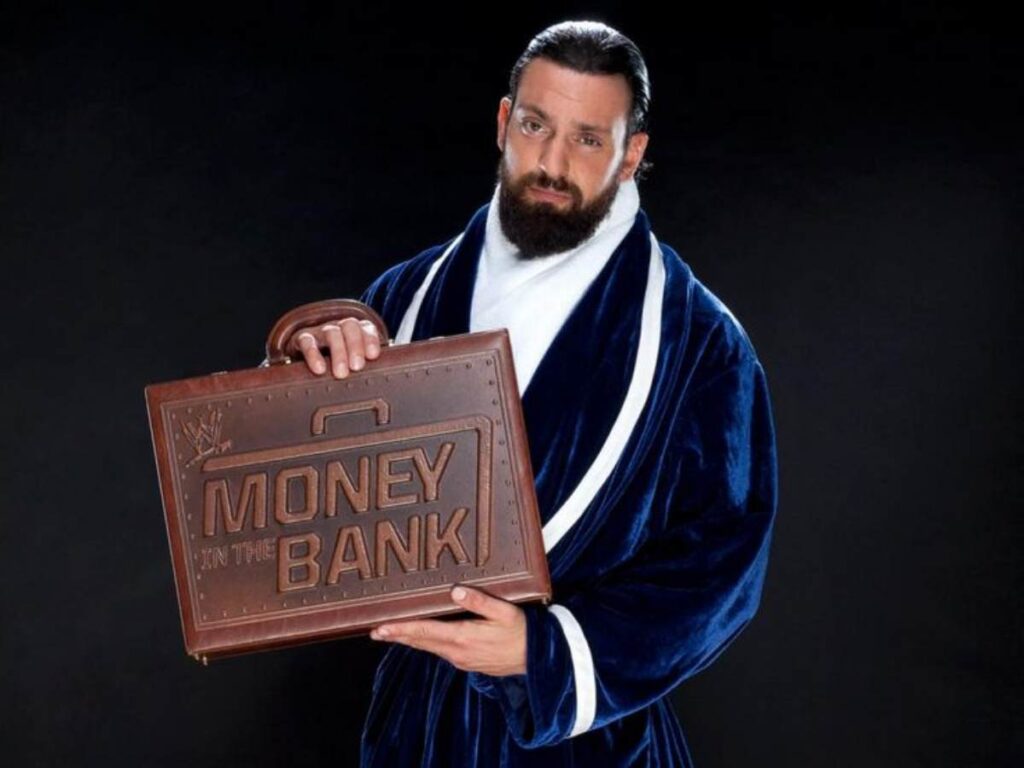 When Sandow was sure of Cena's injury, he cashed in his money in the bank contract. However, he underestimated the Cenation Leader. John Cena fought like a champion and delivered the "Attitude Adjustment" on Sandow using only one hand. While he retained the WWE Championship, Damien Sandown failed to cash in his MITB contract.
3. Baron Corbin (2017)
Back in 2017, when Baron Corbin was in his "Lone Wolf" persona and was having the run of his lifetime, he won the Money in the Bank briefcase. During that time, Jinder Mahal was the WWE Champion. Jinder had a match with none other than John Cena for the WWE Championship, and Corbin decided to interfere. However, he really was very unlucky, and his cash-in turned out to be a disappointment.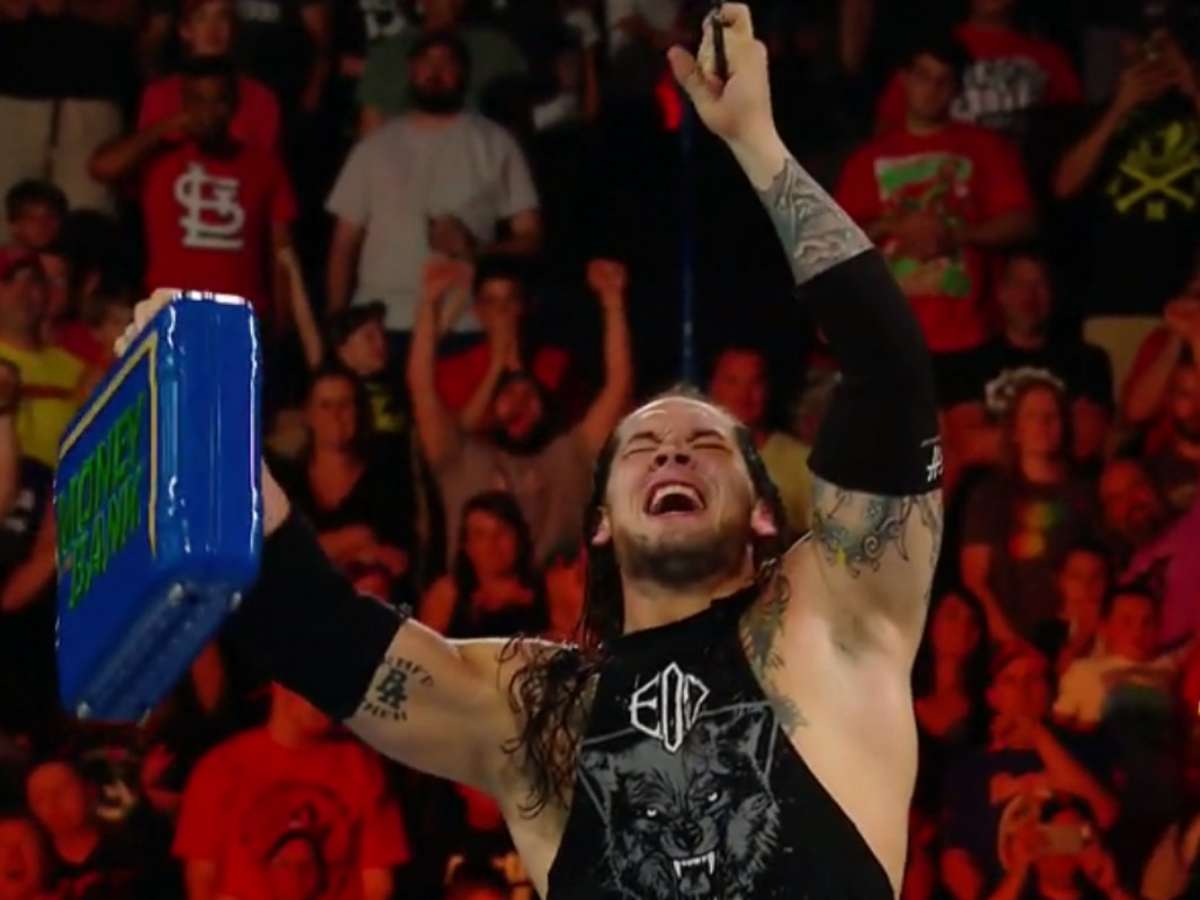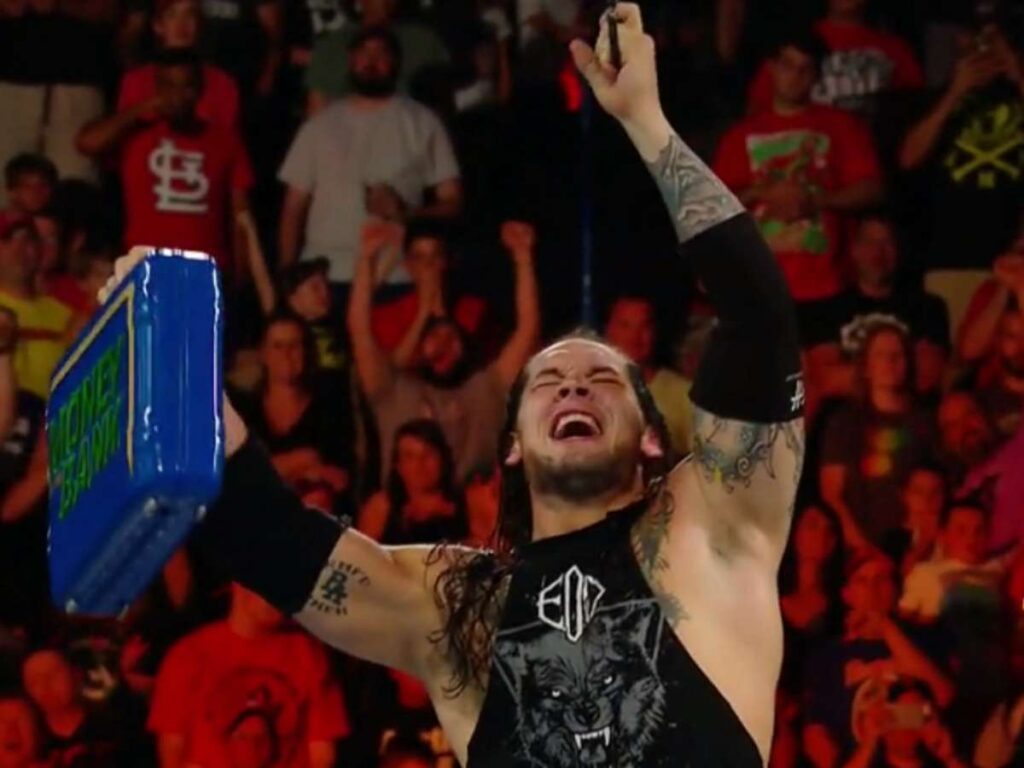 Baron Corbin got distracted by Cena as Jinder Mahal rolled him up from behind and pinned him. The Modern Day Maharaja retained his WWE Championship as Corbin was utterly frustrated due to the way he lost. WWE apparently did not have any creative plans for him during that time, which led to his downfall. This was another failed cash-in attempt in WWE history.
4. Braun Strowman (2018)
Braun Strowman is probably one of the most dominant and destructive wrestlers to win the Money in the Bank contract. During that time, he was very popular among the fans, and everyone was rooting for him to win a main title. However, WWE had some other plans. Strowman challenged the then-WWE Universal Champion Roman Reigns inside the Hell in a Cell match.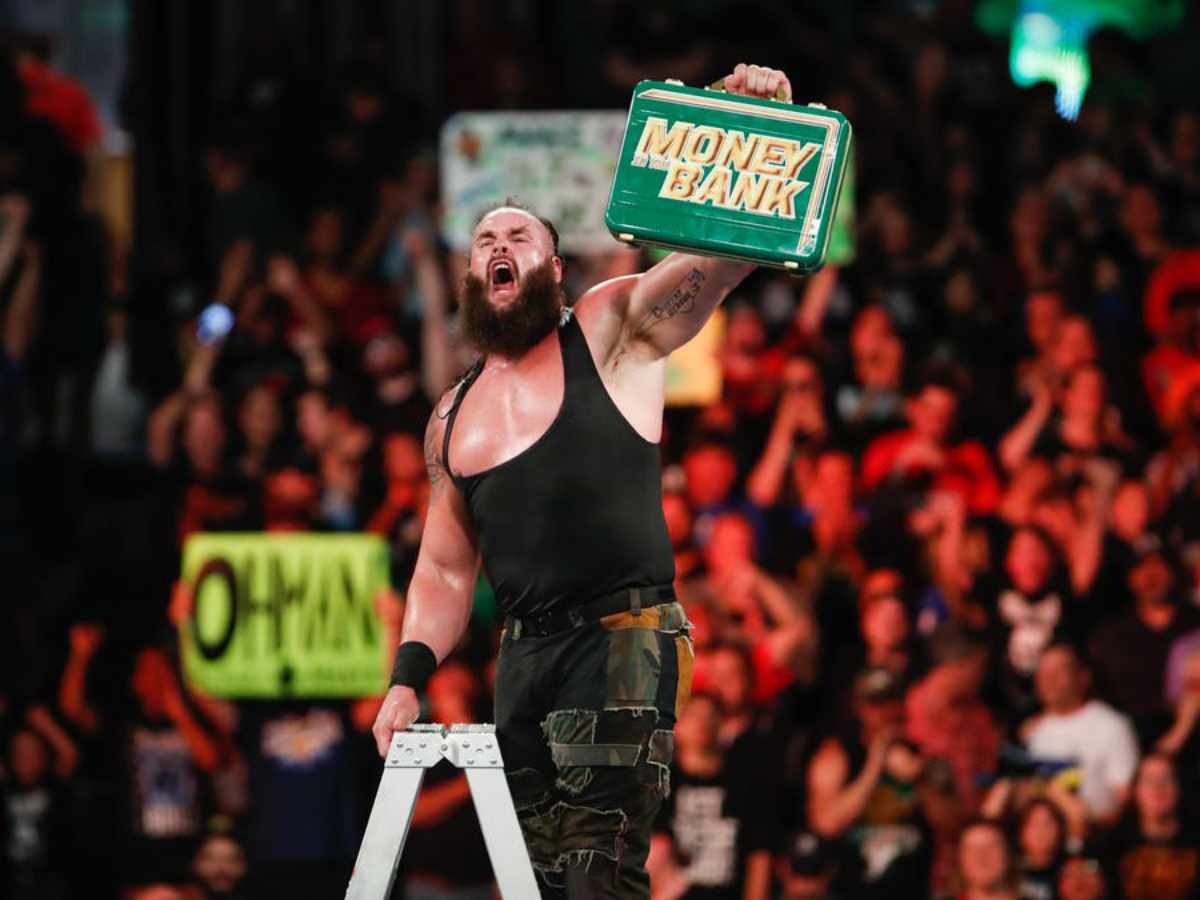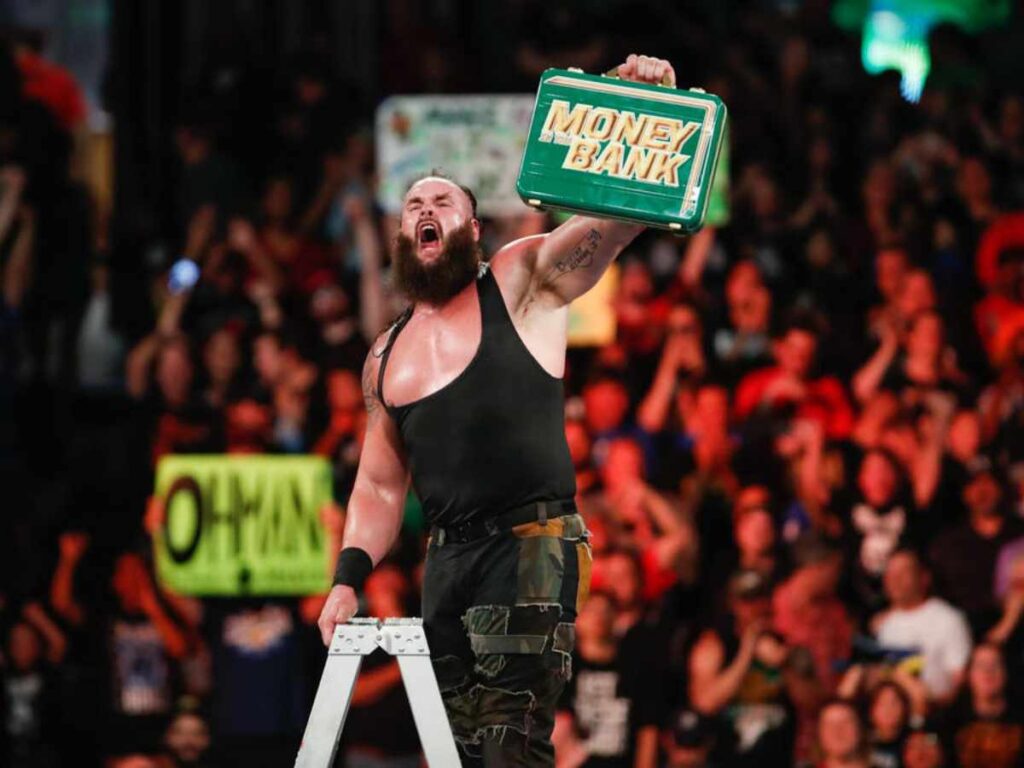 The match had interference from Drew McIntyre and Dolph Ziggler. As a result, Seth Rollins and Dean Ambrose were also involved in a brawl at ringside. But what transpired next left fans in shock. Brock Lesnar returned to WWE after a long gap and wrecked havoc in the ring. He destroyed Reigns and Strowman, which led the referee to declare a non contest. As a result, Strowman's cash-in went in vain.
5. Austin Theory (2022)
Austin Theory has been a great heel superstar for the past few years since his debut on the main roster. He has been shown as Vince McMahon's prodigy, and he won Money in the Bank 2022. However, the WWE Universe did not like his victory. Theory held the briefcase for a long time before finally cashing it in on Seth Rollins for the WWE United States Championship.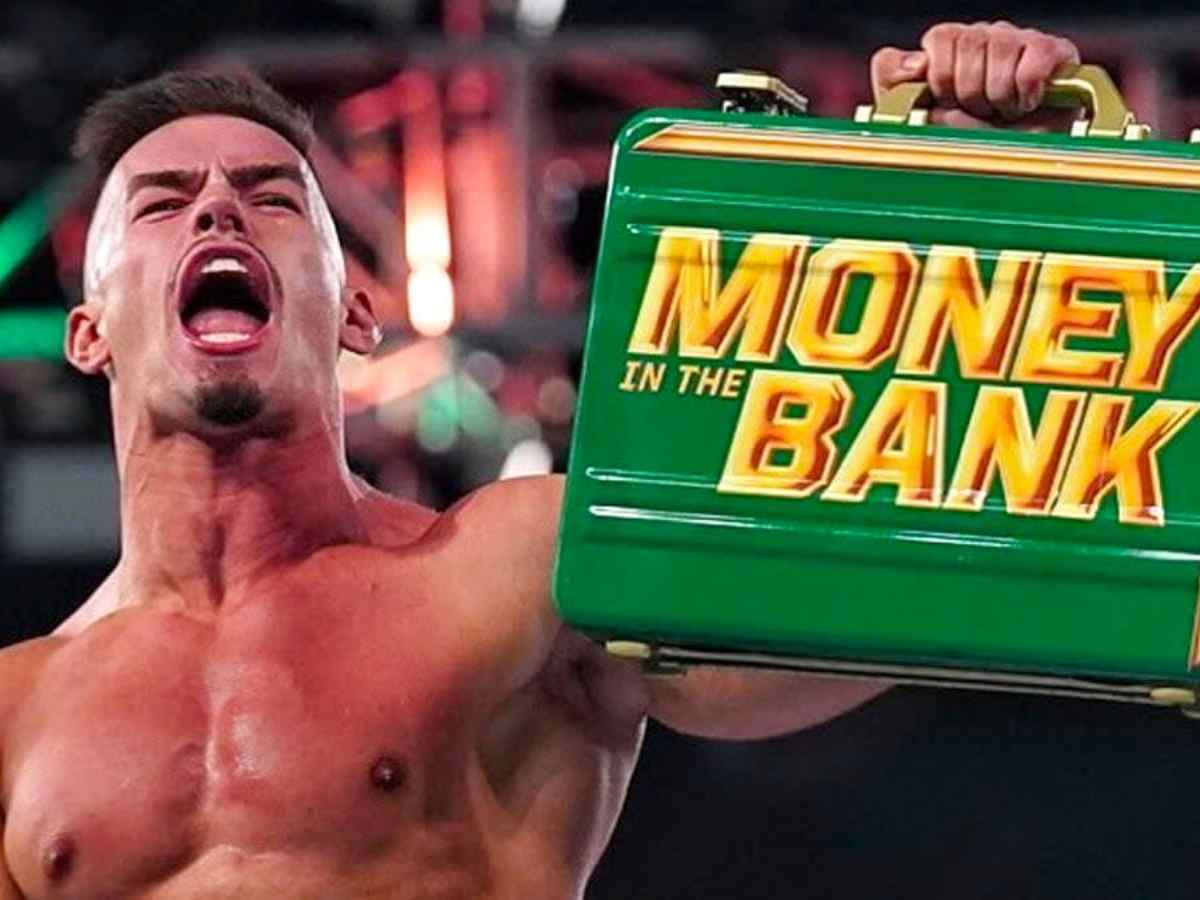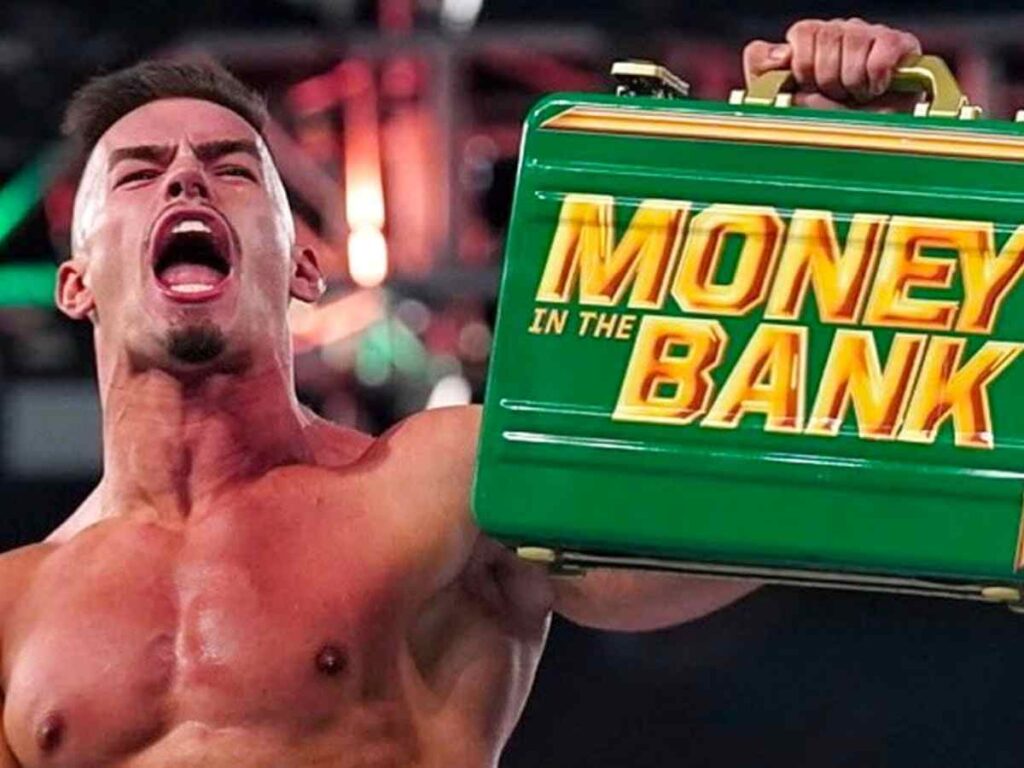 That was actually the first time someone cashed the MITB contract on a mid-card title. Many of the fans actually believed that he would win. Austin Theory had the perfect opportunity as Rollins was crashed onto a table by Bobby Lashley. Theory even beat down Rollins and then tried to pin him for the title. However, Bobby Lashley interrupted and destroyed him as well. As a result, Seth Rollins stomped him, and Theory failed to cash in his MITB contract.
In case you missed it :