As the 2022 European Athletics Championships get off to a fantastic start, athletes have put up a fantastic performance over the last few days, leaving the fans absolutely thrilled and excited about the talent on the field. While some athletes have turned the audeinces heads- some have managed to do so for bizarre reasons. This includes Swedish triple jumper Jesper Hellstrom, who's long jump attempt took quite the unexpected turn.
The 27-year-old was a surprise qualifier in the finals of the triple jump, but his turn out in Munich did not go quite as planned. Having qualified for the final with a jump of 16.07 metres, Hellstrom's first effort in the final was a relatively conservative 16.02m. Looking to up the game in the next round, Hellstrom went for it with all his might.
However, things turned to disaster quite quick- for the audience watching, everyone's heads turned sideways. He overbalanced on the last step, and knew that he had lost the jump. So instead of getting ahead with a straightforward jump, Hellstrom went flying horizontally- and sent the audience in a flying fit. The video will leave you laughing too.
Also read: "I got like 100,000 followers" – Alica Schmidt reflects on social media career besides athletics at Munich European Championships
Twitter left in a laughing fit after hilarious triple jump fail at 2022 European Athletics Championships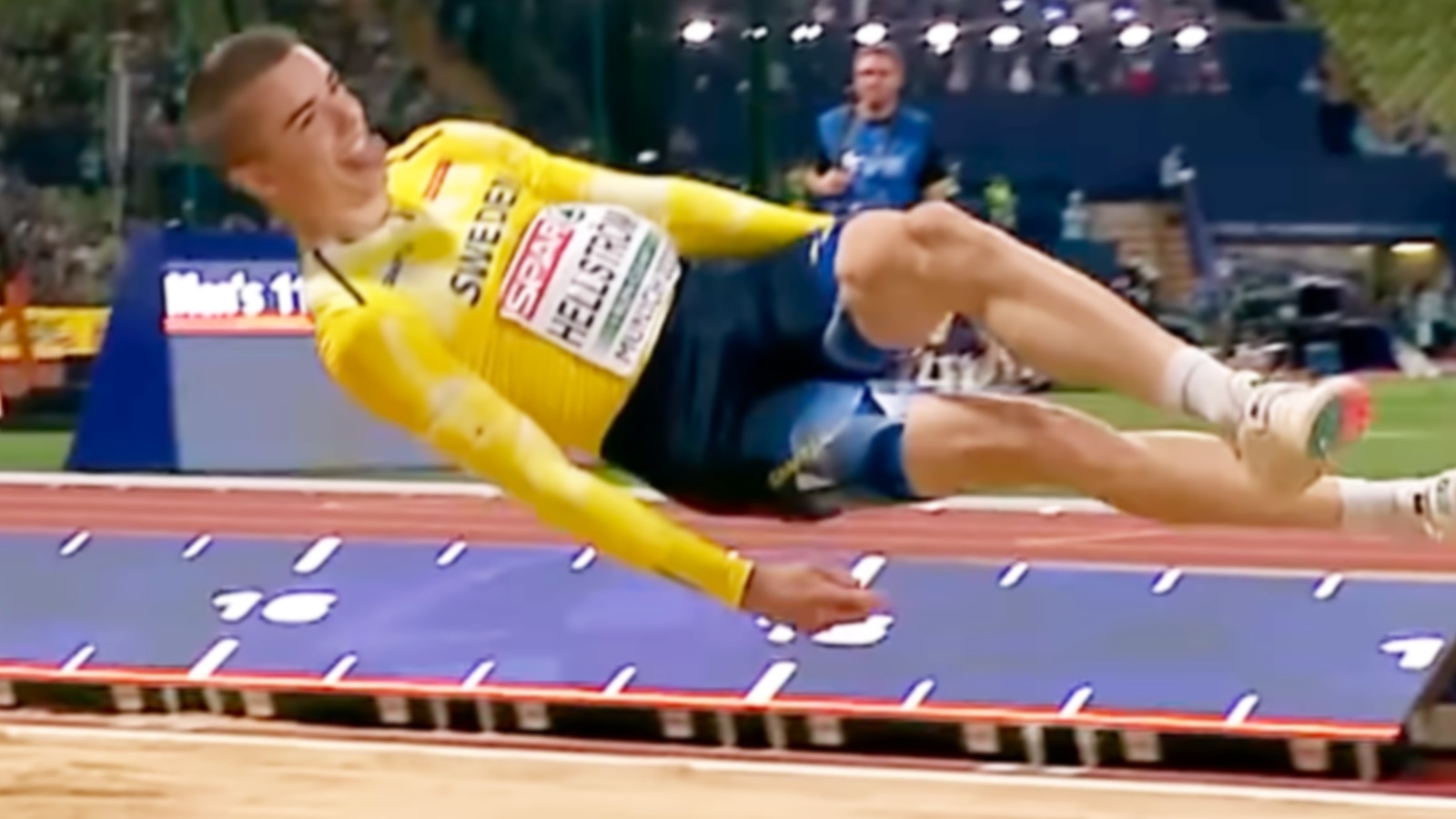 Needless to say, the video quickly went viral on Twitter, and fans were left in fits of laughter. While the attempt might have been a fail, it certainly put a smile on the fans faces. "I thought quite immediately afterwards, 'I wonder if there will be any funny pictures from this,'" Jesper Hellstrom said in an interview later to Yahoo Sports.
Also read: WATCH: Lamont Marcell Jacobs 'makes it look easy' while becoming only the 3rd man to claim consecutive Olympic and European C'ships 100m titles
Also read: "If you can't catch her after 10 m, forget about next 90 m" – Shelly-Ann Fraser-Pryce wins 100m race in Monaco Diamond League in season-best time