Floyd Mayweather is among the best boxers ever to grace the boxing ring. His speed and agility in the ring have caused plenty of undefeated fighters trouble. Another significant aspect of Floyd Mayweather's life remains his wealthy lifestyle. Aside from being called 'Money,' the fighter has amassed a reported net worth of over a billion dollars. The retired fighter can often display his expensive collection of cars, watches, or even private jets.
The 46-year-old fighter is also known to have a cheeky personality. Not only is he good at boxing, but he has good skills with the mic. It was recently proven when famous entrepreneur Grant Cardone interviewed Mayweather. He talked about the politics in boxing, his wealthy lifestyle, and his real estate investments. In addition, Floyd Mayweather compared breast enlargement surgeries to luxury watches in a hilarious metaphor.
"You have to live. You have to enjoy yourself when you make money," said Floyd Mayweather about his materialistic interests to Grant Cardone. He continued, "When you go out and get a nice watch, it's a male toy. No different from a woman, when she gets enough money she says, 'You know what, I wanna get my breasts done.' If she feels like she wanna reward herself, let her do it."
This hilarious comparison received a wave of laughter from fans in the audience. Grant Cardone praised Floyd Mayweather for his excellent advice. The 46-year-old retired boxer's comparison of women getting breast enlargement surgeries to men shopping for luxury watches will always remain a fan favorite moment.
Related: "He don't get the props he deserves," Floyd Mayweather demands UK people to shower praise towards entertaining Prince Naseem Hamed
Floyd Mayweather on the influence of money on his career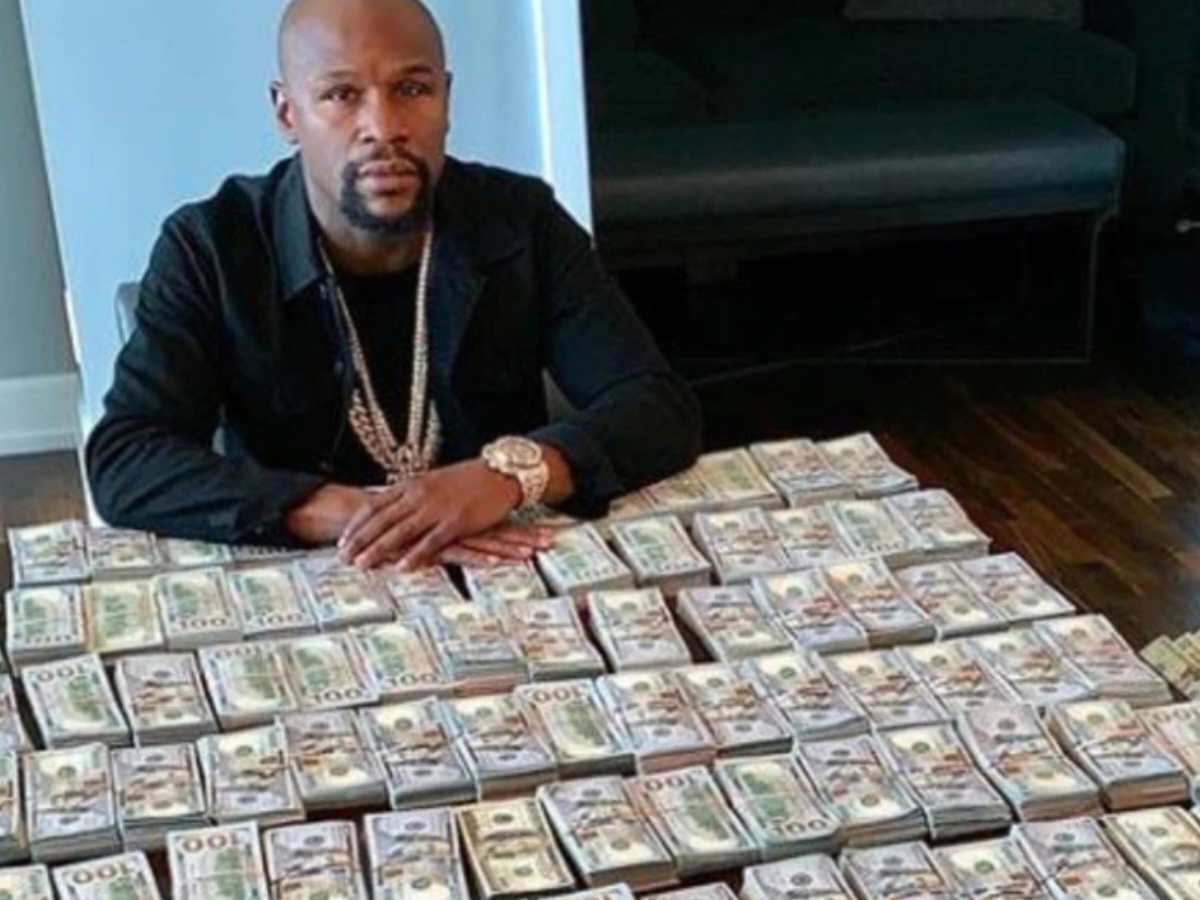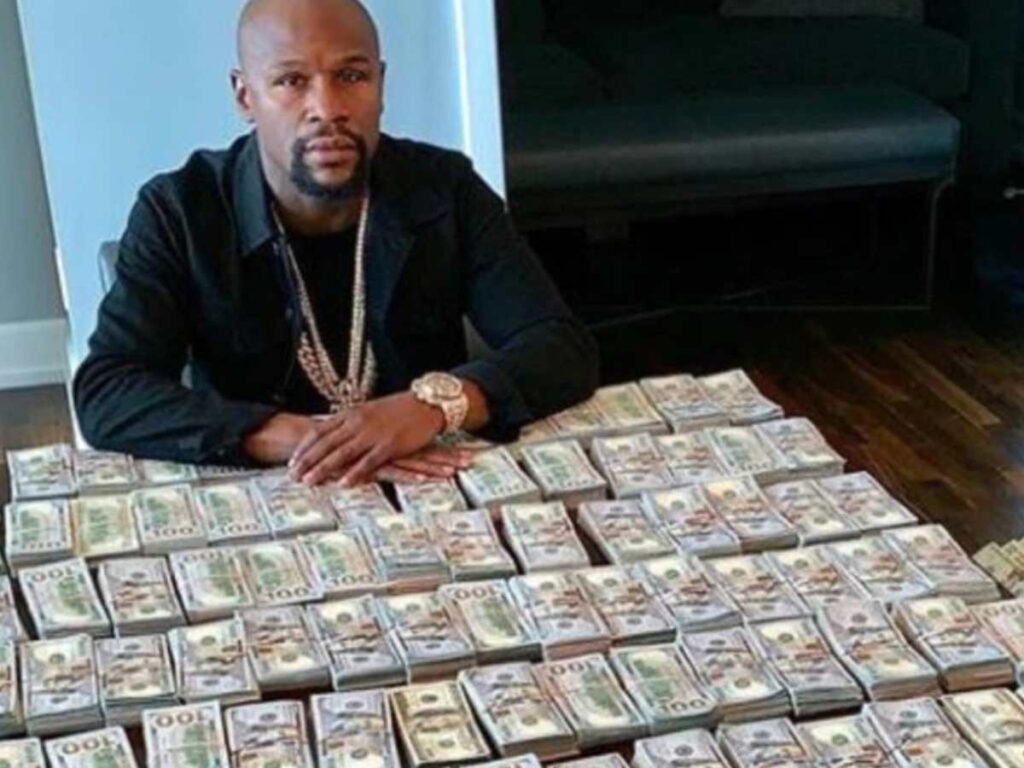 The 46-year-old retired fighter Floyd Mayweather had always gushed about his love for money. The public always sees his wealthy lifestyle, reckless spending, gambling, and flying via private jets on social media. Predominantly known for being the wealthiest combat sports athlete of all time, 'Money' remains driven by a purpose despite achieving undefeated status, immense wealth, and popularity in his professional career. In an interview with famous sportscaster Jim Gray, Floyd talked about the influence money has on him.
"I mean, everything you got on, costs money," said Floyd Mayweather when asked about his drive for wealth. "Everything you do costs money. Me, I'm loyal and honest. And, I'm a good person. And, I call a spade, a spade. Money doesn't make me, I make money. Without money, I'd be the same person," said the controversial fighter when questioned about his wealthy lifestyle as a measure of his success.
Disregarding the billions of dollars Floyd Mayweather displays on social media and in interviews, the fighter denied measuring his success with money. Despite his retirement, the 46-year-old fighter takes up exhibition bouts against YouTubers as a money fight.
In case you missed it: