WBC heavyweight champion Tyson Fury lashed out at UFC commentator and podcast host Joe Rogan. The heavyweight boxer had some mean remarks in Joe Rogan's viral clip, where he talks about a hypothetical fight between Jon Jones and Tyson Fury. Joe Rogan's opinion offended Fury and he took to Instagram to insult the podcast host.
Joe Rogan on one of the episodes of ' The Joe Rogan Experience' talked about UFC heavyweight champion Jon Jones being the 'baddest' man on the planet. Rogan also added that given a hypothetical situation, Jon Jones would prevail in a fight against Tyson Fury. " No one thinks Jon Jones beats Tyson Fury. If Jon Jones and Tyson are locked inside the room, I'm pushing all my chips on black," said Rogan as he burst into laughter. The UFC color commentator also added that even though The Gypsy King is an amazing boxer, he does not have a chance to defeat Jones.
With the podcast's severe popularity, the clip of the hypothetical fight went viral very soon and reached Tyson Fury. The heavyweight boxing champion was clearly unhappy as he cursed Rogan for his opinion. According to Tyson Fury, he is the 'baddest' man on the planet and no one in this world can f**k him up. " I heard Joe Rogan say something about me, I'd been off all social media so didn't reply to the little p***y, little f***ing mid*et. Heard him say Jon Jones could f**k me up if we were in the room together. I don't think so, not a man born from me mother can f**k me up in a room," said Tyson Fury.
The Gypsy King also added that regardless of who is put in the room with him, he will be the one walking out without any problem. While Fury believes, that he can defeat Jon Jones without any issues, fight fans do not think the same.
Related : From cocaine addiction to redemption: The inspiring journey of Tyson Fury
Tyson Fury mocked by Fans for Claiming he can beat Jon Jones in a hypothetical match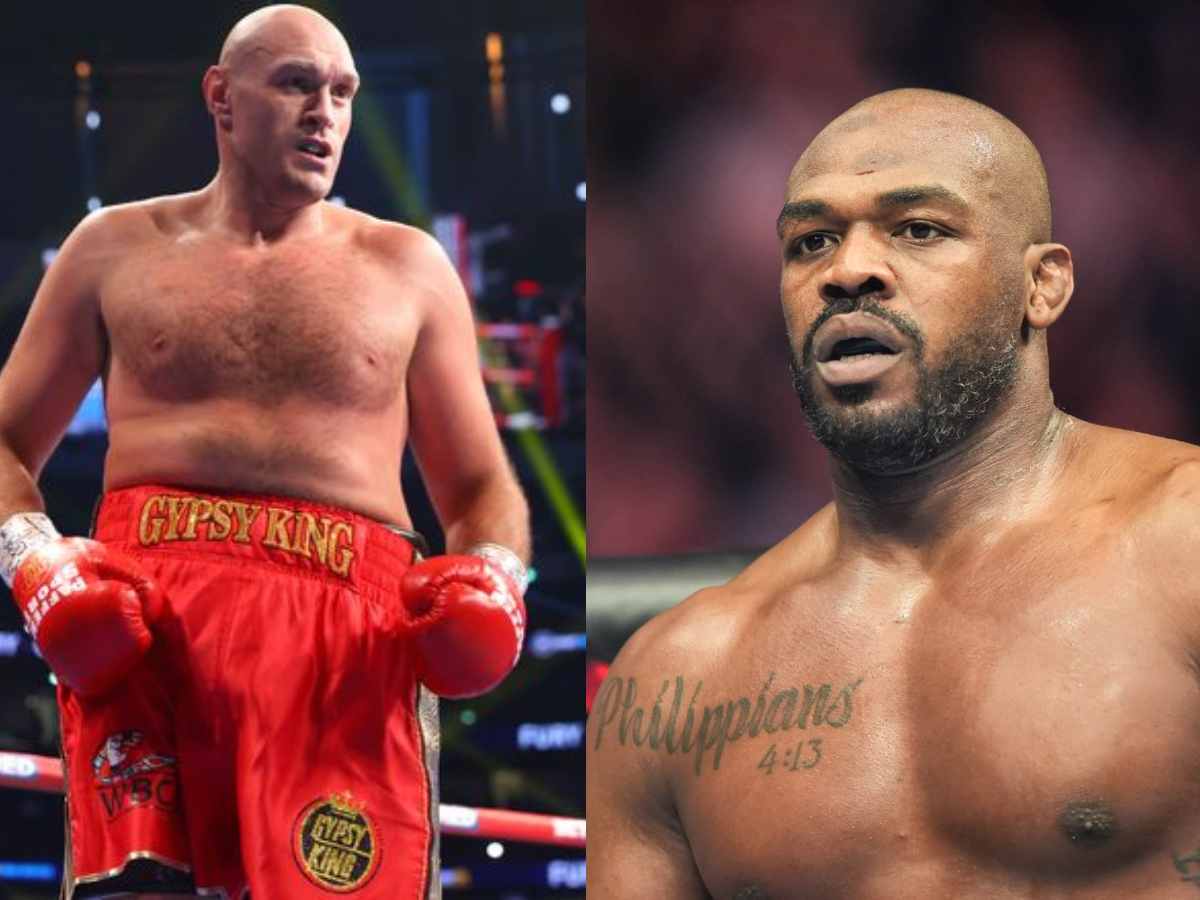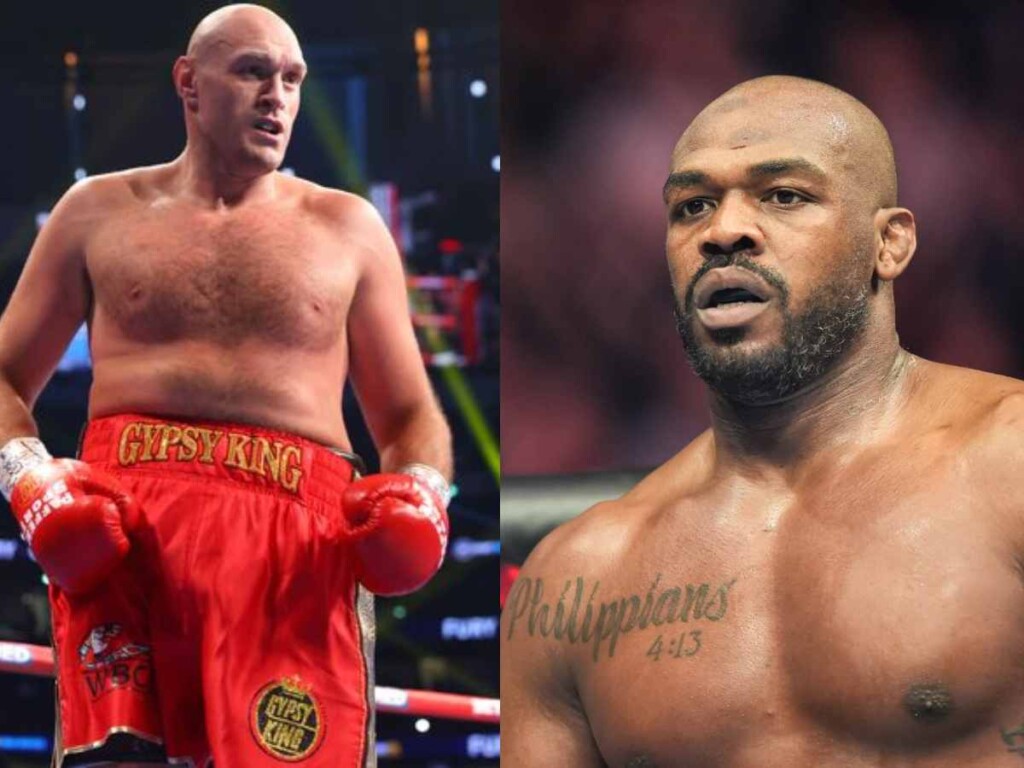 A while ago Joe Rogan on his podcast claimed that UFC heavyweight champion Jon Jones is the 'baddest' man on the planet. According to Rogan Jones would defeat WBC heavyweight champion, Tyson Fury if they ever got into a fight. Joe Rogan's statement bugged The Gypsy King and he went on an elaborate rant insulting Rogan.
Tyson Fury stated that he is the baddest man on the planet and wins in any hypothetical fight. "Not a man born from me mother can f**k me up in a room. Whatever, happens in that room I'll be walking out, not a f***ing problem," said Fury. While The Gypsy King is very confident in his ability to win the fight, fans think otherwise. A lot of users on Twitter mocked Fury for claiming he can defeat Jon Jones.
UFC lightweight fighter Terrance Mckinney gave his opinions on the matter as well. "Jon Jones would definitely f**k up Tyson Fury if we're talking fighting and not just boxing," posted Mckinney. Almost all the comments suggest Tyson Fury wins in a boxing match. However, for a normal fight fans claim, Jon Jones has more weapons in his arsenal and would easily defeat The Gypsy King. After the mockery received by Fury, it is only fair to assume who according to everyone is the baddest man on the planet.
In case you missed :