Mike Tyson is one of the greatest boxers of all time. In his retirement days, he hosts combat sports athletes on his podcast. Tyson and his guests review the various headlines and fights in combat sports. In an episode on his podcast, Tyson reacted to a nasty liver shot in the Professional Fighting League (PFL). UFC champion Jon Jones also reacted to the clip.
PFL posted a video clip on their Instagram page. Mike Tyson reacted to the fight where Sadibou Sy TKOs his opponent after landing a nasty liver kick. The fight happened in 2019 and recently went viral in the MMA community. As soon as the clip went viral, it received a reaction from Tyson.
Tyson said,"Oh! Mother! Ohhh! Oh Man! Man, he's tough though, He's still trying to fight even though he's paralyzed… It's like you're being cut. It's like somebody's pulling your lungs out… You can't breathe… You feel constipated, you can't urinate, you can't do nothing. Your body fluids stop." The boxing legend animatedly reacted as the brutal liver kick landed. 'Iron Mike' knows the pain of a liver blow from his fighting experience. Tyson almost stood up from his chair, showcasing how painful it could be.
The PFL video featured a fight replay of Sadibou Sy vs. David Michaud at PFL 1 in 2019. Sy is a Swedish fighter and the winner of the PFL welterweight tournament. The PFL released a throwback clip showcasing the devastating strikes of the 36-year-old Swedish fighter. Liver shots can instantly end fights. In combat sports, only a handful of fighters have recovered from a liver shot in a fight.
Related: "I didn't really go in there to win," Nick Diaz makes shocking admissions about rematch against Robbie Lawler
Jon Jones joined Mike Tyson to react to the PFL's viral clip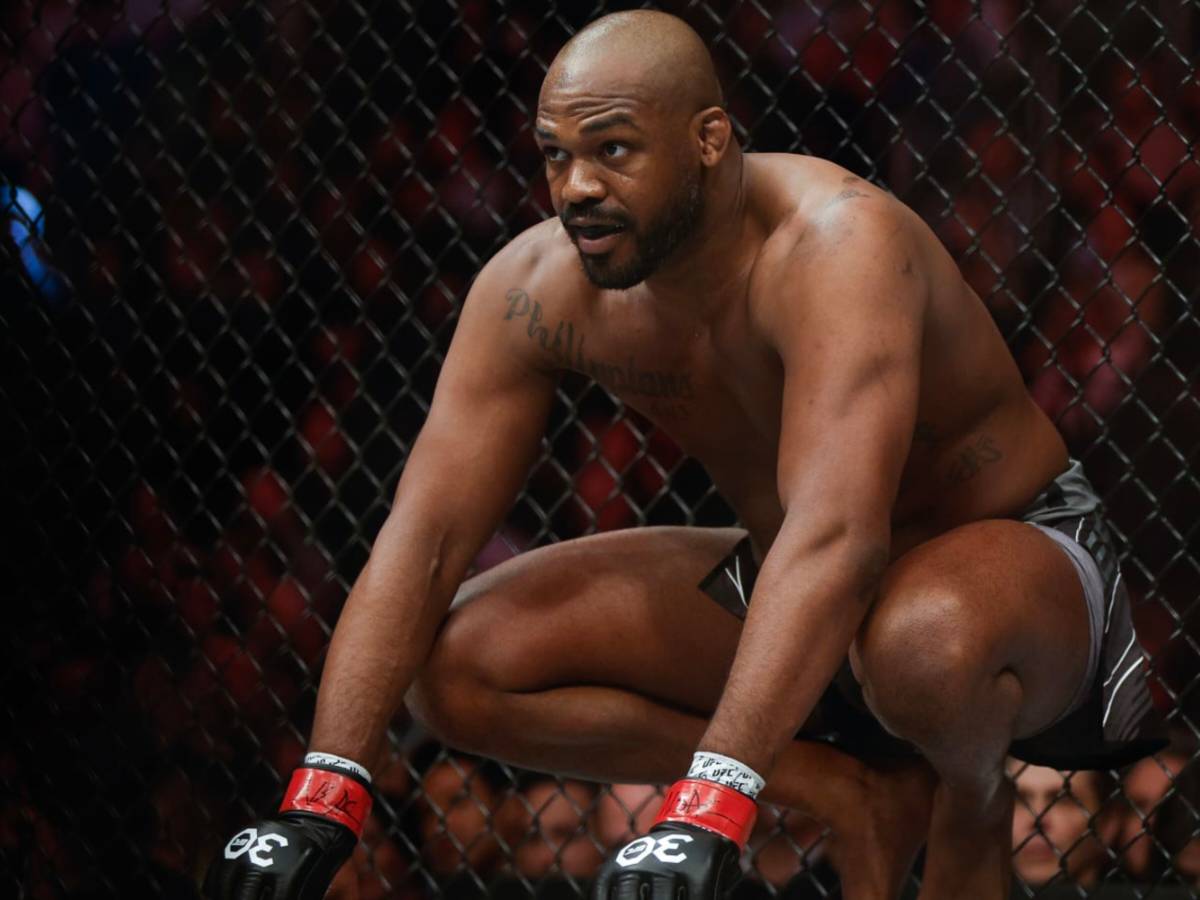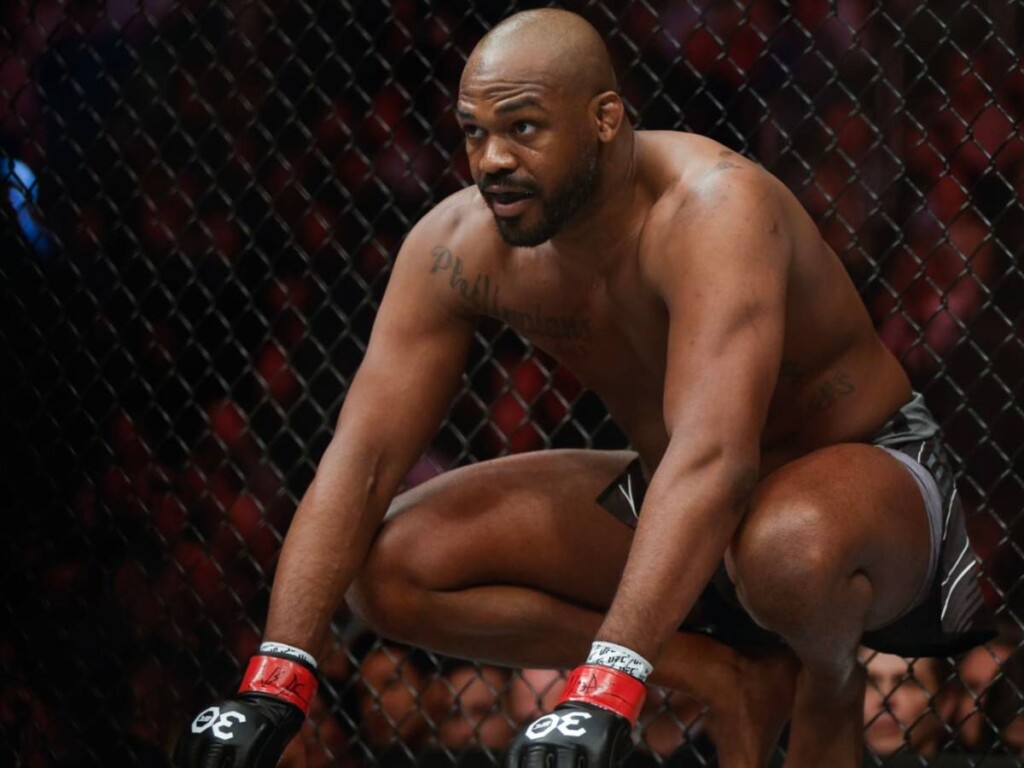 UFC heavyweight champion Jon Jones joined Mike Tyson on social media to react to the liver kick. Mike Tyson gave an animated reaction to the video. Jones commented, "Well said, worst feeling ever," reacting to the explanation given by Tyson.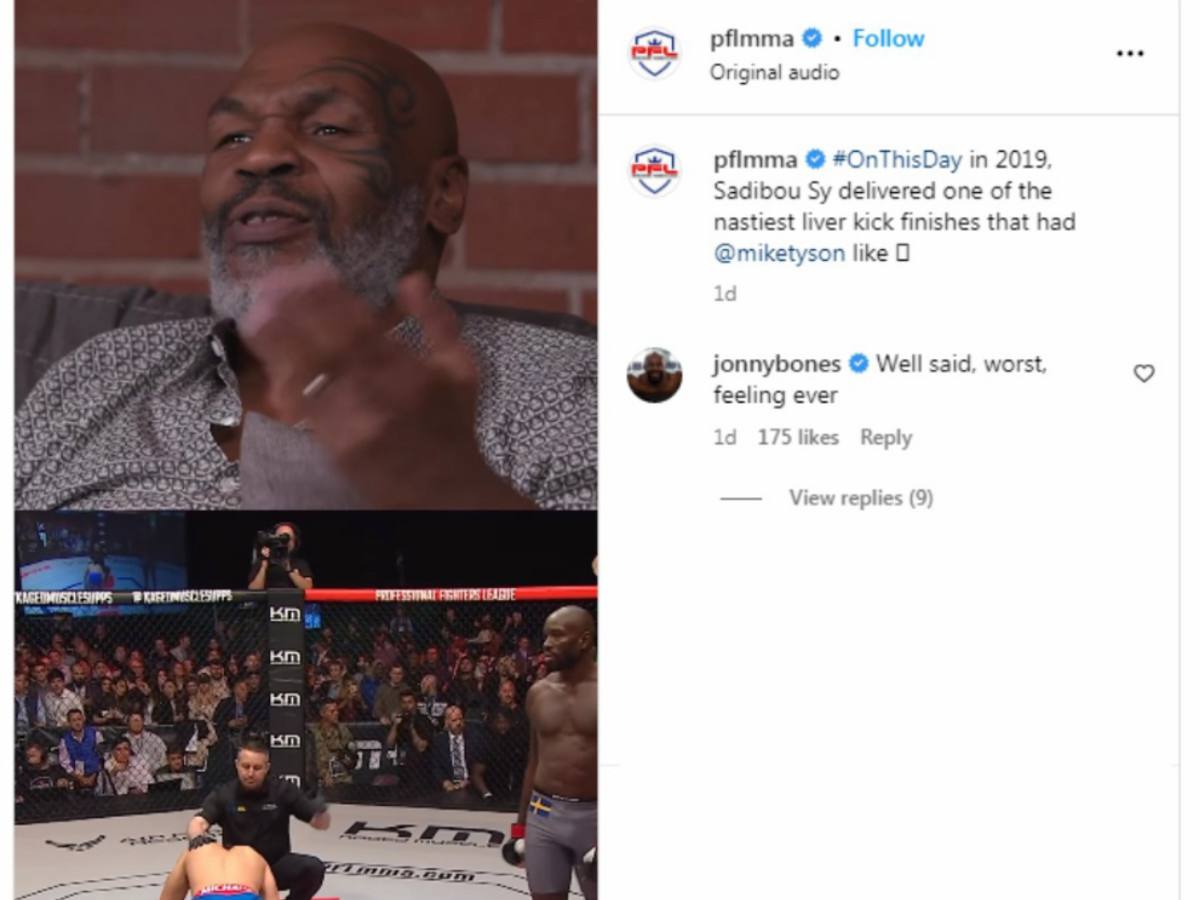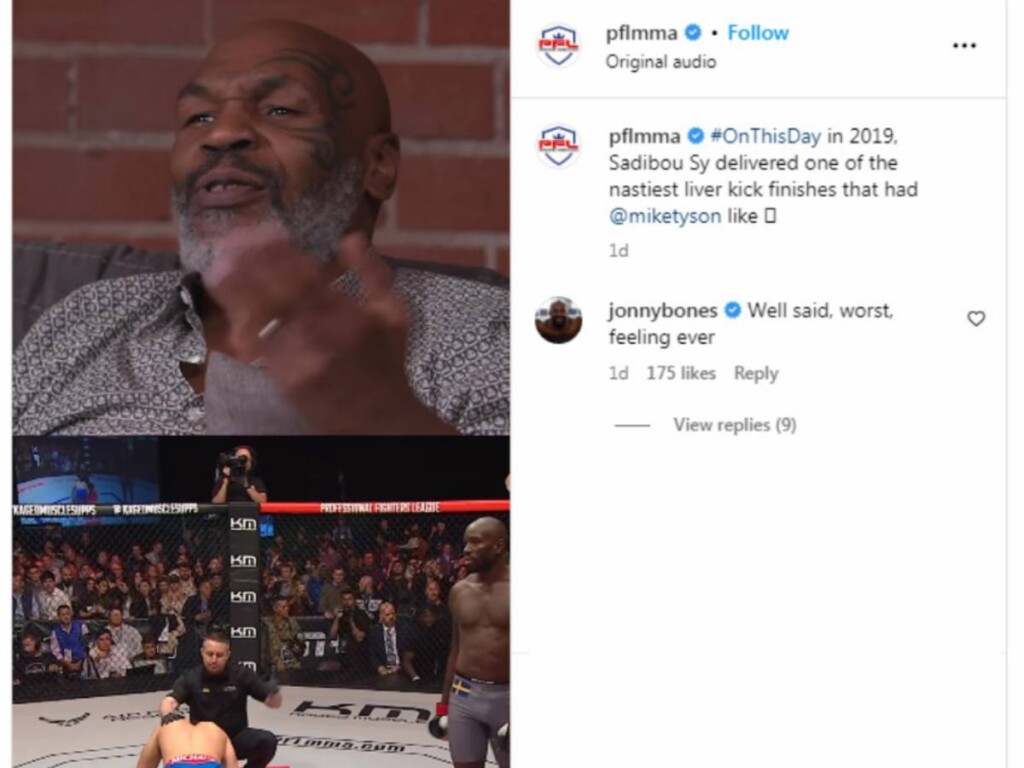 Jon Jones took on Ciryl Gane at UFC 285 for the heavyweight title. He defeated Gane in the first round via submission to become the third fighter to hold the light heavyweight and heavyweight titles. Jones intends to fight former champion Stipe Miocic to cement his legacy as the GOAT.
The UFC heavyweight champion might retire at the end of the year after fighting Miocic. However, Jones revealed that he would continue fighting if he got more money for his title defenses. Fight fans look forward to the blockbuster clash between Jones and Stipe later this year.
In case you missed it!